Simplify Tailgating With Hornitos Lime Shots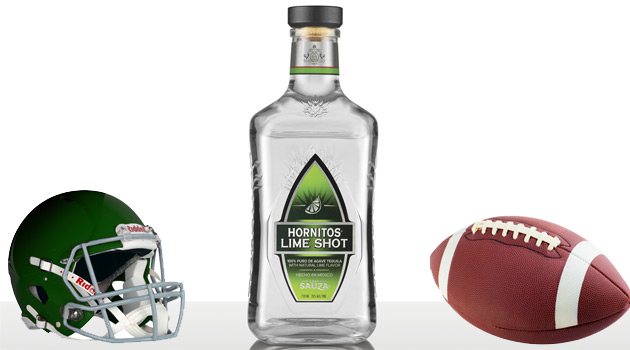 Tailgating has become a bona fide cultural phenomenon, with millions gathering each week to share their passion, food, drinks and fun. According to the Tailgating Industry Association, U.S. tailgaters spend an estimated cumulative total of $20 billion on the game day hobby annually. The items fan purchase most? Food and alcohol!
While beer is traditionally thought of as the tailgater's drink of choice, Tequila is challenging the reigning champion and becoming a staple at tailgates.
Recently, Hornitos Tequila conducted a survey of American males from around the U.S. to find out their drinking and tailgating habits as sports fans.
Tequila Puts the "T" in Tailgate – Statistics
Allegiances run deep – If a blonde, brunette, and redhead were wearing your rival team's colors, which one would you take a shot with? Remarkably, 46% of men would stay loyal to their team rather than take a shot with anyone wearing the rival colors.
Real men don't need ice – Nearly half (45%) of respondents of men aged 21+ prefer to drink tequila with lime and salt at a tailgate. Other top tequila preferences include "in a cocktail" and "on the rocks."
Come one, come all – When drinking tequila at a tailgate, 54% of men aged 21+ would prefer to host their own party and invite others to join in on the festivities, rather than move from other's party to party or keep to themselves.
Hornitos Lime Shot is revolutionizing the tailgate experience, as it's the perfect accessory for any tailgate. It simplifies the tequila shot occasion by combining Hornitos Plata 100% blue agave tequila with the refreshing taste of lime and a hint of salt.
Those 45% who prefer the salt+tequila+lime ritual don't need to worry about packing salt, lime and knives when they head to the field, as Hornitos Lime Shot combines all elements into a great-tasting shot in a bottle. So for your next tailgate, remember that Not Just Any Tequila will do.