A Booze-Fueled Trip Through Ukraine With Global Spirits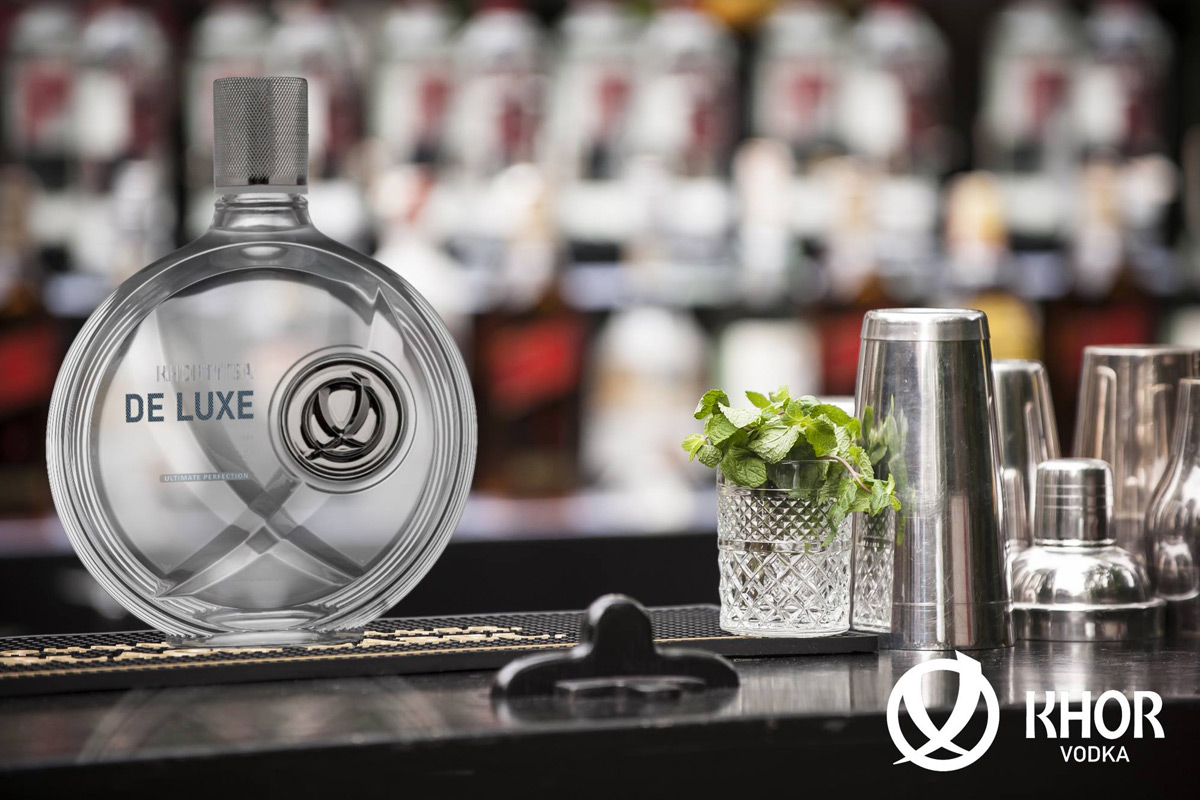 I recently embarked on the adventure of a lifetime, traveling halfway around the world to Ukraine with Global Spirits to visit a few of their vodka and brandy facilities, and to learn more about this beautiful country.
Now when I told first people that I was headed to Ukraine, they thought I was nuts. "Don't you know there's a war going on over there?" Technically, they're correct, with Ukraine and Russia still fighting over Crimea. But outside of this region, it's pretty safe. So with the blessing of the State Department, I boarded a 10-hour flight on Ukraine International Airlines and made my way to our first stop of Odessa.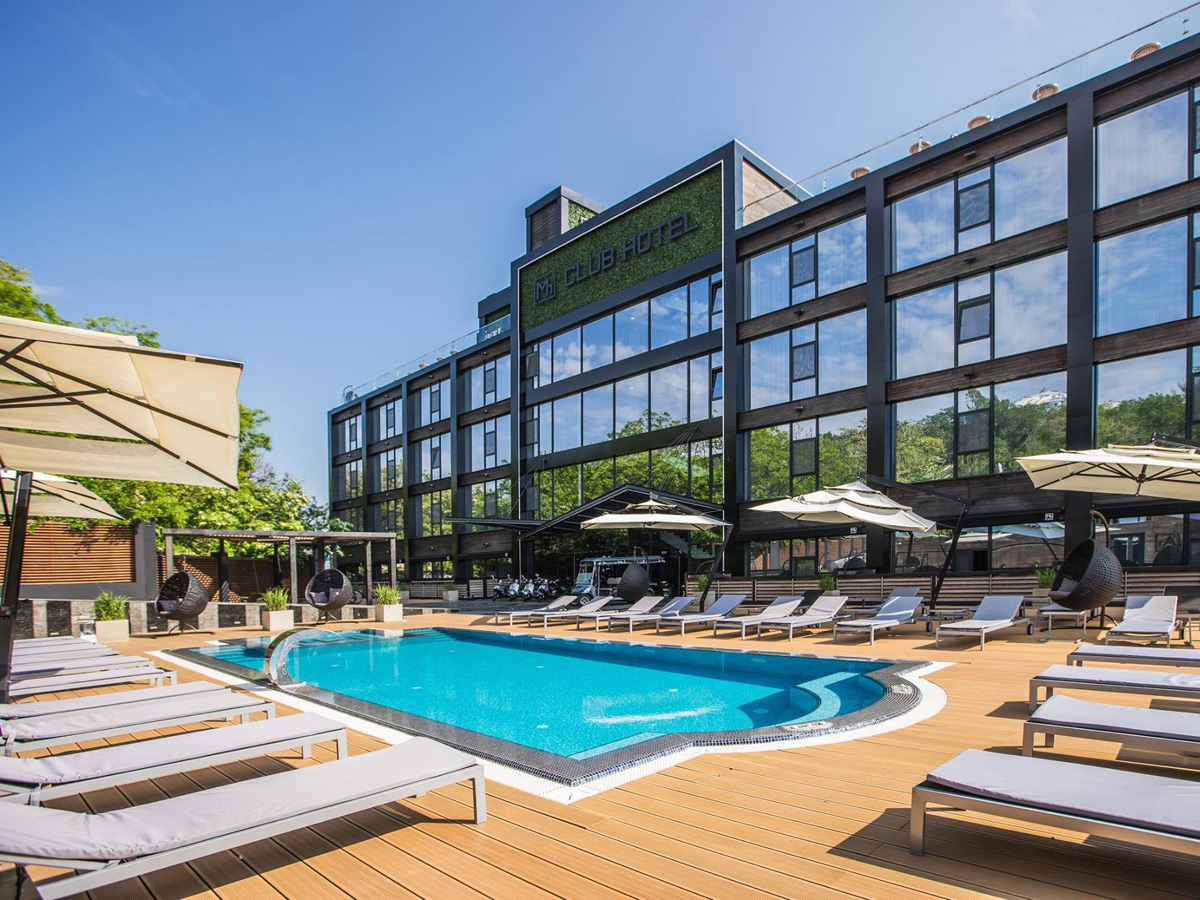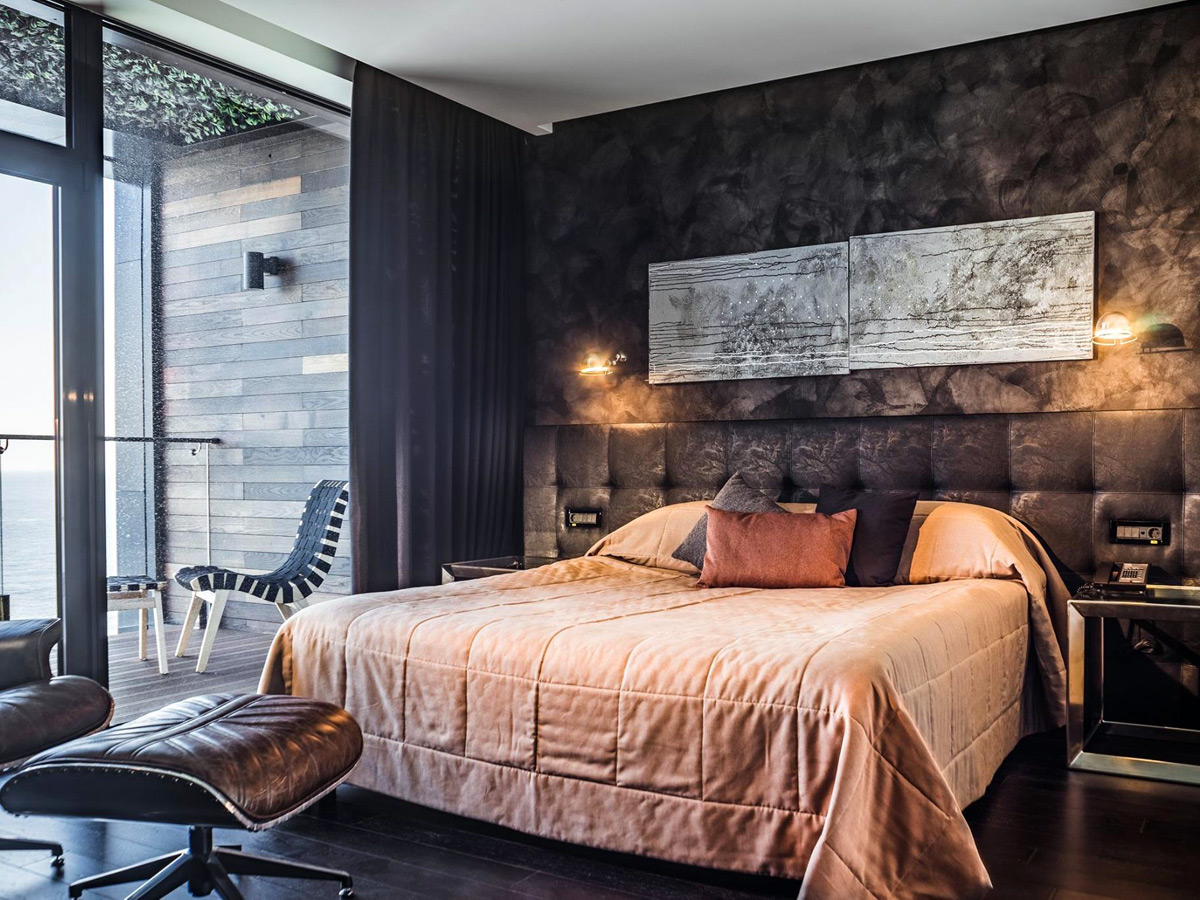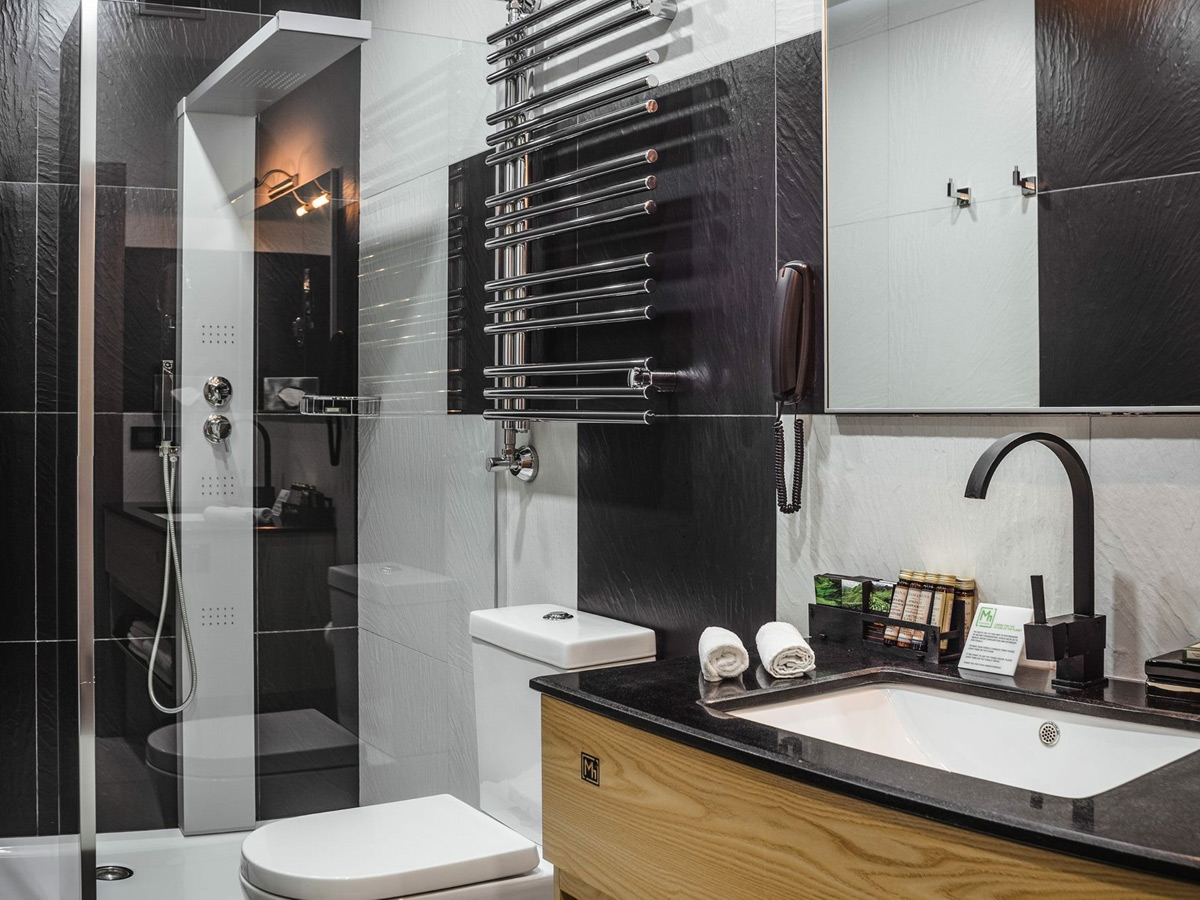 We stayed at the M1 Club Hotel, a stunning resort located on the Black Sea shores, and I couldn't be happier with the accommodations. The rooms were really chic and modern, the breakfast buffet was incredible, and I never got tired of waking up to those gorgeous views of the Black Sea.
Even more amazing is how cheap it is to stay here (and the rest of Ukraine). We're talking about $150/night for five-star accommodations. That's incredibly expensive for the people of Ukraine, but it's really cheap by American standards. So who's up for a vacation in Odessa?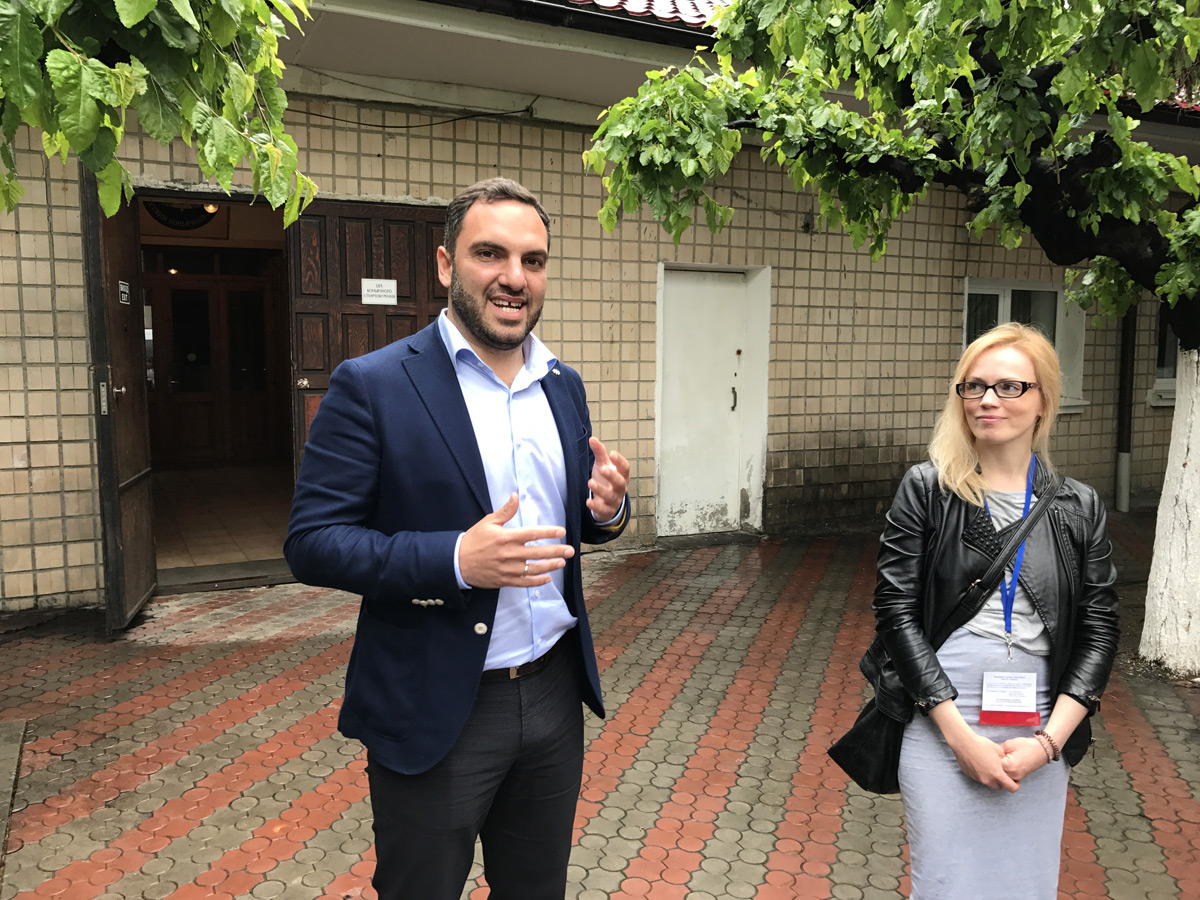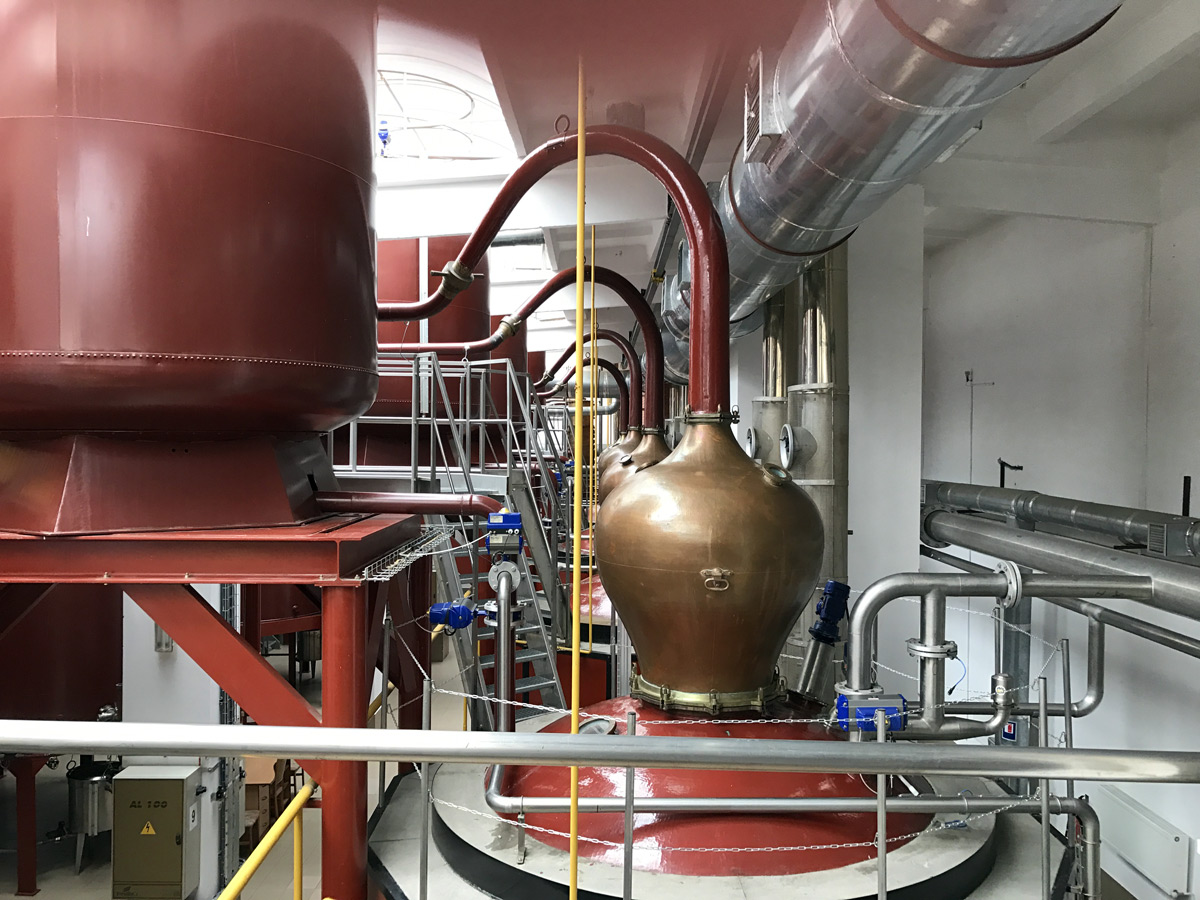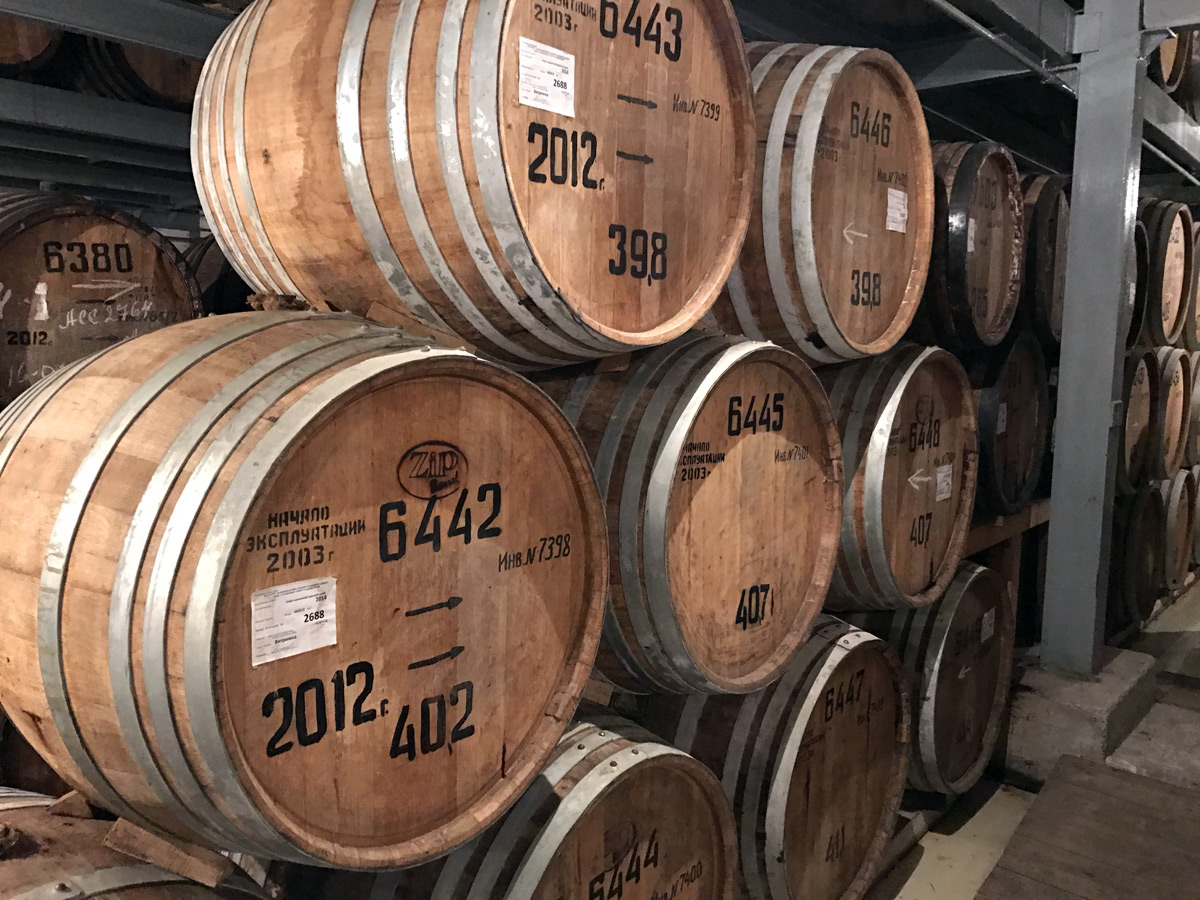 The following morning, we headed out to the Odessa Brandy Distillery, which is located about 12 miles from Odessa, near the Velikodolinskoe village. Pulling up, it was hard not to marvel at the picturesque vineyards that surrounded us and think about all the brandy that they help produce.
This massive operation boasts the largest production capacity, not only in Ukraine and CIS countries, but in all of Europe! Those barrels you see above? They go on and on forever, it's really quite a sight.
During our tour of their facilities, we learned more about the process of wine distillation to make brandy, using traditional Alambic Charentais copper pot stills sourced from the region of Cognac, France. After distillation, it undergoes a maturation process, with variables like the age of the cask and the way it's stored influencing the look, bouquet and taste of the final product.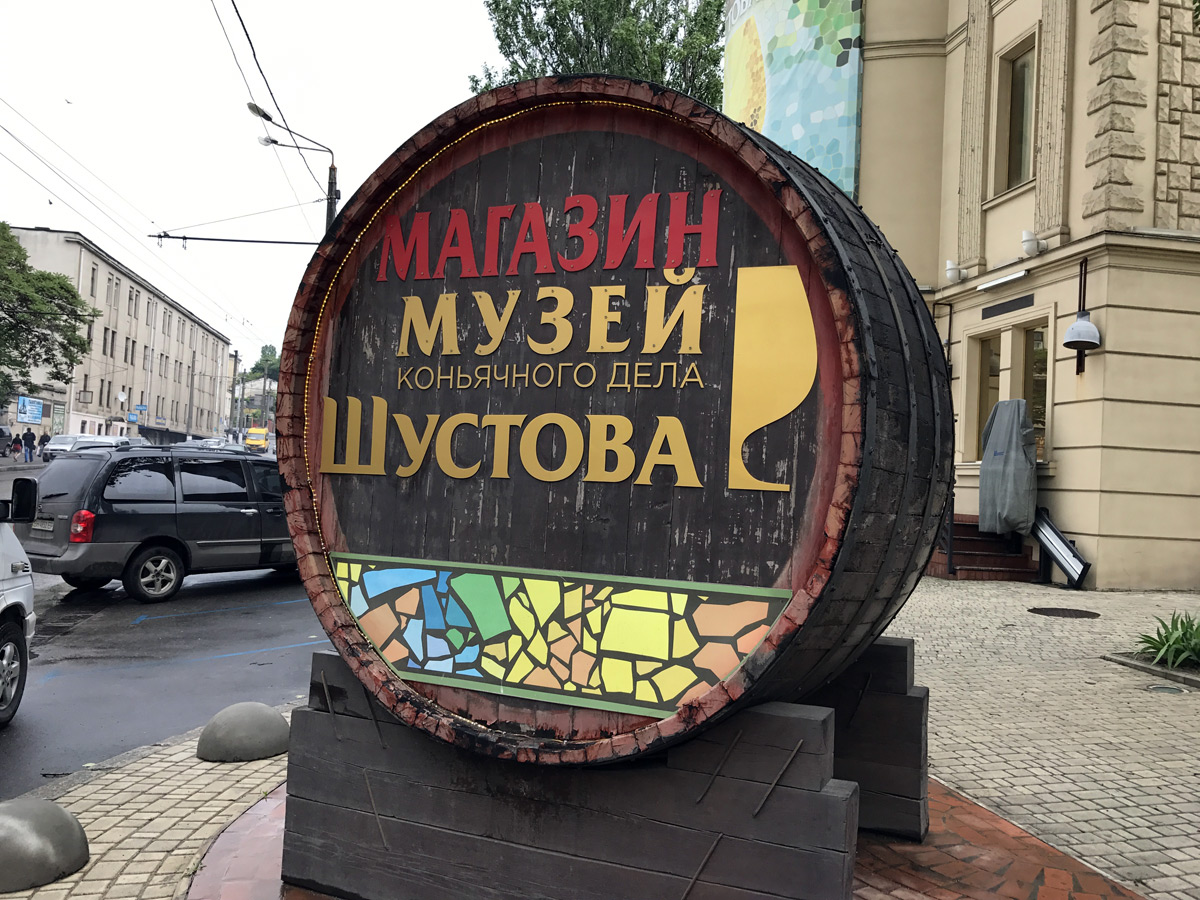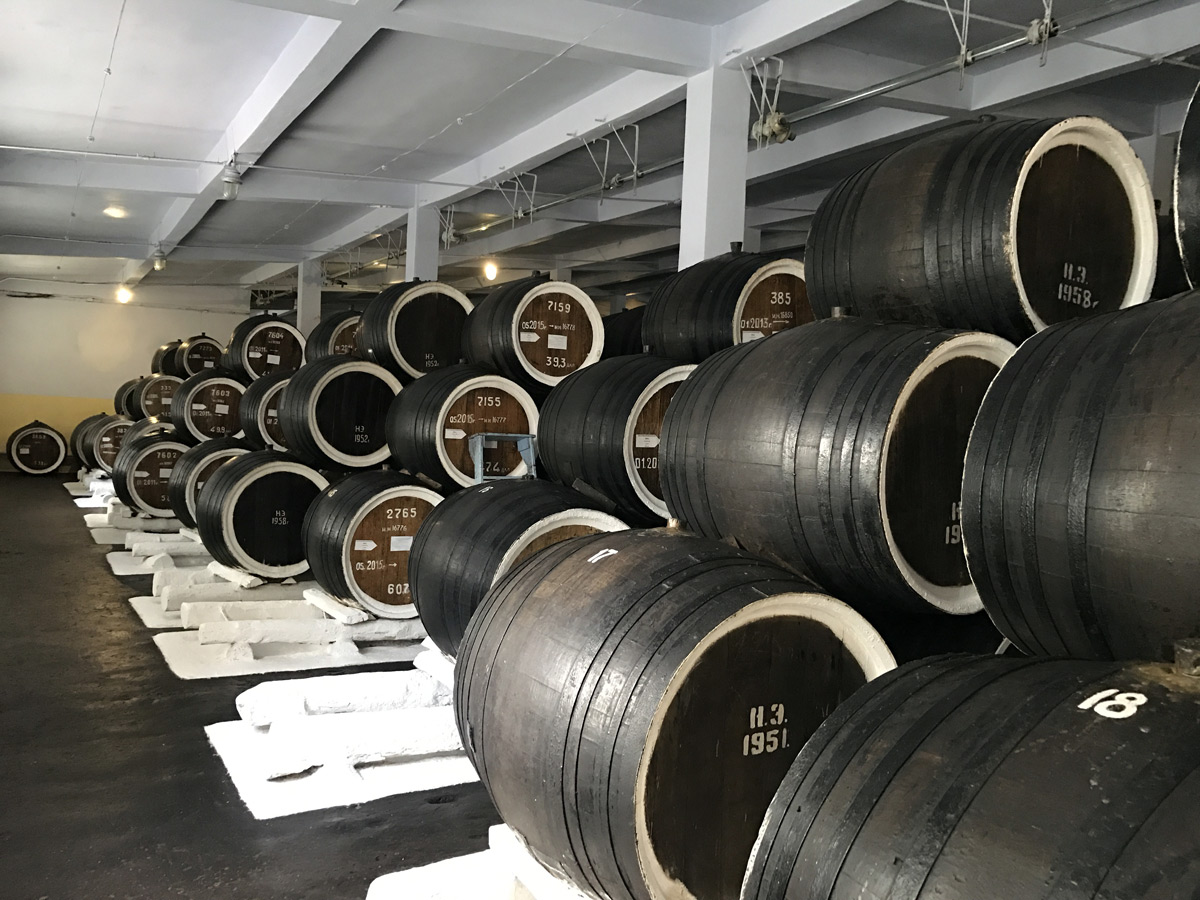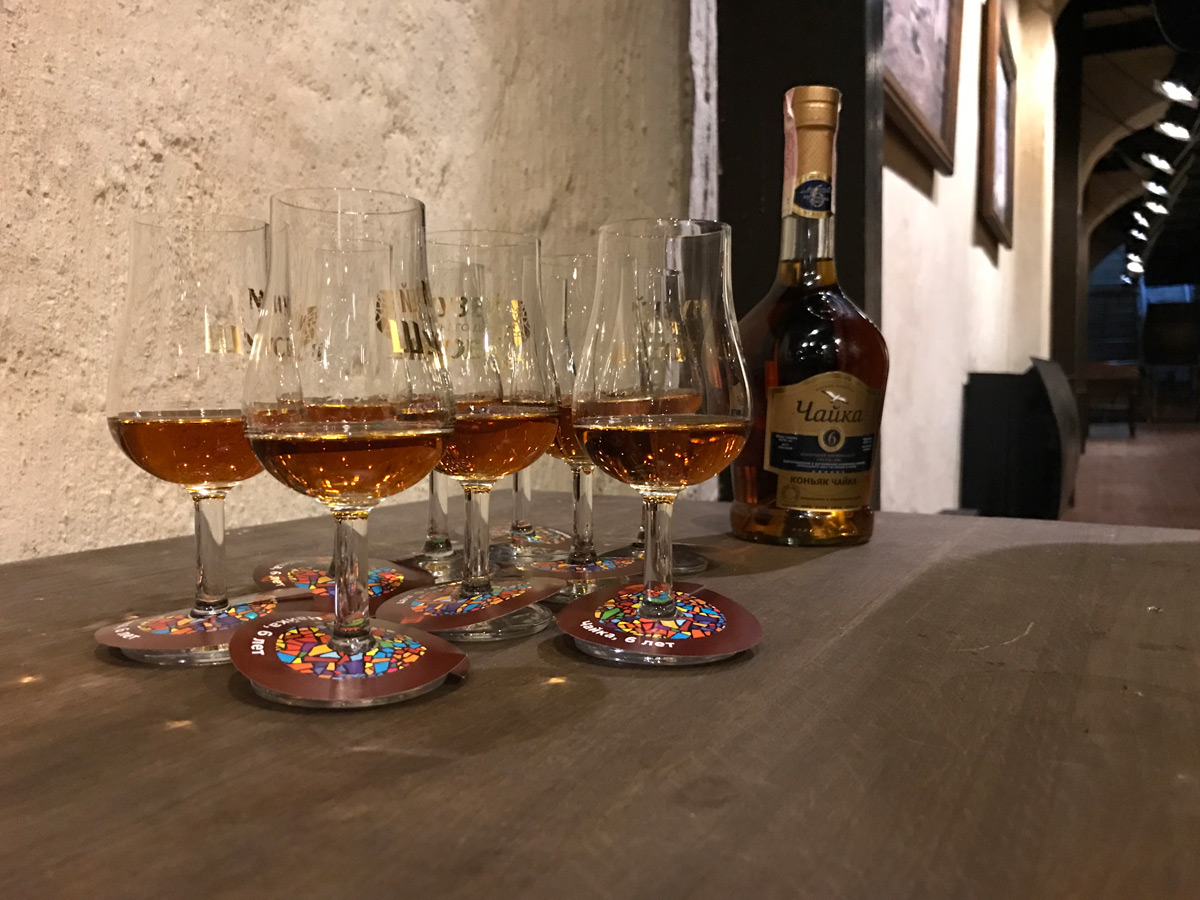 After lunch, we made our way to the Shustov Cognac Distillery, one of the largest and oldest cognac houses in the Ukraine, started back in 1863. The head of the distillery led our group through the process of Shustov's cognac production, where we were introduced to the greenhouse and vineyards, the cooperage, the distillery, and about their unique blending and aging process.
We got to "nose" and taste sample a few different cognacs during our tour, and each one was better than the last. I was definitely enjoying a nice little buzz by the end of this tour!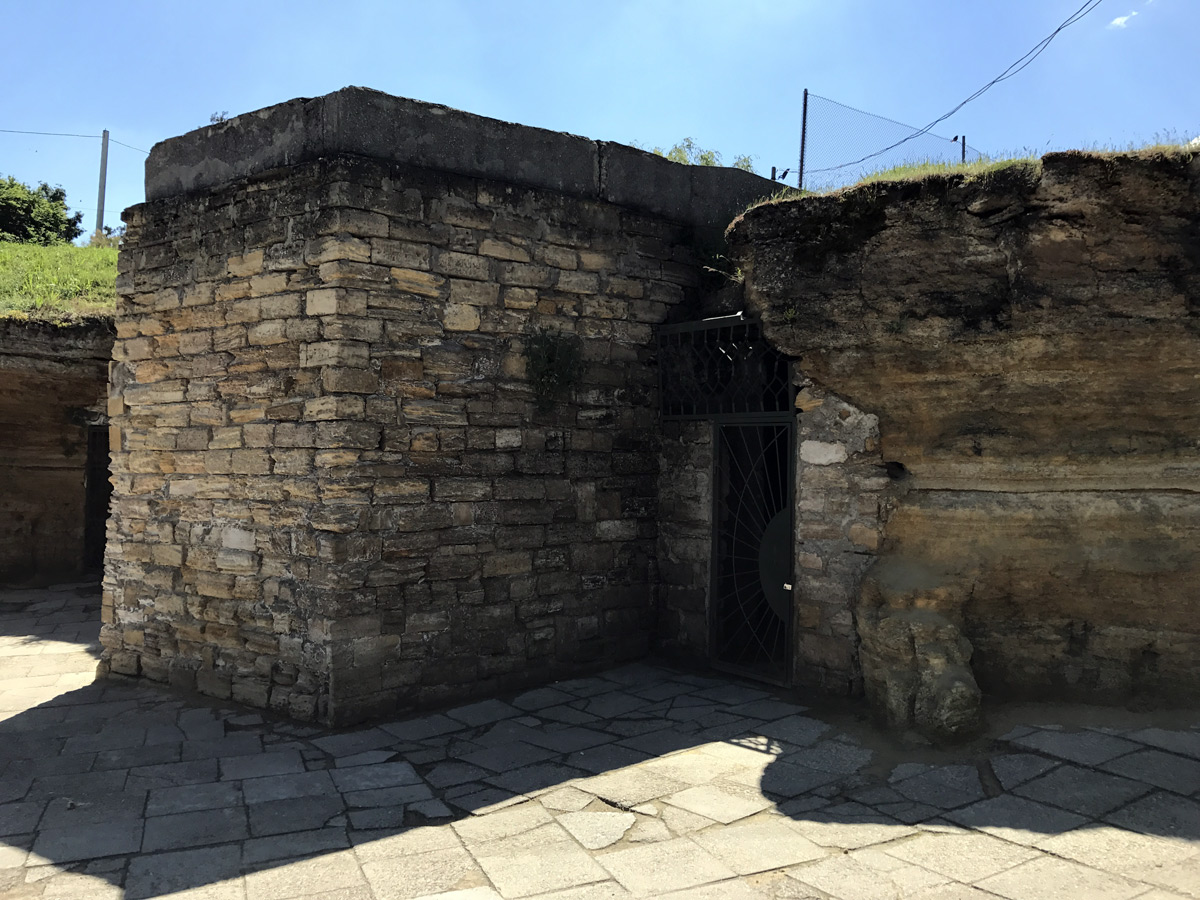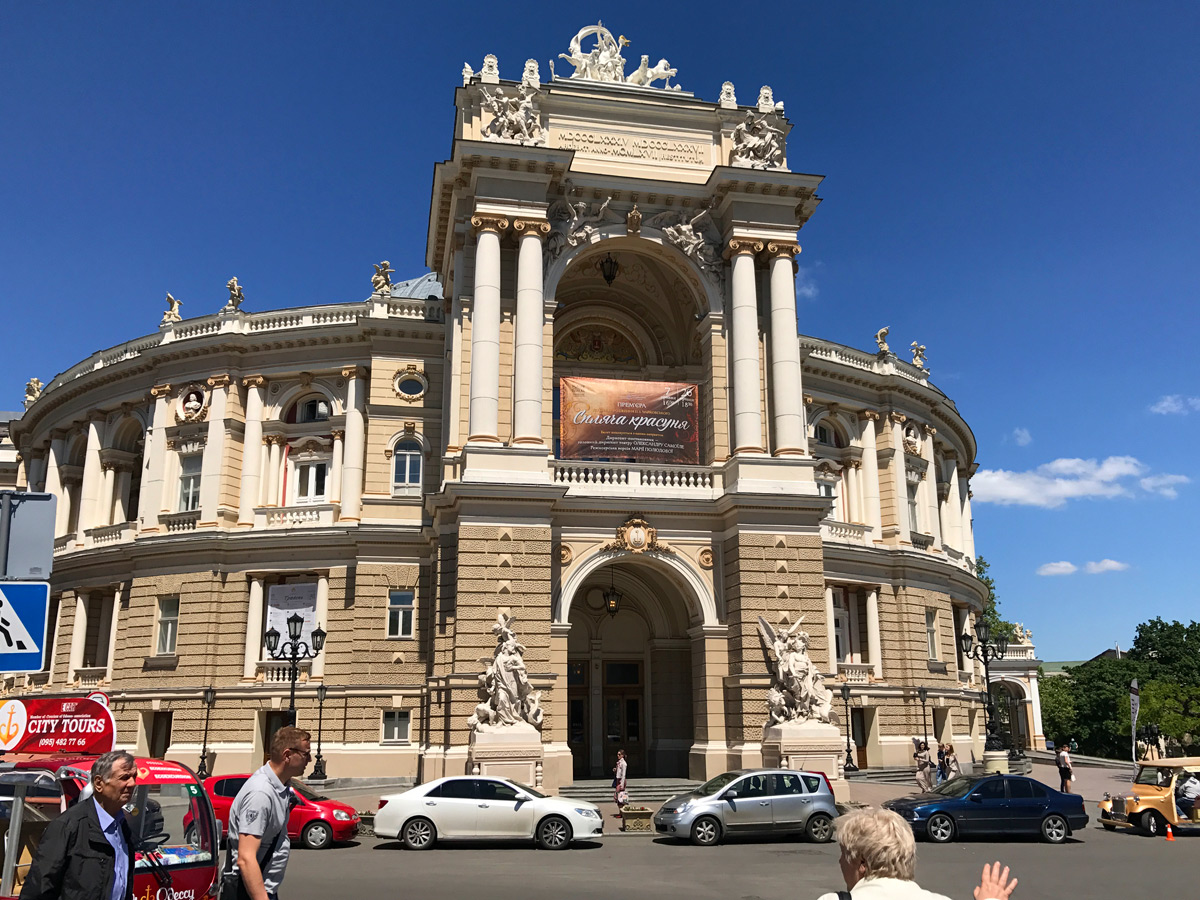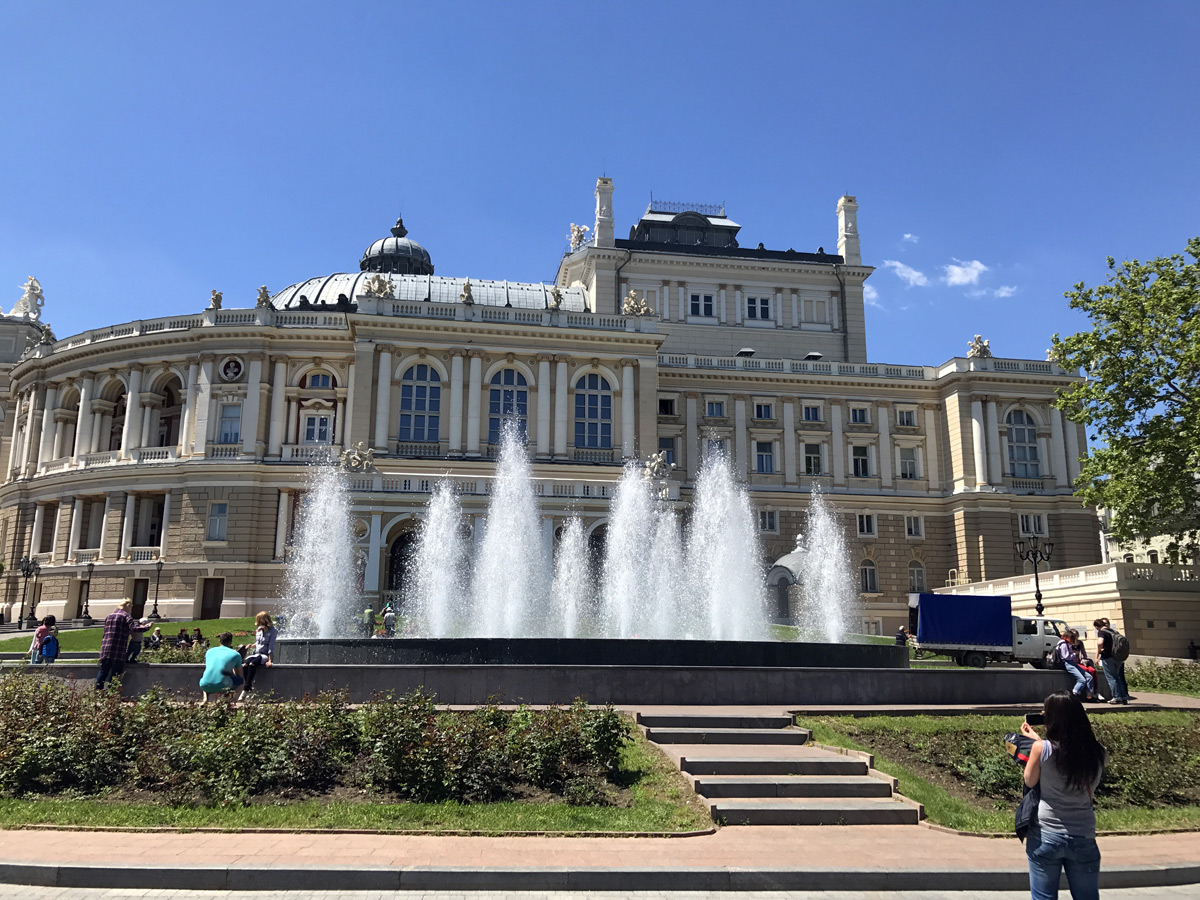 The next morning, we did some sightseeing before leaving the city later that afternoon. We kicked things off with a visit to the Odessa Catacombs, a labyrinth of underground tunnels beneath Odessa that served as a hiding place for Soviet partisans during World War II. We only got to spend a short time here because of our schedule, but it was really cool nonetheless.
Afterwards, our bus dropped us off at the city center, where we did a walking tour of Odessa with a fantastic guide. She took us to The Potemkin Stairs, Odessa National Opera and Ballet Theater, Deribasivska Street, Privoz Market, along with a few other noteworthy sites. We stopped for a nice al fresco lunch at a local bistro, before heading to the airport. Next stop, Zaporizhia.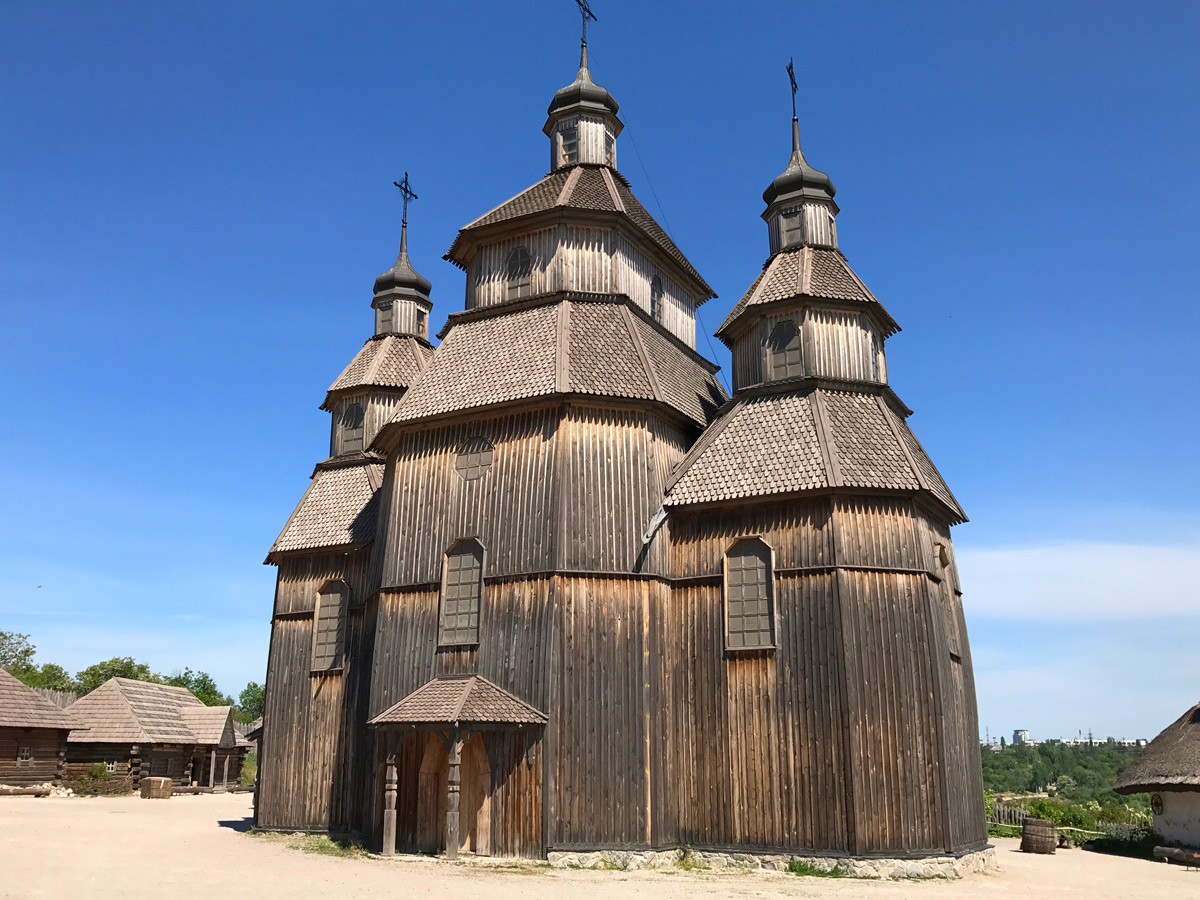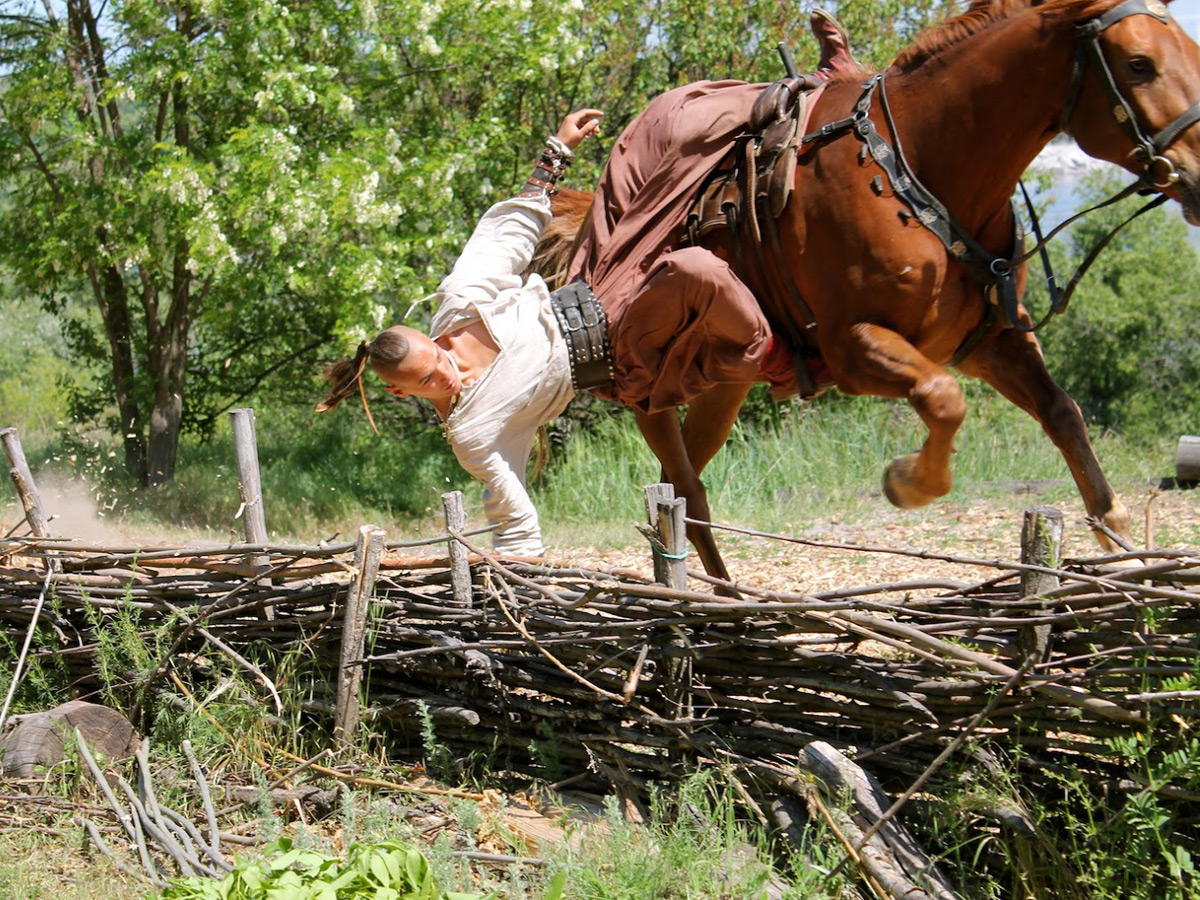 After a late-night dinner and some much-needed rest, we hit the ground running the next morning with a visit to The Historical and Cultural Complex Zaporizhian Sich, a recreated copy of an old Cossack settlement from the 16th-17th centuries. There are a variety of farm buildings, churches, and houses built utilizing the original Cossack construction technology that guests can check out.
But for me, the highlight was an insane live performance featuring Cossack riding duels and melee combat that show you just how bad-ass the Cossacks really were. That photo above? That's a Cossack picking up a fallen sword in the heat of battle while riding a horse at full speed. Crazy!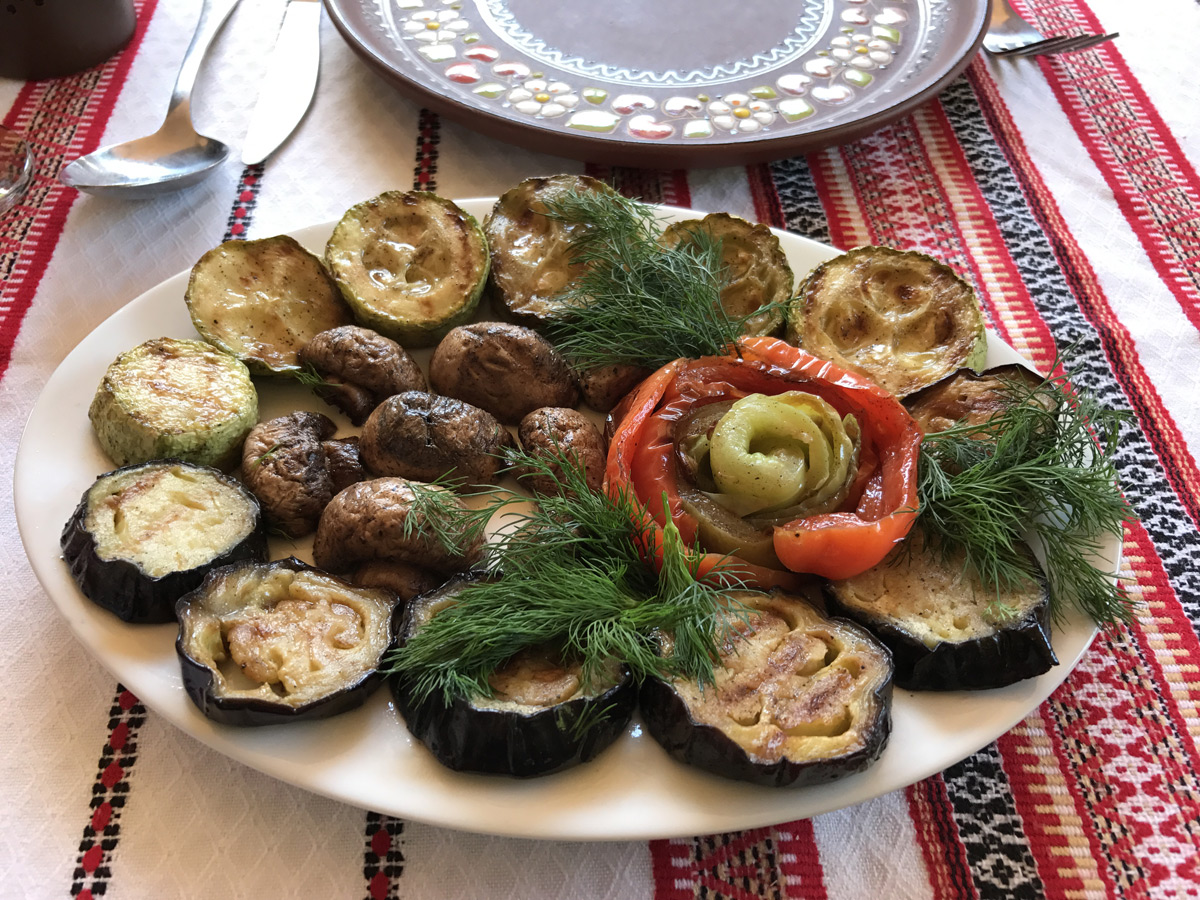 From there, we hiked down a "challenging" trail to the water, where a boat was waiting to take us on a scenic water tour along the Dnieper River, giving us amazing views of Khortytsia Island and the surrounding area. A few hours later, we docked and had an authentic Ukrainian lunch in a quaint little village, where I had borscht for the first time. Surprisingly, I really liked it and would totally get it again!
Now I'll be the first to admit that I'm a picky eater, and Ukrainian food was way out of my wheelhouse. But I decided to try everything that came my way, and except for some of the pork dishes (which were heavy on the salt) and a few other delicacies (like tongue), I really enjoyed all of the food on this trip.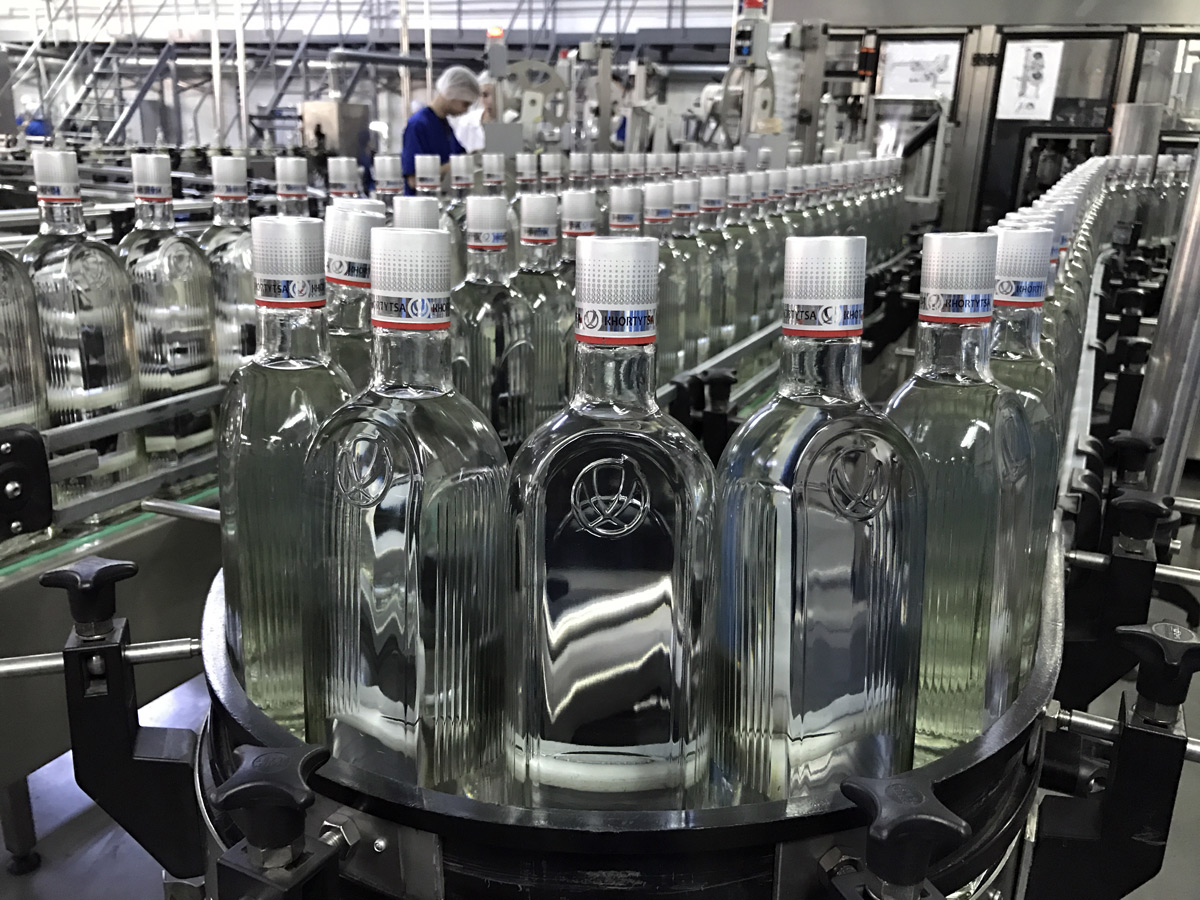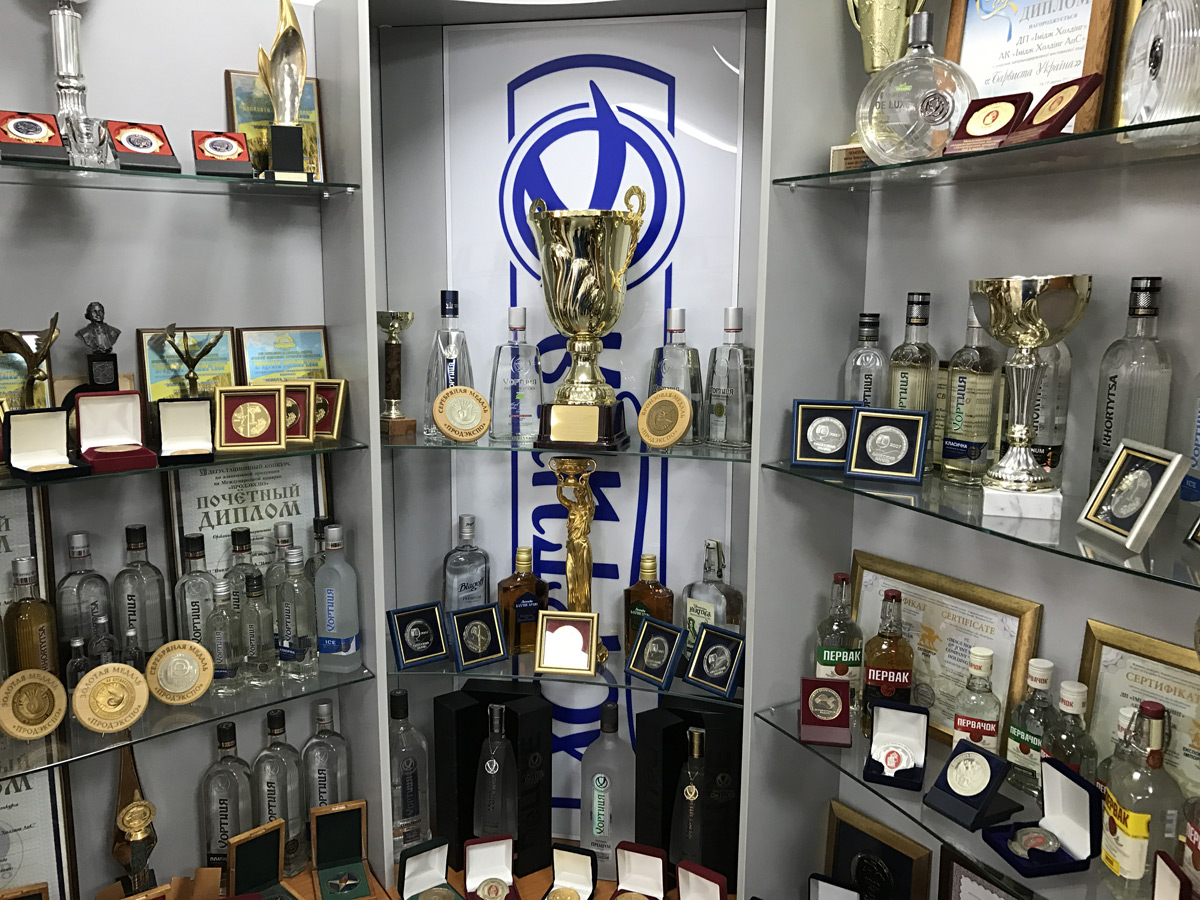 While it was great getting to learn about Zaporizhia and its rich history, the main reason we traveled here was to visit the Khortytsa Vodka Distillery. While Khortytsa is relative newcomer to the American market, it's one of the world's leading vodkas, selling 7.5 million cases a year. In addition, Khortytsa was named among the world's best distilleries at the 2014 New York International Spirits Competition. Needless to say, if you are a vodka connoisseur, you're going to love Khor.
Named after the legendary island of Khortytsa, Ukraine's natural and historical marvel, the Khortytsa Distillery was built from the ground up in 2003 featuring a unique design on a carefully chosen piece of land. They use a local organic filter containing schungite, which allows them to get really close to the structure of natural water. The filtration process is further enhanced with special birch and alder-tree charcoal and quartz sand. The result? A truly unique and exceptional vodka.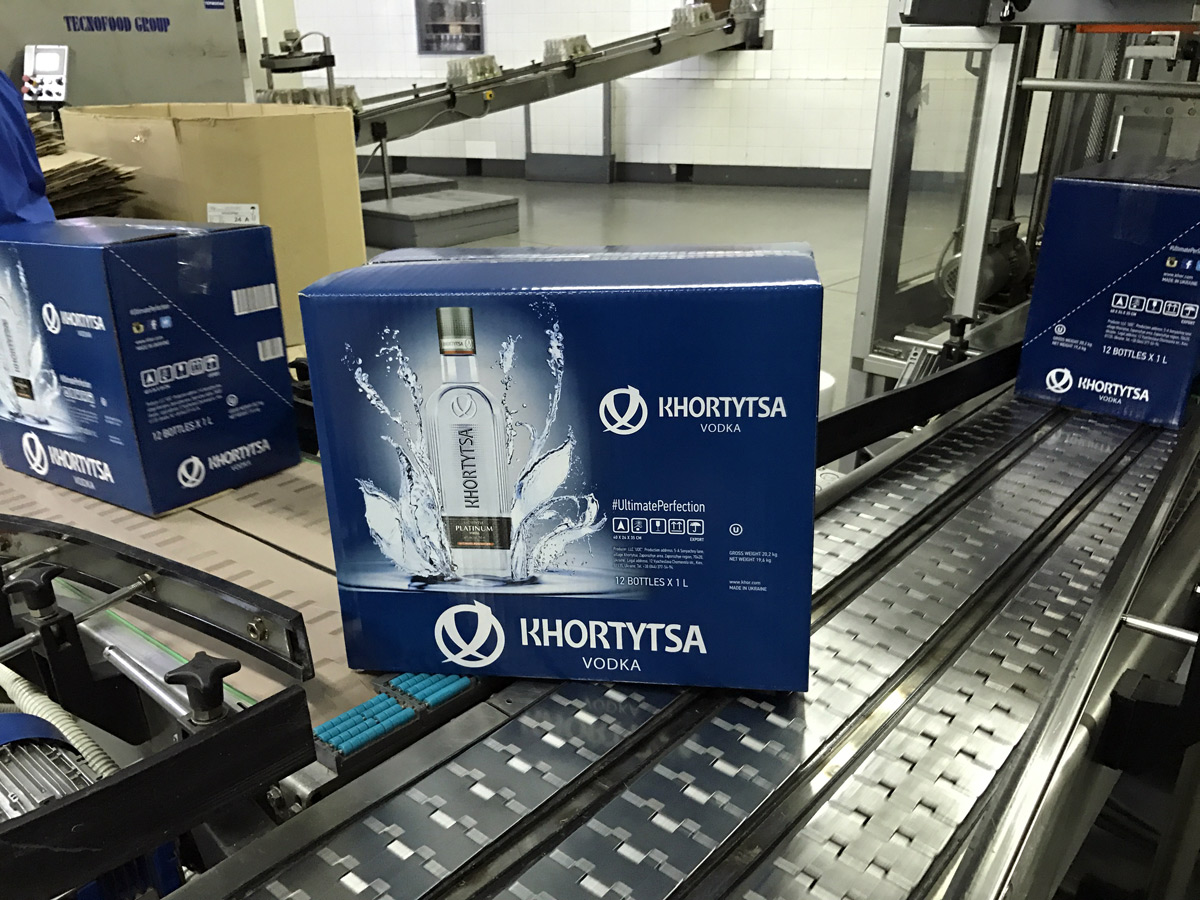 Khortytsa currently imports four of their lines to the United States – Khortytsa Platinum (their most popular), which retailing for $14.99/750 ml; Khortytsa Ice (specially formulated to be frozen with the bottle turning blue when chilled), which retails for $15.99/750 ml; Khortytsa Honey Pepper (a national favorite, offering a spicy zing to a variety of cocktails), which retails for $15.99/750 ml, and Khortytsa De Luxe (a "super premium" vodka for connoisseurs), which retails for $29.99/750 ml.
At the end of our distillery tour, we had a chance to try all of these varieties (along with a few new ones they were still testing). My personal favorite was Khortytsa Ice, which I found to be super smooth, even at room temperature. As for Khortytsa Honey Pepper, I had high hopes for this, but I really didn't care for it. It's super popular in Ukraine, but clearly it's an acquired taste.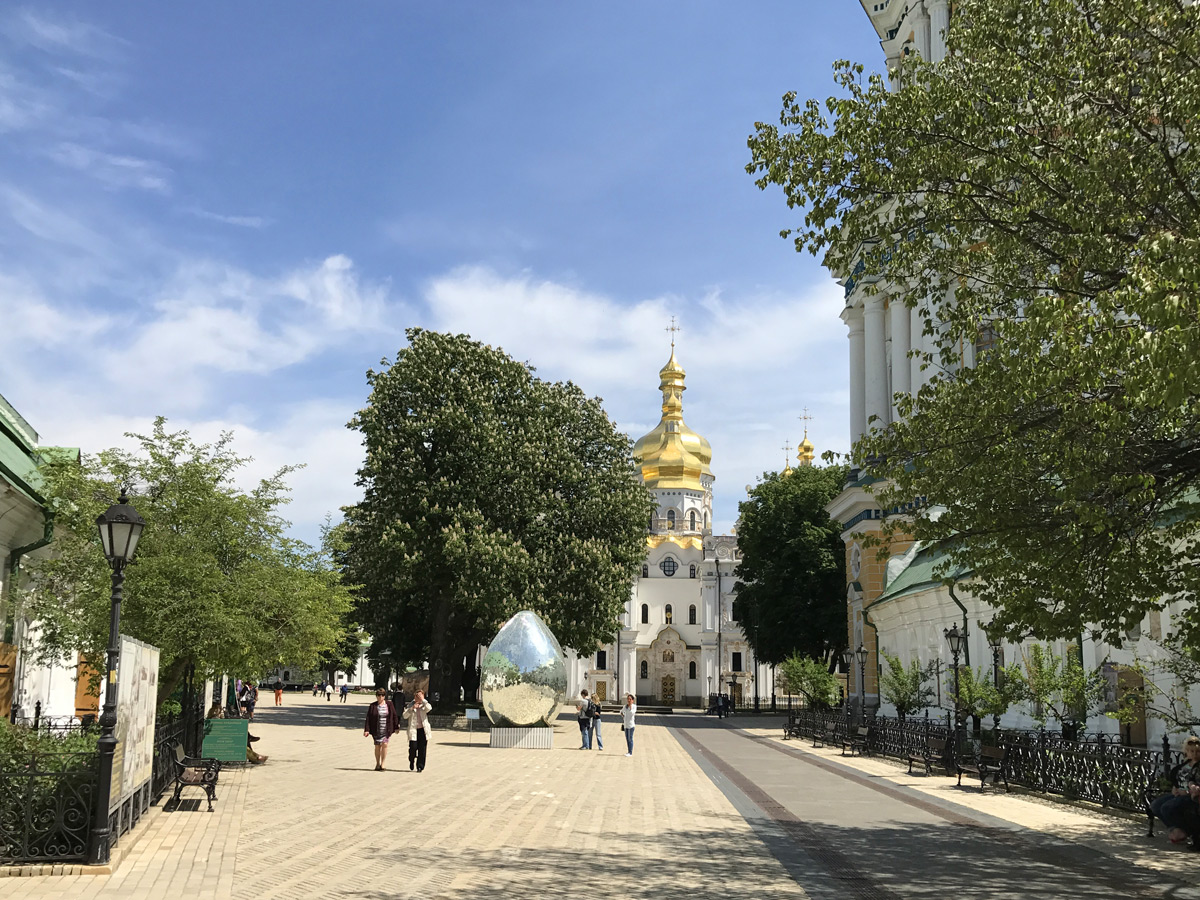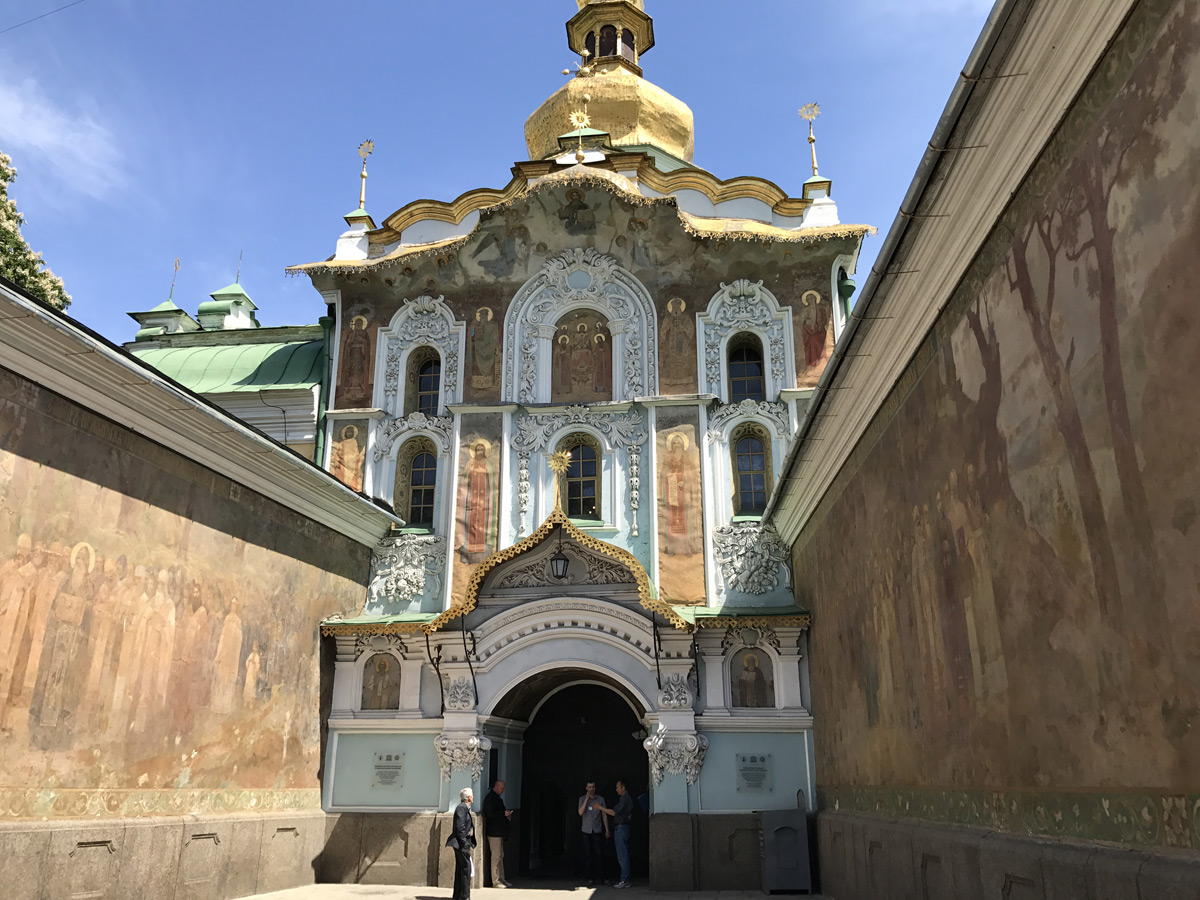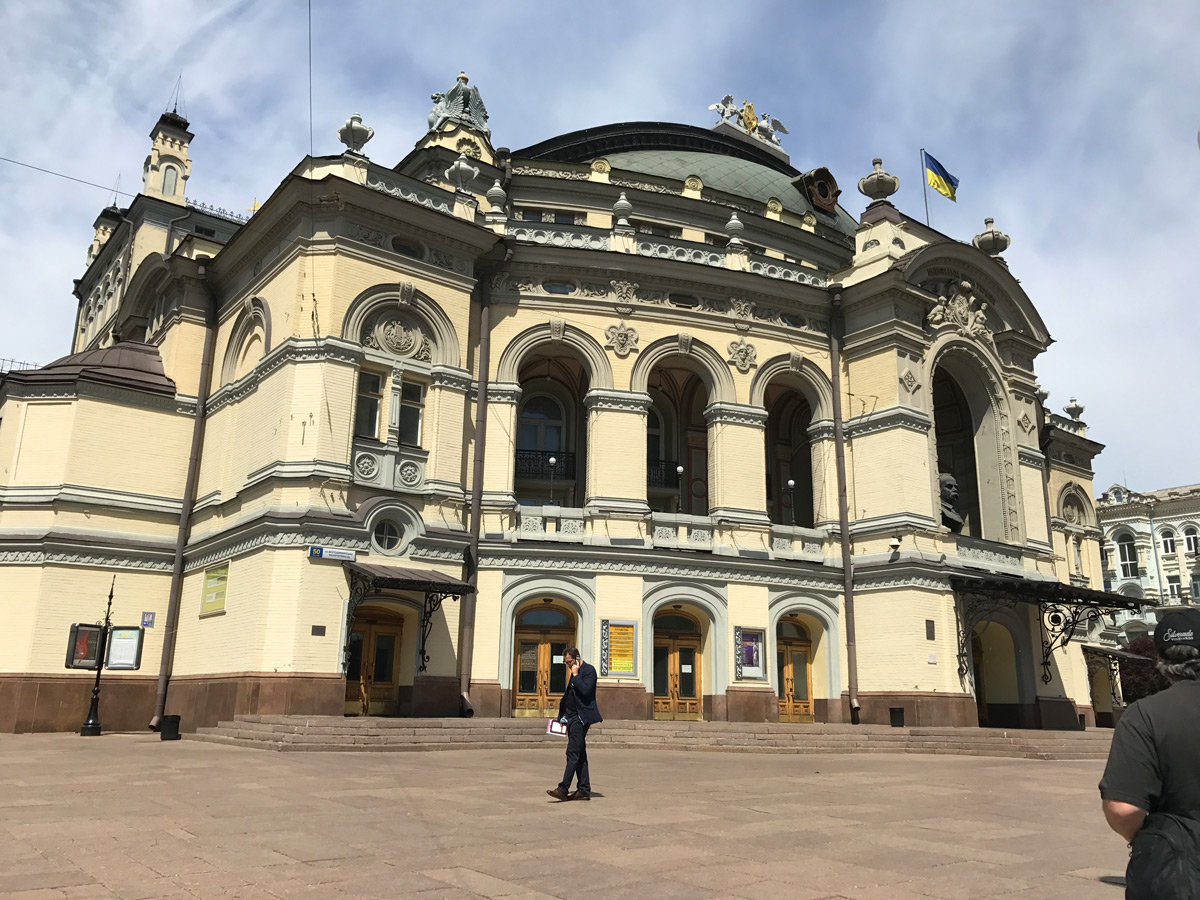 The following morning, we boarded an early morning flight to Kiev for a day of sightseeing before we headed back home. While we only had a limited amount of time here, we did our best to take in as much as we could, exploring the city and it's vast sights.
The art and architecture of Kiev are world treasures. The Cathedral of St. Sophia has outstanding mosaics and frescoes dating back to the 11th century. The Percherska Lavra, the Monastery of the Caves, has two 11th-century cathedrals on its grounds, in addition to its world-famous catacombs, bell tower, and museum collections. And overlooking the old section of Kiev stands the Ukrainian Baroque church of St. Andrew.
And with that, our time in Ukraine had come to an end. We spent nearly 6 days here, and it was definitely a memorable trip. And my liver survived, despite drinking copious amounts of vodka! 🙂