Acura TLX Prototype Doesn't Look Half Bad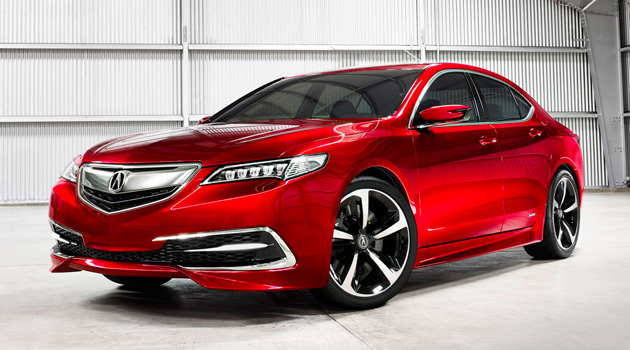 Acura's been in a bit of a rut lately, falling behind the competition and putting out rather bland products as of late. But the Acura TLX Prototype that debuted in Detroit might signal a return to Acura's glory days.
The Acura TLX is supposed to replace both the TL and the TSX, slotting in-between the ILX and the RLX. It's a sharp looking car, sharing styling queues from both of those cars, while the overall shape and dimensions harken back to the 3rd Generation TL (2004-2008). That's good news in our book, as no one really liked the "beak-nosed" 4th Generation TL too much.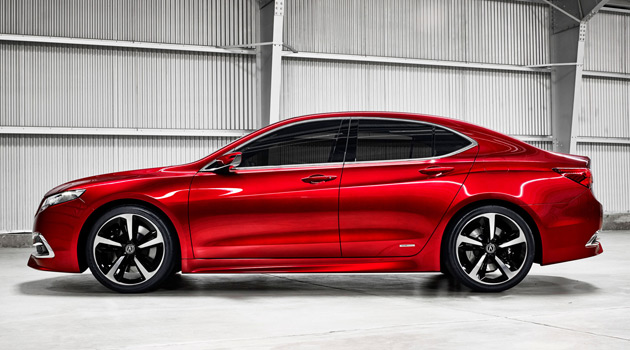 While the 20″ alloy wheels won't likely make it into production, it's widely believed that what we're looking at is actually the production model TLX, under the "Prototype" guise. And if that's the case, Acura might have a shot of steeling some customers away from the other luxury brands, provided the car is priced right.
After all, the car looks great – It's low, wide, and sporty. The two powerplants (a DOHC 2.4L inline-4 and a SOHC 3.5L V6) should properly motivate the car, and AWD is even an option on the V6 model. In addition, Acura is targeting best-in-class fuel economy, along with a slew of driver-assist technology.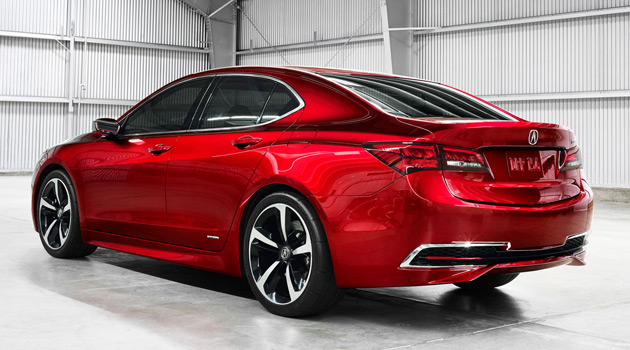 Pricing and performance specs haven't been released yet, but if they can bring the TLX to market for around $40K in V6 form, they should have no trouble selling every last one of them. But if pricing is closer to $45K, then they might have a problem, as there are a number of premium offerings at that price point.
The 2015 Acura TLX is slated to go on sale later this year. More details as they become available.