Adventure Deeper With The New Atlantean Collection Of Swiss Made Dive Watches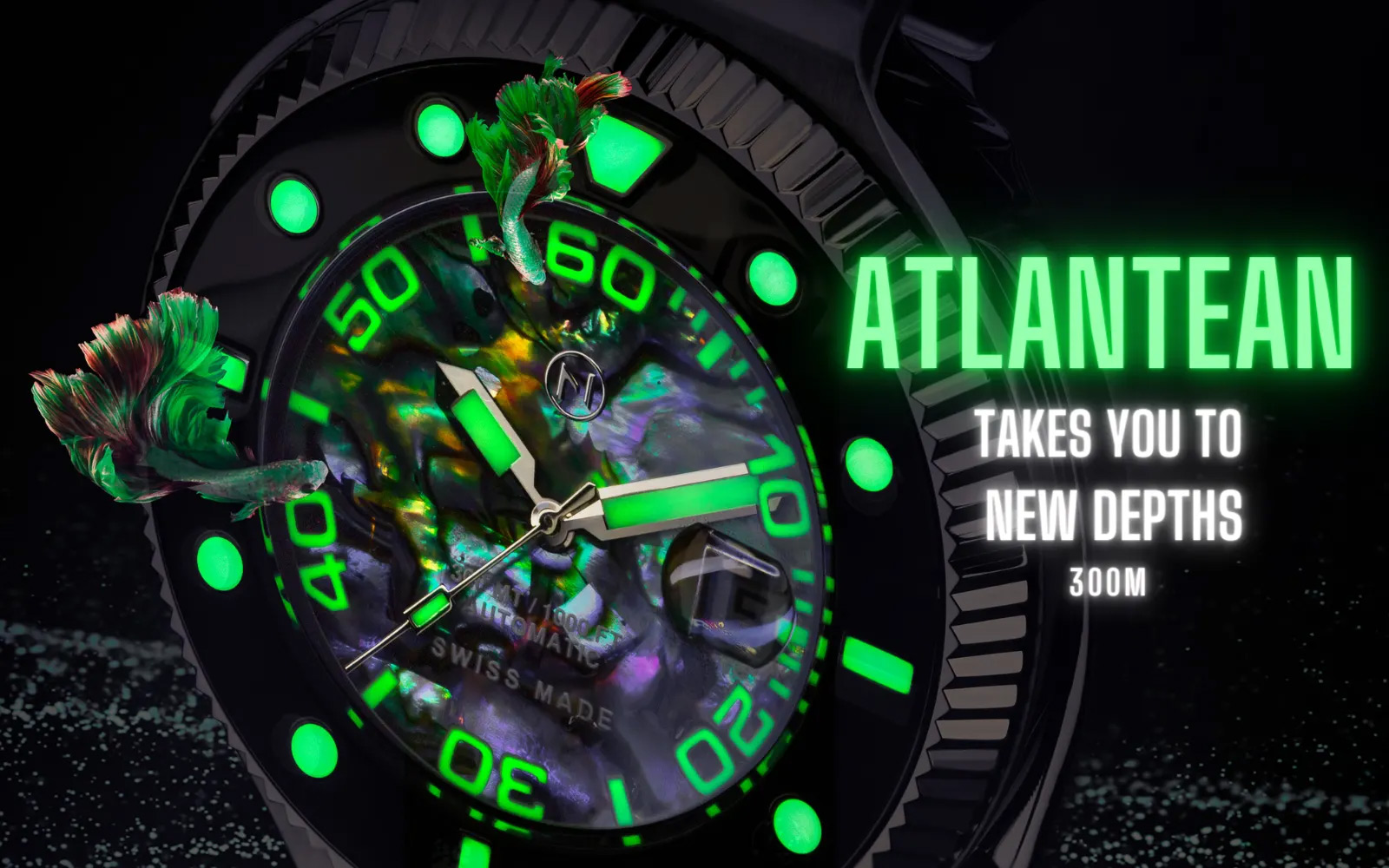 Introducing the Atlantean, the latest Swiss made dive watches from NOVE. These underwater divers are water resistance three times beyond the minimum depth, withstanding pressure up to 30atm or 300m, so you can explore deeper than ever before.
Inspired by the mythical lost island of Atlantis, this automatic timepiece blends functionality and breakthrough design with all the vibrancy and mystique of the ocean, complete with a stainless steel casing and a gleaming abalone shell dial.
The Best Watches For Underwater Divers
Strength and Durability Underwater
As I mentioned, this is a 300m water resistant watch, with a uniquely designed outer bezel that allows you to seamlessly control and read the inner numeral dive minute counter and real time indexes. This is engineering hard to find in Swiss dive watches under $1,000.
Engineered Beyond The Standard
This alternative to conventional diver bezels is a milestone in dive watch design and sets the Atlantean apart from other mens dive watches, taking inspiration from classic deep diver pressure helmets so you have ultimate protection against accidental nudging.
The innovative lock handle on the side of the case allows for the release and rotation of the dive inner bezel. Once adjusted to the desired position, the handle locks and seals the gasket.
Elegant Luminous Watch Design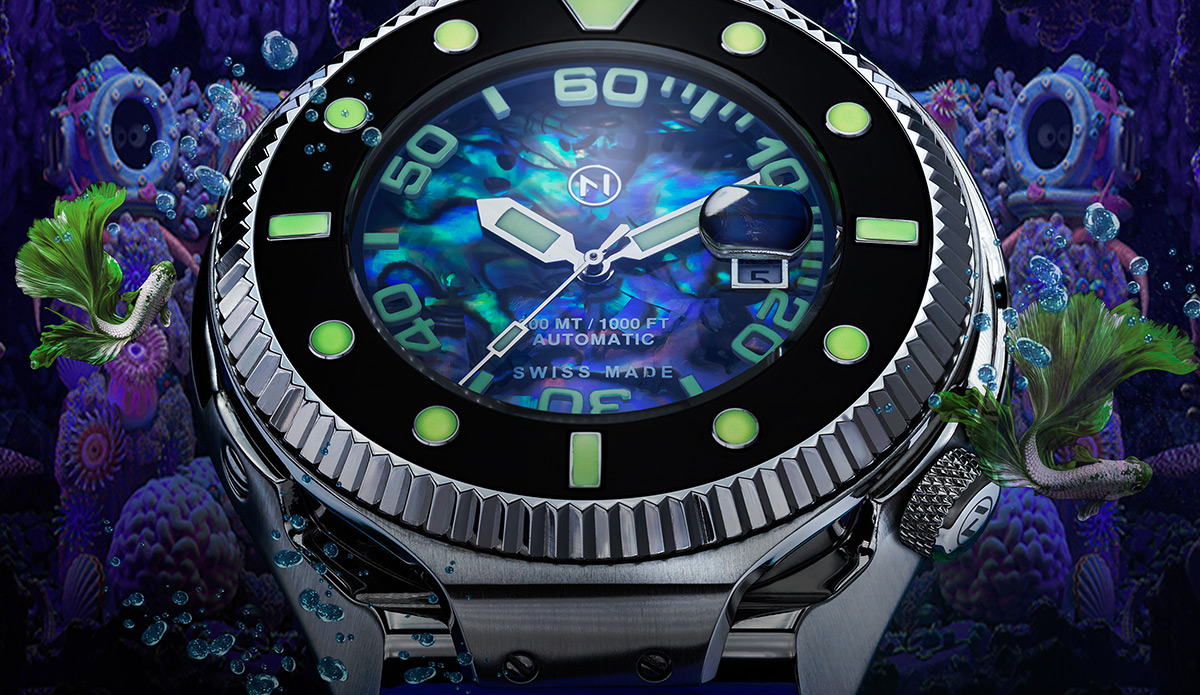 Subtle and bold at the same time with it's gorgeous glowing details contrasting the stainless-steel casing, the Atlantean design is beautiful whether in sea or on land. The reflective abalone shell dial and luminescent features are an undeniably alluring aesthetic that really sets this dive watch apart from the rest.
The Atlantean has Swiss SuperLuminova applied to achieve the highest level of vibrancy for the very best underwater performance even in some of the darkest environments. Perfect for deep dives, the Atlantean uses the highest grade luminescence making counting the minutes quick and easy. This remarkable timepiece has become an object of fascination like the powerful and advanced kingdom that has inspired its name.
As you can see, NOVE really knocked it out of the park with the Atlantean, and it's a must-have for those who value time and appreciate contemporary design. Not only that, but you can feel good wearing it too, as NOVE donates a percentage of its proceeds to a nonprofit organization supporting Citizens of the Great Barrier Reef.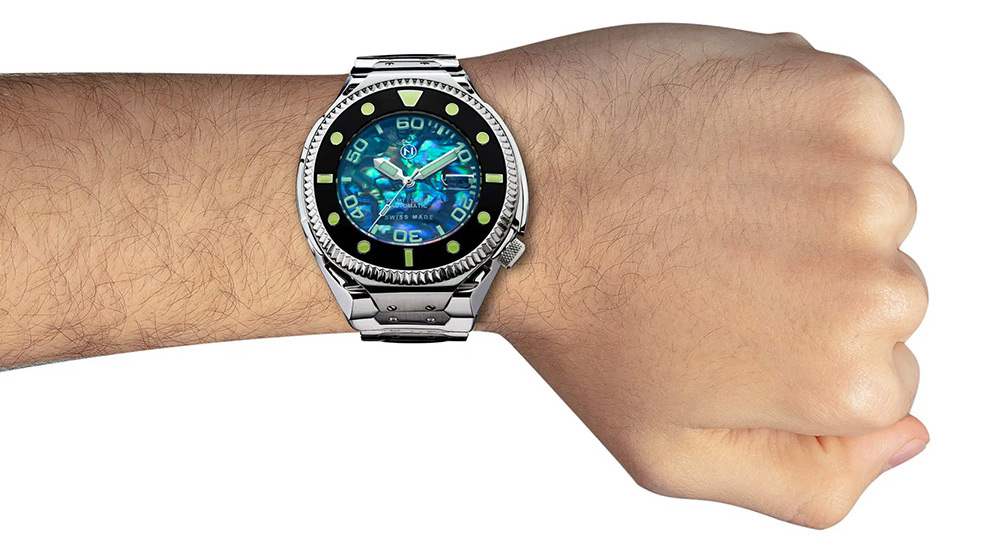 What do you think of the Atlantean, the latest Swiss made dive watch from NOVE?