AriZona Launching New Hard Iced Tea Just In Time For Summer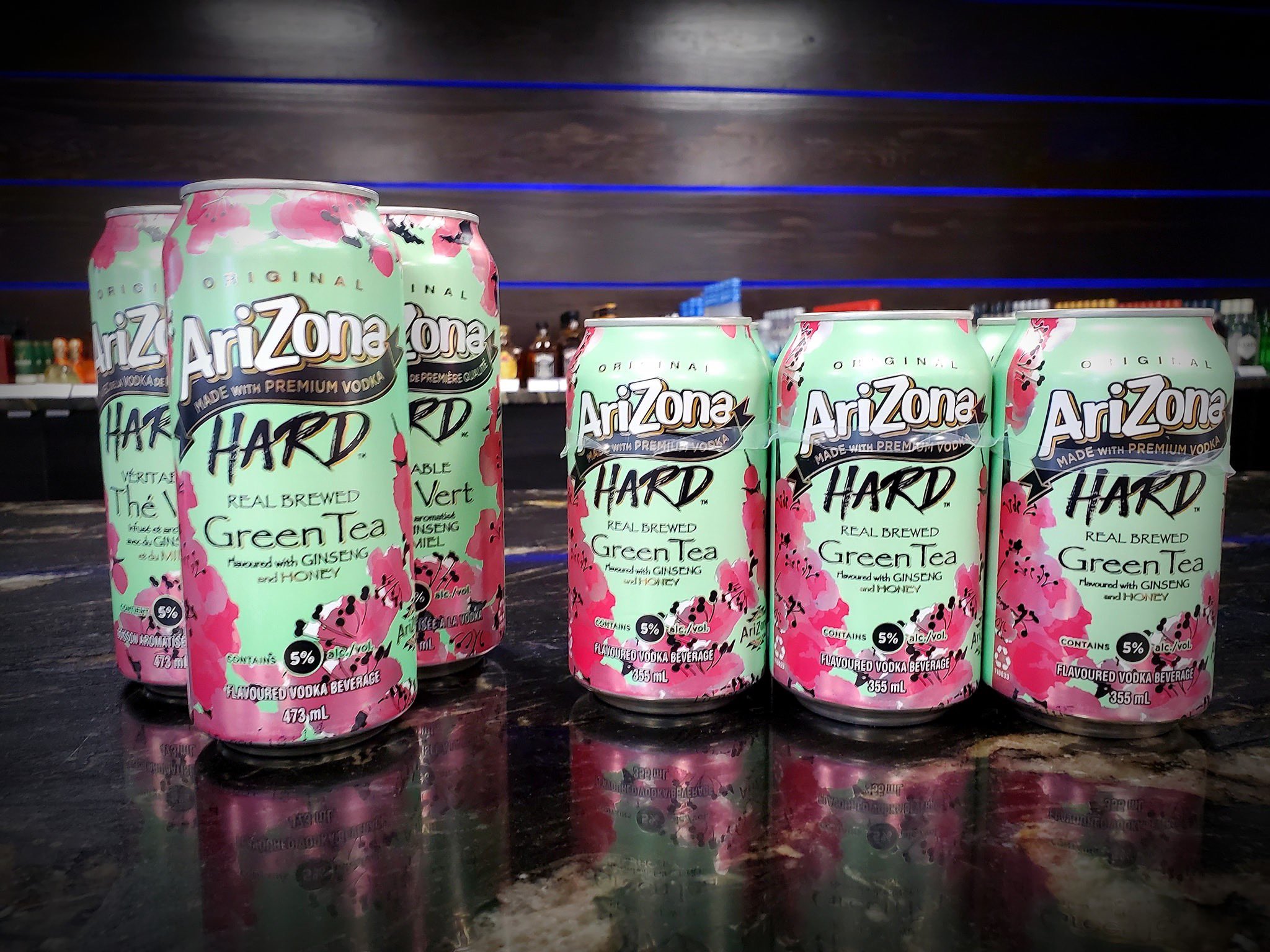 I don't know about you, but I can't get enough of AriZona Green Tea with Ginseng and Honey, and you can always find one of those giant 128 oz jugs in my refrigerator, as I guzzle them like nobody's business. So when I heard that AriZona was offering a "Hard Tea" variant of their iconic drink, I was pretty stoked.
When you think about it, it makes perfect sense for AriZona Tea. Brands like Twisted Tea has been super successful in this space, and even PBR just announced a new Hard Peach Tea, so why not jump in with a vodka-based hard tea of their own? As you can imagine, people on Twitter started going nuts when the photo above started circulating.
AriZona did confirm the release of AriZona Hard Green Tea, a 5% alcohol, vodka-based hard tea. But at least for right now, it's only available in Canada. Here's hoping that when things return to normal after this whole coronavirus has passed, it makes its way across the border into the United States. Otherwise, a road trip may be in order.
This is Arizona's first attempt at an alcoholic beverage, so I imagine they are just taking things slow to see how well it's received. Personally, I'm all for it, as hard seltzer is disgusting, and the timing couldn't be better with summer right around the corner. What better way to beat the heat than with an ice cold AriZona Hard Tea!