Avoid Extra Luggage Fees With The Balanzza MINI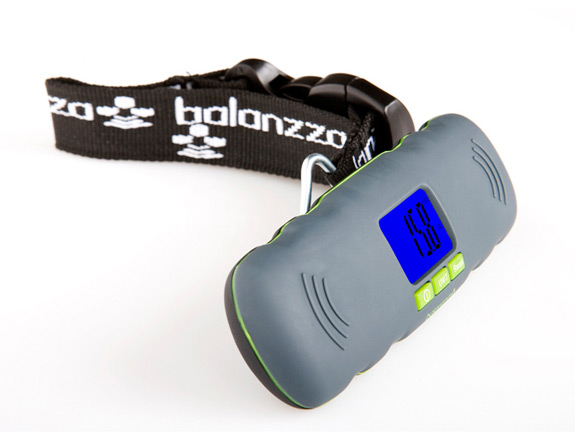 With airlines charging hefty fees for overweight bags, it pays to know how much your luggage weighs before heading to the airport.
The new Balanzza MINI Digital Luggage Scale is an easy way to avoid overweight charges. And it's small, light and portable for easy traveling.
The scale is simple to operate. Turn it on, choose whether you'd like to see the weight in pounds of kilograms and loop the scale strap around a strap or handle on the luggage. Then pick up the bag and see the weight.
Check out this video below to see how the scale works. (And no, that's not me)
Don't be that person at the airline ticket counter who's digging through their luggage, trying to find stuff to remove to avoid overweight charges. Know what your bag weighs beforehand, and plan accordingly!
The Balanzza MINI Digital Luggage Scale retails for $29.95, but Amazon.com currently has them for just $17.95!