BOLDS Cracker Sandwiches Delivers An Extreme Burst of Goodness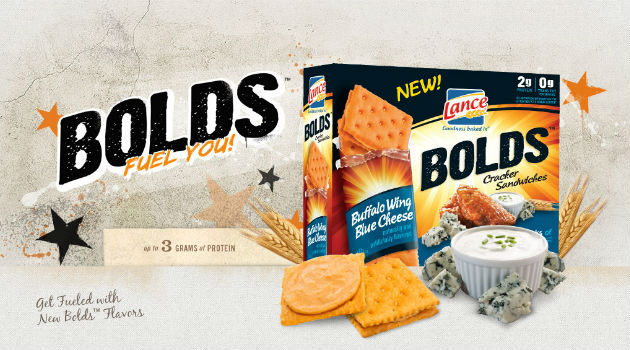 Lance, the snack food brand that has been fueling America for over 100 years, has launched a new line of cracker sandwiches called BOLDS, with pro skater Nyjah Huston on board as the official spokesman.
Staying true to the Lance brand, BOLDS are made with quality ingredients, such as real cheese and contain no added preservatives, but these delicious snack packs also deliver an extreme burst of goodness with a crispy cracker crunch. BOLDs features three unique flavorful combinations including Buffalo Wing Blue Cheese, Pizza and Bacon Cheddar.
BOLDS Buffalo Wing Blue Cheese – This instant classic pairs blazin' buffalo sauce and creamy blue cheese in every delicious bite to keep you going on the most extreme days.
BOLDS Pizza – turns snack time into go time with a fresh-out-of-the-oven taste of real mozzarella and parmesan cheese between two crunchable crackers.
BOLDS Bacon Cheddar – showcases crispy smoky bacon baked into every cracker and filled with real cheddar cheese fun.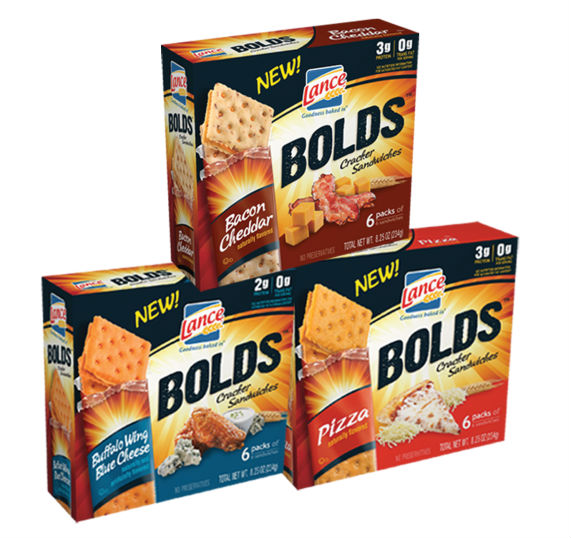 With up to 3 grams of protein per serving, BOLDS tastes delicious and will keep you energized and satisfied even on the most extreme days. Nyjah Huston commented, "As a street skater, I am always on the move and always looking for convenient ways to refuel. With Lance BOLDS on hand, I can just grab and go. They have the best flavors and they keep me going after a long day of skating."
To commemorate the launch of BOLDS cracker sandwiches, Lance is offering consumers a chance to win a trip for four to see pro-skateboarder Nyjah Huston compete in the X-Games in Austin, TX June 5th-8th, 2014, as well as many other prizes. For more information on how to enter the BOLDS Fuel You Sweepstakes, go to http://www.lancebolds.com.
Lance sent us some boxes of BOLDS to try out, and they didn't last long at all. They taste great, and if you're looking for an afternoon snack that will help get you through the day, this will do the trick nicely!