Book Review: No Is The Worst She Can Say?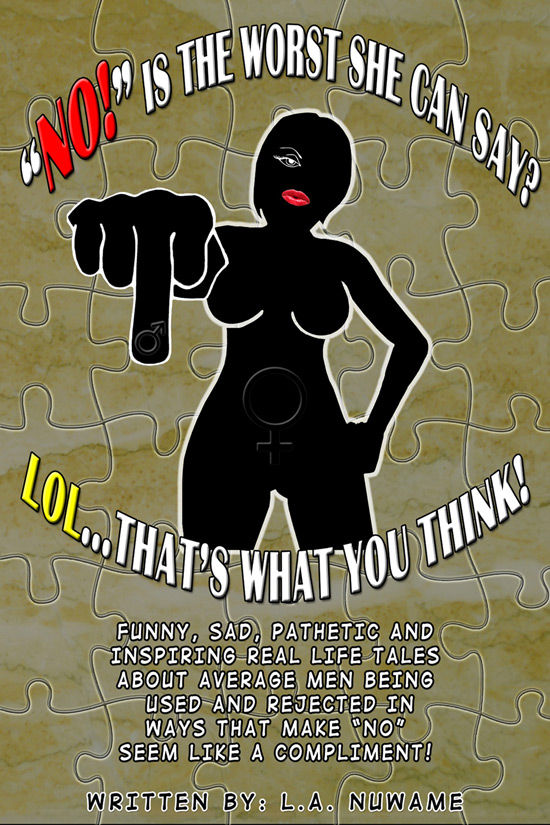 Ever imagine a woman spitting in your face for just saying "hello?" Did you think it was possible for one girl to ruin your entire vacation because she saw you as a toy to torment for her amusement? How about dealing with out-of-control teenage girls who forgot what it means to act like a lady?
It sounds crazy, right? But these are some of the realities of hooking-up that men don't like to admit to! Prepare to enter the real world of "no" rejections.
No Is The Worst She Can Say? is a collection of real life experiences told to author L.A. Nuwame about funny, sad, embarrassing and outright scary ways women have turned down decent guys in public. Confident alpha-males and geeky shy-guys alike – No one is safe from a bitch's wrath!
I spent the past week reading this book, and I've got to tell you, the stories are pretty crazy! The first story alone (a guy comes to a woman's rescue at a gas station, and she shows her thanks by giving him the finger while driving off) shows you just how fucked up women are, and makes you wonder what goes on in that head of theirs.
The author does a great job of making you feel like you're right there in the thick of it, and I definitely had my share of laughs. You should definitely check this book out!
"No is the worst she can say?" is currently available for digital download from Amazon and Smashwords, and will soon be online at the Sony and Barnes & Nobles stores.