Meet The Real-Life Ukrainian Barbie Doll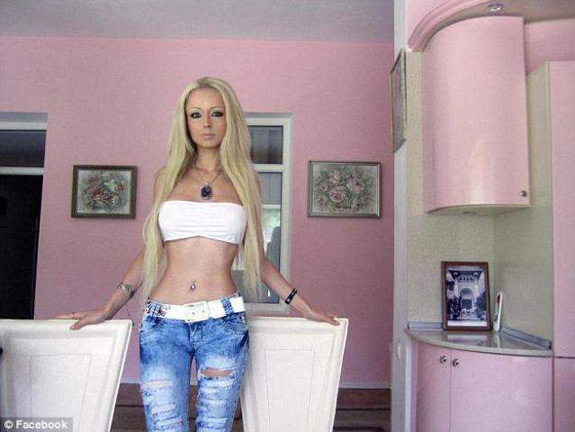 A Ukrainian woman sporting the plastic looks of a Barbie doll has come under fire over whether her appearance is real or not.
21-year old Valeria Lukyanova has posted hundreds of photos on her Facebook page where she appears to have every curve as flawless as the childhood doll. But the wide-eyed, nearly fake looking images have come under scrutiny, with many wondering if her figure is actually Mother Nature's work or if the photos have been retouched.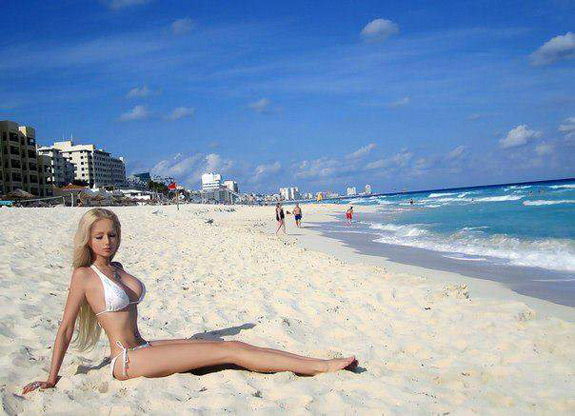 ABC News reports that if she is real and does not use Photoshop, she is likely the product of multiple plastic surgeries. Of course, that beckons the question of why she'd want to transform herself into the image of Barbie.
"Barbie has always been controversial and really changed the discussion on how girls play. When Barbie came around, play suddenly became about dressing up and looking right and it eventually played a role in how women wanted to look in real life." – Diane Levin, professor of education at Wheelock College
What do you think – Are the photos real or fake?