Miss New Hampshire Arrested For Beating Up Boyfriend
Nicole Houde, Miss New Hampshire 2010 and a Miss USA contestant, has been arrested for assaulting her boyfriend.
Police reports indicate that Houde was charged for biting, scratching, and punching her boyfriend Scott Nickerson. Lt. Michael Hurley reports that an argument broke out between the two after Nickerson took Houde's cell phone and would not return it.
Nickerson accused Houde of cheating before taking her phone against her wishes. Houde was arrested at her work later in the day. Nickerson was not charged for taking Houde's property.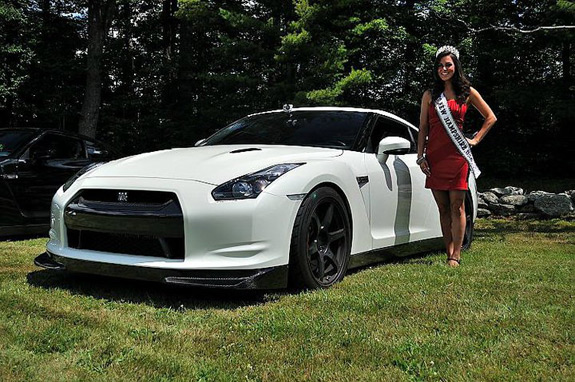 Houde is just the latest Miss USA competitor to run into legal trouble, as the woman who beat Houde in 2010 pleaded no contest last month to drunken driving.
Since 2010, Houde has been working as a make up artist, personal trainer, and beauty pageant consultant.