Captain Morgan Opens Rum Production Facility In V.I.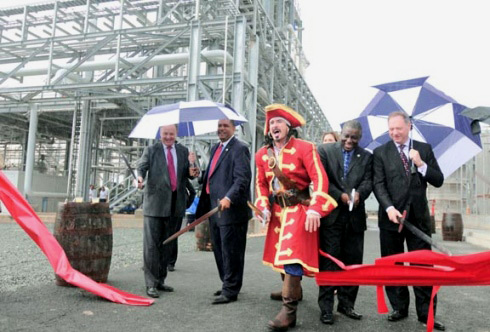 In November 2010, Captain Morgan opened a new rum production facility in St. Croix in the Virgin Islands. Over the past year, the state of the art facility has been preparing to ship out its first batch of Captain Morgan Original Spiced Rum to its legions of loyal consumers and fans. The new facility was quite the undertaking – requiring 300,000 man-hours of work to create the space including storage for up to 200K barrels (11 million gallons!) of spiced rum.
Our friends at Diageo hooked us up with an inaugural bottle produced from the first St. Croix batch EVER, and we were eager to sample it..
I'm happy to report that rum is as good as ever, and we have the empty bottle to prove it. 😀