Care For Your Feet With Orthopedic Flip Flops Arch Support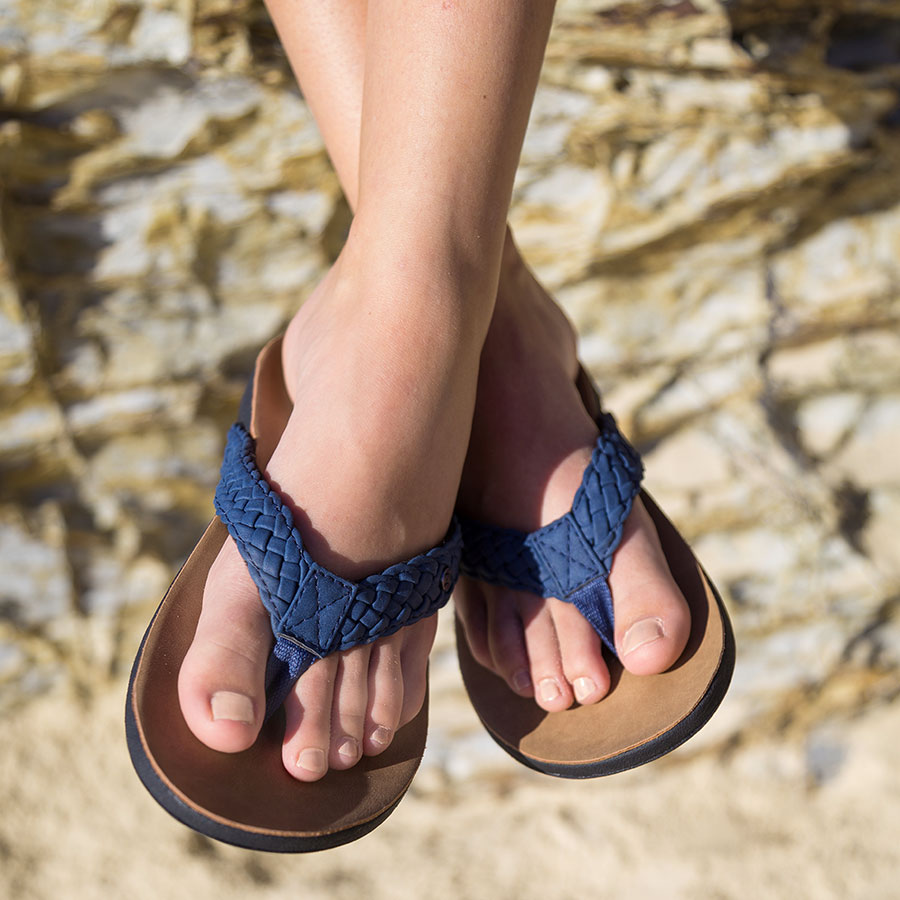 Approached the market as mere casual wears, fit for a shower, Flip-flops took over the buzz quite slowly yet steadily over time. Today, starting from being a casual wear, it is one of the most popular summer footwears available in distinguished style, colors, appeal, design, and it even comes with the arch support for comfortable and healthy walking.
With time and health awareness over decades, today, flip-flops offer revolutionary health-oriented designing, known as the orthopedic flip flops arch support. Look for extra padding, snugged fit, arch support soles offering optimum balance and comfort while walking. These flip flops do not essentially compromise on looks and chic appeal but instead suit foot problems, relieve heel pain, etc.
Tips for Buying Pain-Free Sandals
You spend almost most of the time every day standing, exerting pressure on your feet, or else walking, in the office, inside the house, or outside. Overall, your feet hardly get rest while you are busy working around. While many health issues crop from your wrong pick of footwear, people are hardly aware of it. Especially, when the summer is around and flip flop sales are on a high, you should consider taking some time  to read through how you should be health-conscious, comfort-conscious. In contrast, shopping and get orthopedic flip-flops arch support.
Flexi Bendable
There is a common misconception in buying flip-flops about flexibility. Though many people think sandals which bend from half or can be twisted to pretzel are good, they hardly offer you any arch support and balance.  According to podiatrist Phil Vasyli "This minimal flexibility indicates the proper balance, arch support, and alignment for healthy feet"
A flip flop must offer required cushioning but should have a rigid built to offer arch support.
Tapered heels fail to give comfort and stability, exerting excessive pressure on heels leading to heel pain.
Flips flop with a wide back offer essential support to your heels.
Leather flip flop comes with supple support.
Flip flops with neoprene sole are designed specially to absorb shock, ideal for rough terrains.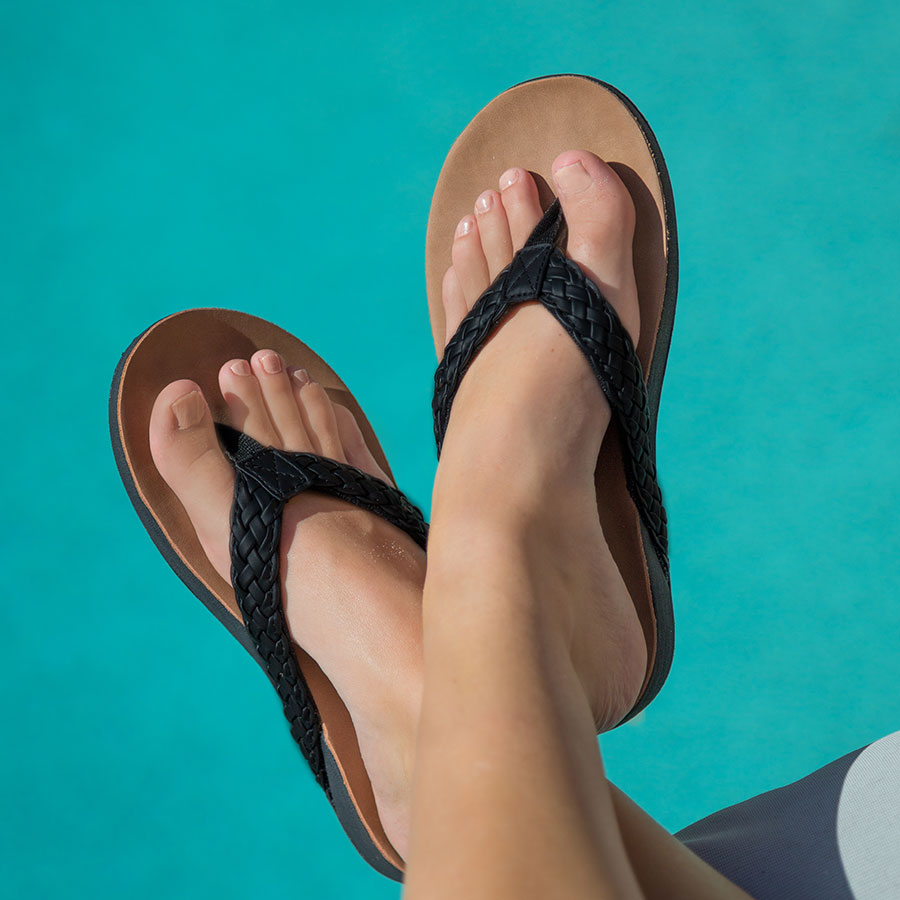 Right Fit
While walking you need essential room for your feet inside the shoes or sandals to be comfortable. Right fit is the key to comfortable walking. Flip flops tend to have an open toe, not enclosed, thereby offering comfy space for your toes to breathe.
Your entire foot, right from toes to heels, must be within the flip flops, not hanging out of the edge. Misfit leads to scopes of injuries, but it also causes pain in feet, can even lead to tripping, etc. Finding the correct flip flop size is an invincible must checkpoint while shopping for normal or orthopedic flip flops.
Support
People with health complaints of arthritis need to be especially careful about shopping for flip flops. Flip flop collections with comprehensive orthopedic design with seamless support for heels, ball and arch are ideal for people with arthritis, plantar fasciitis, heel pain, etc. Upscale orthopedic flip flops are designed with a semirigid sole with custom arch support.
Those who live in temperate climatic conditions must avoid rubber flip flop bands that can feel even more uncomfortable in hot and humid climatic conditions. Even though flip flops are nowadays available in various materials like plastic, rubber, foam, fabric, leather, you must consult your podiatrist if you have pre-existing foot problems. Do not settle down for:
Cheap flip flops
Sandals that bend from half, between heels and toe.
Excessive flexible flip flops
Misfit sandals
Caring for each step that you take a right from today can offer you a healthier tomorrow. So, switch to orthopedic flip flops arch support for healthy and comfortable care of your feet.