Check Out This Awesome R/C Toyota Land Cruiser FJ40 Rock Crawler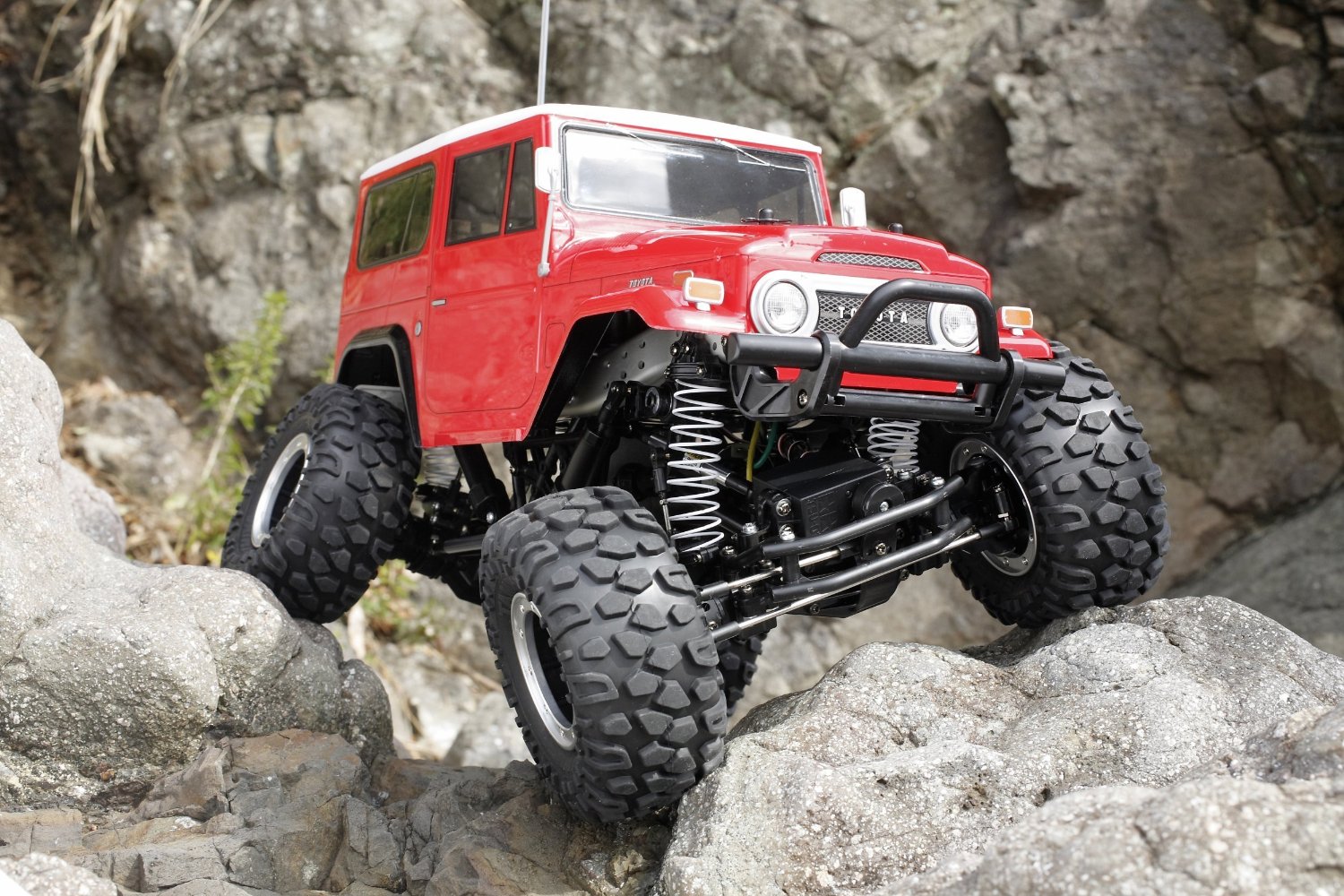 My R/C car addiction started in the early 80's when I convinced my folks to buy me a Tamiya Grasshopper. I spent many weekends at the hobby shop buying parts for it, and while time constraints eventually forced me to get out of the hobby, I think I've just found a reason to get back into it.
Tamiya's 1/10 scale R/C Toyota Land Cruiser 40 crawler features a true-to-scale Toyota Land Cruiser FJ40 body made from lightweight polycarbonate mounted on an all-new CR-01 chassis, with 125mm Rock Crawler tires over 3-piece beadlock wheels, plus a 4-ling suspension that'll help it tackle whatever rugged terrain it faces. This bad boy is ready to rock.. literally!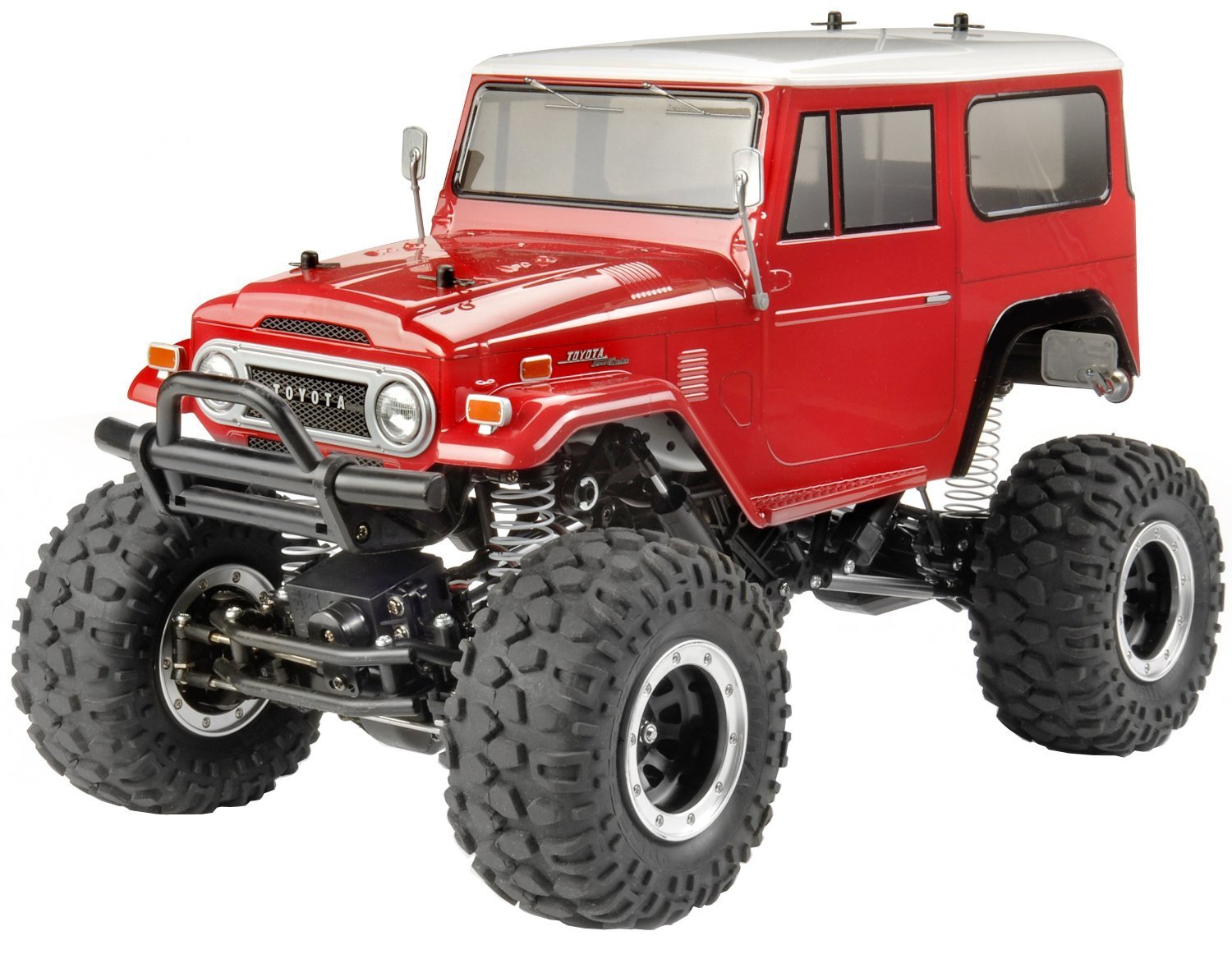 Keep in mind that this is kit isn't for the faint of heart. "I wanted the challenging build and I have it. This is a kit and it is not for the impatient." Another reviewer chimes in: "I am an experienced builder and usually it takes about 5 hours to build a RC car kit, but this one took me more like 12-14 hours."
Still, based on this video, it looks like it's well worth the effort!
If you're up for the challenge, you can purchase the Toyota Land Cruiser Crawler for $365 from Amazon.