Clean Your Screen With A Toddy Smart Cloth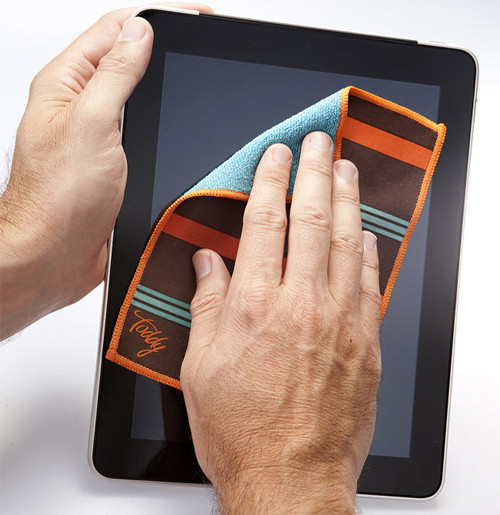 Function, fun and fashion are built into The Toddy. A smart cloth designed with a durable, plush microfiber cloth on one side and a distinctively patterned silk microfiber on the other. Both sides are carefully crafted for effective, scratch-free cleaning on extremely sensitive surfaces making it the ideal iPhone or iPad fashion accessory.
The Toddy Smart Cloth is also protected with the AEGIS Microbe Shield® technology — a durable, environmentally friendly way to wipe away dirt and smudges without messy sprays or wipes. Enjoy The Toddy screen cleaner, and look for other collectible designs that not only clean your screens, they color your world.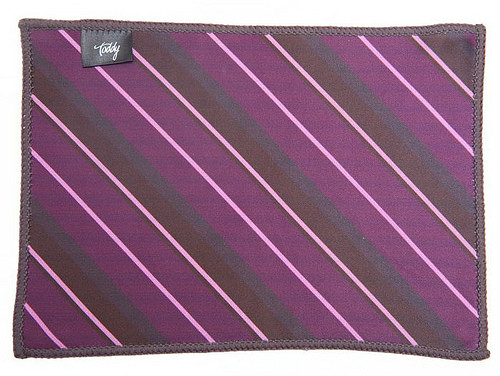 As you can see from the picture above, I went with The Aficionado.
Serious bullfighters on Wall Street (and in Spain) should carry a serious smart cloth. These crisp regiment stripes are so serious, they're not even funny.
What can I say, they've got a really creative marketing department! 🙂
But in all seriousness, the Toddy is pretty awesome. My iPhone screen looks pretty nasty, especially in the summertime. But a simple swipe with the Toddy and it looks as good as new! One side is a solid, plush microfiber while the other is a silky patterned microfiber – Similar to a silk tie feel. Clean your screen with the plush side, then buff it with the silky side.
A great cleaning cloth, trendy look, and washable; what more could you ask for?
Get yours now, for only $9.99!