id America: Cushi Soft Foam Pad For iPhone 4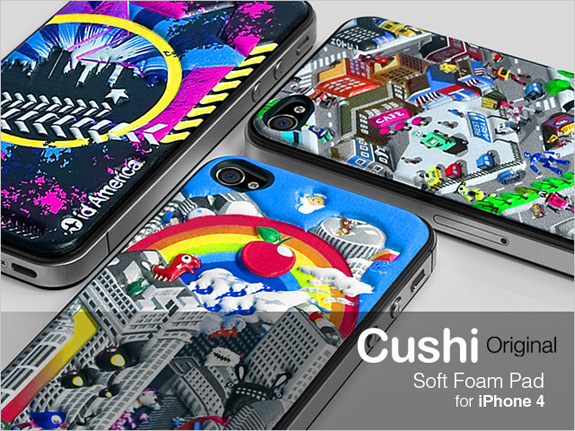 Want your iPhone 4 to stand out from the rest? Then get yourself a Cushi from id America.
The Cushi is a soft foam pad adhesive for the back of your iPhone 4. It has vibrant 3D-like designs, and it's made with elevated EVA foam. This improves grip, absorbs shock and adds eye-catching flare to your phone. The Cushi provides precision fit and easy application and removal without residue.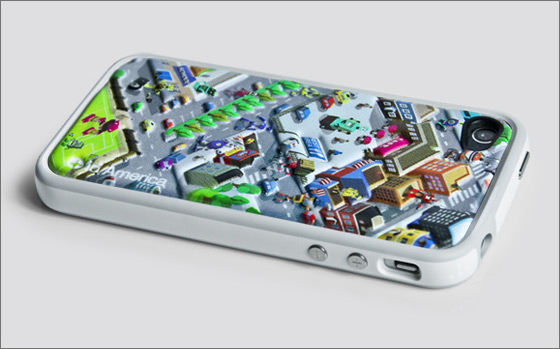 As you can see from the picture above, the Cushi is compatible with Apple Bumpers! And unlike other cases, this one doesn't interfere with the camera or the flash.. My phone gets so much attention when I pull it out these days, it's really something else!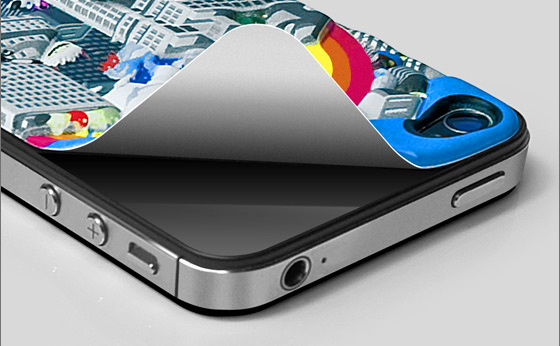 Anti-residue adhesive makes Cushi extremely easy to apply with no residue left behind after removal. The adhesive allows you to reposition Cushi to achieve a perfect fit.
How many times can you take the Cushi on and off before it looses it's stickiness? I imagine it's like those resealable Oreo packages.. The more you take it on and off, the less sticky it'll become. Should it lose it's adhesiveness, just buy another one – They're only $11.99!