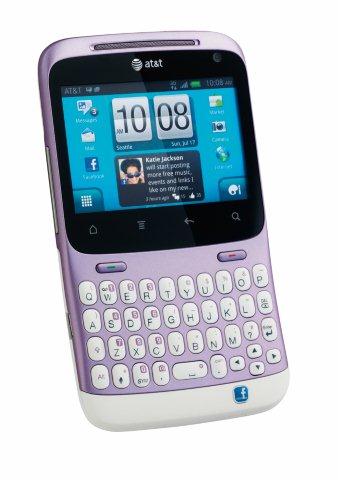 A few days ago, my wife picked up the new HTC Status. She resisted the urge for a smartphone for quite some time, making due with her trusty flip phone instead. But eventually the bug got to her, and she planned on getting the iPhone when it came out for Verizon. I convinced her that it would be better to wait until June, as most believed that there'd be a new iPhone (iPhone 4GS/5G?). So she waited. But after the earthquakes in Japan, the release date got pushed back to September/October, and her patience started wearing thin.
Next thing I know, she starts talking about getting a BlackBerry, because she likes the keypad vs. the touch-screen on most other phones. I thought getting a BB was a stupid idea, and that she should look at some of the Droid offerings out there.
A few days later, I saw the HTC Status advertised in the Best Buy circular, and showed it to her. She loved it! We found a few good reviews on YouTube (like the one below), and we decided to head over to Best Buy to check it out in person.
The HTC Status (a rebranded ChaCha) is actually a pretty slick phone, and she fell in love with the purple one. 🙂
The touch-screen is kind of small, but it's also got a full keyboard. The phone really sells itself on their Facebook integration. Couple that with a cheap price-point ($49.99), and this phone is sure to be a hit with the teenagers out there.
My one complaint with the phone is that it's only got 2GB of storage space! I have over 8GB of music on my iPhone, another 4GB of apps, along with 300+ photos. With the Status, you're really going to keep an eye on your free space, as 2GB will be gone before you know it.
All in all, this is a great starter smartphone, and I think the keyboard will be a huge selling point for many who don't like touch-screens.
Technical Specs:
Platform – Android™ 2.3 (Gingerbread) + HTC Sense™
Display – HVGA 2.6-inch touch screen with 480 x 320 resolution
Memory – 512 MB RAM, 512 MB ROM
Processor – MSM7227, 800 MHz
Battery – Rechargeable lithium-ion battery, 1250 mAh
Camera – 5 MP main camera with autofocus, VGA front-facing camera