Review: id America Cushi Band For iPhone 5
There's a huge market out there for iPhone cases, but they just don't appeal to me. What's the point of having this sleek and sexy phone if you're just going to cover it up with a bulky case? With my old iPhone 4, I simply used the Apple Bumper, and I couldn't be happier. The Bumper gave me some added grip while talking […]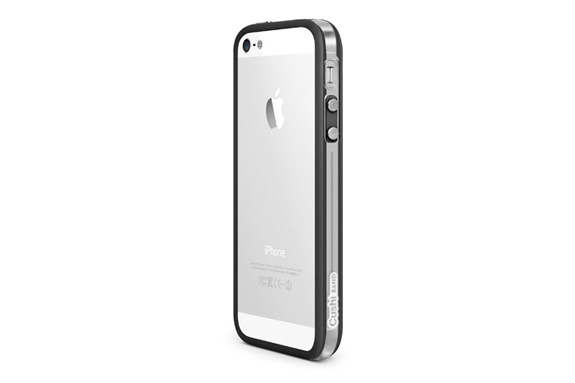 There's a huge market out there for iPhone cases, but they just don't appeal to me. What's the point of having this sleek and sexy phone if you're just going to cover it up with a bulky case? With my old iPhone 4, I simply used the Apple Bumper, and I couldn't be happier. The Bumper gave me some added grip while talking on the phone, while still showing off that glass back that let people know I was rocking the 4.
But much to my chagrin, Apple decided that they didn't need a Bumper for the iPhone 5. It was a foolish move in my opinion, but plenty of companies have stepped in with bumper cases of their own. I picked up id America's Cushi Band, which only costs $9.95!
As you can see from the picture above, the Cushi Band protects the side of your phone, and it works well enough for the price. But I was unhappy with how they handled the volume buttons. Instead of making a cut-out for the volume buttons, they put their own volume buttons on top, and the fitment leaves a lot to be desired.
After messing around with it for a few minutes, I gave up and just removed the Band from my phone. I might try and remove the metal button covers from the Band and see how that works out, if I can do so without damaging the Band itself.
The Cushi Band comes in a variety of colors, and can be purchased from idAmerica.com.