Win A PureGear PX360 WeatherProof Case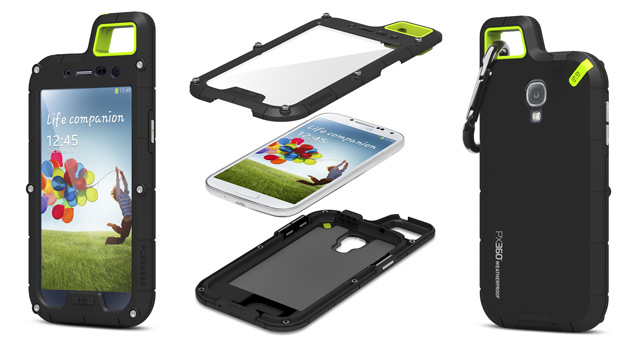 There's no question that smartphones are great, but they're also fragile. All it takes is one wrong move, and you could be looking at a cracked screen, or even worse! Thankfully, PureGear has you covered!
The PureGear PX360 Weatherproof case is designed to keep your Apple iPhone 5 or Samsung Galaxy S4 safe & sound, protecting it against the most extreme conditions with its built-in, three layer screen protection system and added case coverage.
Other cases might make similar claims, but how do they measure up to the PX360:
Weather Smart IP54 rated dust and splash proof
Military Standard 810G tested
Three Layer Screen Shield built-in for impact protection
Screw-on Case is high impact resistant
Carabiner provides added drop prevention
Hex key tool included
Want to win a PureGear PX360 WeatherProof Case ($49.99 value) of your very own? Got an iPhone 5 or Galaxy S4? Then enter the giveaway by e-mailing us and putting "I want the PureGear PX360 case, pick me!" in the body of your e-mail.
We'll pick a winner at random on July 30th at 5pm EST. Good luck!