Protect Your iPhone 5 With Acase Superleggera PRO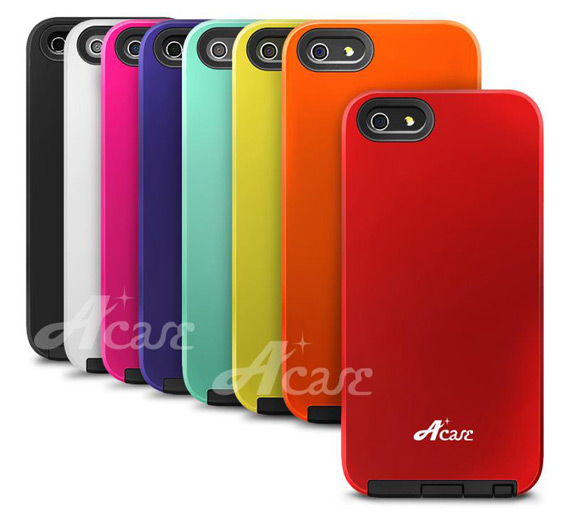 When I got the iPhone 5 last month, I began searching for the "perfect" case. And I've finally found what I was looking for with the Acase Superleggera PRO.
The Acase Superleggera Pro Dual Protective Case was a popular case for the iPhone 4/4S, and now they've got one for the iPhone 5. Easily removable with detailed cut-out design, this form-fitted case gives you an easy access to all ports. Made by silicone and polycarbonate material, the dual layer case is not only light-weight and slim, but it's also strong and protective.
While the polycarbonate anti-fingerprint cover provides you with a comfortable grip, the flexible silicone skin gently protects your iPhone 5 from getting any scratches, and the bulged fringe of the case prevents your screen from breaking if you accidently drop it on the ground.
In addition, the silicone pads cover the headphone jack and charging port, preventing dust and other debris from getting in. If you need a little more protection than the average snap-on case or slide-on case, the Acase Superleggera PRO should fit your needs nicely.
At only $19.95 from Acase directly, the Acase is a great bargain! Acase offers the case in eight vibrant colors – Black, Green, Orange, Pink, Purple, Red, White, and Yellow. All of the different colors include black silicon liners, so users get a nice two-tone look.
It's worth noting that there were some fitment issues with the first batch of iPhone 5 cases that went out (they were too loose), which is why you'll see some negative reviews on Amazon and elsewhere for this case. AETech recalled the faulty cases, and the new cases fit perfectly!