The AL13 Aluminum Bumper Compliments Your iPhone's Design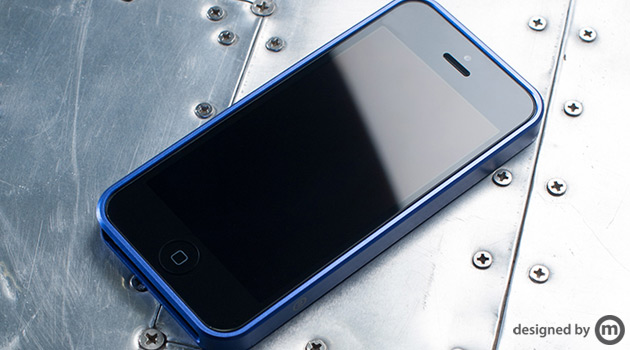 Apple didn't want to hide the iPhone 5's gorgeous anodized chassis, so they did away with the bumper when the new phone came out. But many people (like me) got used to the bumper, appreciating the extra grip and added protection it provided. There were plenty of imitators, but none offering the finesse of the original.
Until now.
Introducing the AL13 AeroSpace Aluminum Bumper, a bumper uniquely crafted with lightweight, durable aerospace grade aluminum that protects your iPhone 5 without changing its look or weighing it down.
AL13 is a slim, minimalist case with an anodized finish and chamfered edges that matches the look of your iPhone 5. The average aluminum bumper weighs 26 grams; AL13 only weighs 14 grams, preserving the lightweight feel of the iPhone 5.
AL13 works by raising your iPhone away from surfaces, protecting the edges and absorbing the shock from bumps and knocks. And a rubber lining acts as a shock absorber to minimize impact damage to your phone and also protects your iPhone when your installing AL13.
In addition, they've included a high impact, anti-scratch, anti-fingerprint and anti-glare polyurethane screen protector to help keep your screen in pristine condition.
Installation is simple with a special Simple Slide Cover that eliminates the need for screws and tools. The cover glides on and locks into place in one uncomplicated move.
The AL13 AeroSpace Aluminum Bumper is available in five colors (gunmetal, blue, slate black, silver, red), and retails for $79.99. While that might seem like a lot of money for a bumper, it's a real quality piece that's befitting of the iPhone.