Handheld Technology Just Got Sexier With These Lamborghini-Inspired Cases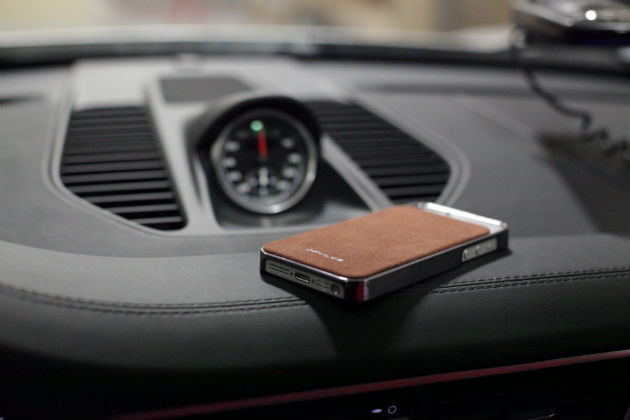 Who says phone cases have to be boring? A company called Opulus New York is applying Lamborghini's care for detail and sophistication to their new line of iPhone cases, using Alcantara neo-premium material — the same fabric used on the interiors of Lamborghinis.
These stylish cases feature smooth Alcantara material, which is soft to the touch, breathable, durable, and fade resistant. As part of the company's Excecutive line of iPhone 5/5s cases, the products are clean-cut and feel wonderful, making your Apple technology look classy and at home in the fanciest of settings.
I've long been a fan of Alcantara, so when I heard there was a case made with this luxurious material, I just had to check it out for myself. And let me tell you, I was beyond impressed. The case gives the phone a very luxury look, and the metallic chrome edge offers a nice contrast. It's comfortable to the touch, while offering some much-needed grip so you don't your phone (again).
If Alcantara isn't your thing, they also offer a Genuine Premium Leather case with pronounced pebble grain, that's waterproof, breathable, and offers high durability while still giving you a soft feeling to the touch.
Regardless of which case you choose, you're sure to turn heads the next time you pull out your phone. Not a bad deal at all, especially for the low price of just $49.95.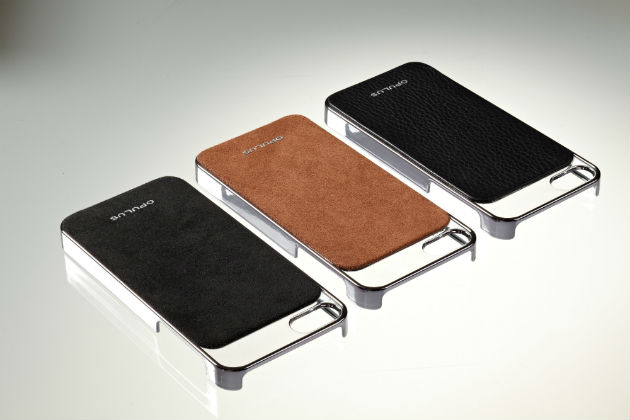 Visit Opulus New York to order your Excecutive iPhone case today!