3 Cool Detachable Lenses for iPhone Photo Buffs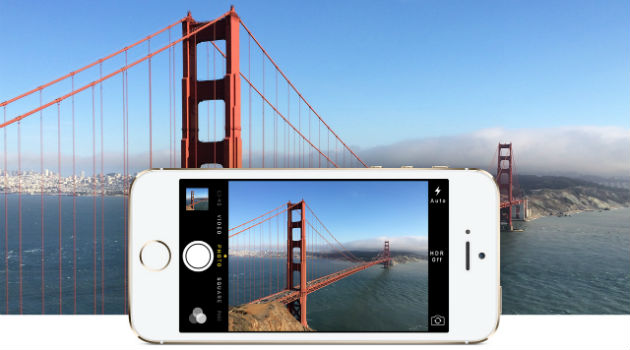 There are some pretty cool smartphones available that bring a bit of science fiction into everyday lives, but the iPhone still remains king of them all. Apple's fourth quarter report for 2013 attests to as much, confirming the sale of 51 million iPhones in just the last three months of the year.
For "Apple Heads" who also happen to be photography buffs, a number of detachable lenses have been developed for iPhones, as if all of the nifty picture-making apps weren't enough. Most are made to work with iPhone 4 or newer versions, so your first step may be upgrading your smartphone. These specialty lenses enhance the effects and quality of pics you snap with your device's eight megapixel camera. Some are designed to make your amateur pictures look professional while others are intended for serious use. No matter where your phone photography aspirations lie, there's a detachable iPhone lens for everyone.
Color Yourself Creative
Even if you're not a toy camera enthusiast, you'll still appreciate the capabilities that the Holga iPhone Lens Filter Kit brings to your smartphone. According to Mac Life, this snap-on case features a kaleidoscope wheel of multi-split lens filters; red, yellow, green and blue filters; and a 60 mm macro lens. Sure, there are apps that can manipulate any digital picture to get the same effects the Holga kit creates, but why spend time editing existing images when you can create as you go? Be warned that the case covers the flash on your iPhone's camera, so pictures with low lighting probably aren't an option. But at just under $25, the Holga kit is a fun accessory for your iPhone.
Go Panoramic
For those with epic cinematography ambitions but a home-movie budget, the GoPano is the iPhone lens for your wish list. At $79.95, it's a very affordable panoramic lens for your iPhone. No, it doesn't work with your iPhone's integral camera app, but the GoPano application is free when you register your lens. Once that's downloaded and done, you'll soon be recording videos in 360 degrees, which you can save to the camera roll on your iPhone, sync and share to iTunes or upload to the GoPano website. The result is a video that you can pan through—yes, the full 360 degrees—at will. There's no snap, rotate, snap, rotate with the GoPano. Just touch "record video" and you're off. This isn't the lens for recording your extreme adventures, though. The Gadgeteer reports that the GoPano lens attaches to the snap-on case using friction, so it wouldn't take much to knock it off if bumped.
Retro Lens Dial
Retro is in, and for iPhone photographers that means a vintage lens dial for your 21st century camera phone. Just like cameras from back in the day, the iPhone Lens Dial has three lenses on one little snap-on wheel that allow you to choose between, wide-angle, fish-eye and telephoto lenses. This accessory turns your handy smartphone into a professional-grade camera, even giving you precision positioning capabilities with two holes for a tripod-mount—one each on the side and bottom. According to Gizmag, the Lens Dial is on the spendier end of the spectrum at $249, but that's a reasonable price for those who are serious enough photographers to have a use for all three lenses and a tripod.