This Rugged iPhone 5 Case Doubles As A Bottle Opener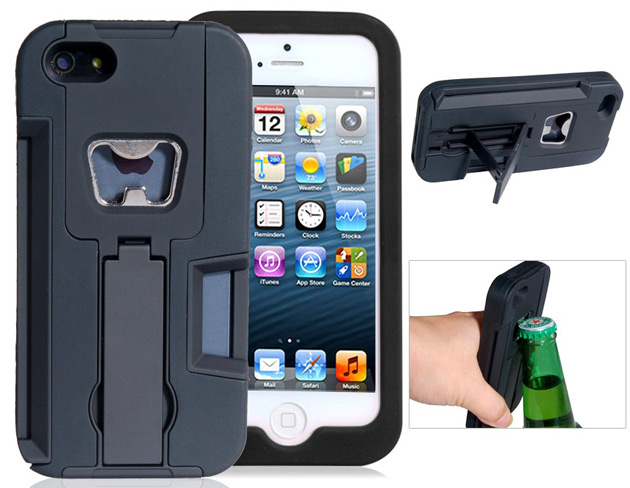 The folks at EZ Buys Direct recently sent us their Rugged Bottle Opener case for the iPhone 5 to try out, since they know how much we like to drink. It's the perfect case to compliment my Reef Fanning Sandals, which has a bottle opener built into the bottom of the sole!
This sucker is the Swiss Army Knife of iPhone cases, featuring a bottle opener, a tilt stand for viewing photos or videos, and it's made out of extra rugged material to ensure your iPhone remains safe and sound. Rugged yet versatile, the case is made out of durable soft gel silicon, which provides a high level of scratch and shock resistance ensuring your phone remains protected at all times. Designed to provide a snug and secure fit for your phone while keeping dirt and dust off, the open face design is practical as it allows you to easily access all essential buttons, audio and charging ports.
The case is pretty awesome, and it's sure to gets lots of attention from others. The best part? It's only $9.00!
So what are you waiting for? Order your case today!