Hitcase Pro Review: Updated
Update: We have been using the case for several weeks, now and wanted to report on the long term durability. The case is still sealing tight and we have had no major issues. Look for a video montage of some of the many things we have done with the Hitcase Pro to arrive soon.
Let's face it, your iPhone is fragile. Its main component is glass, and let's not even get started about getting that thing wet. Now sure, there are lots of companies that are making literally millions of cases every day, but how many of them actually work? One of the biggest names in high-end iPhone protection is LifeProof. While that case is rated to protect your fancy Apple device from drops, dust and even the wet stuff up to a depth of six feet, there is a new player in town called Hitcase, and they claim to make cases that far exceed anything you have ever seen.
Well as I can personally attest, those numbers aren't very solid, and I have seen a very wet iPhone be pulled from a very wet LifeProof case after a quick dip in a small puddle. Considering my experience, I was more than a little skeptical when I got word about the Hitcase, but I decided to give this thing a shot. A few emails later, and I had a shiny new Hitcase Pro sitting on my desk.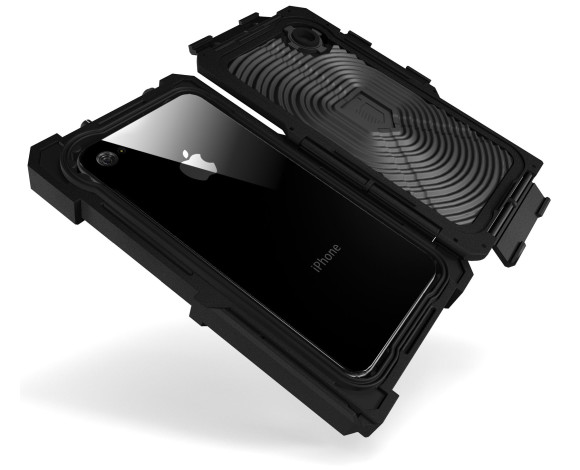 This case claims to withstand any amount of dust and wind I can throw at it, as well as being waterproof at depths up to 30 feet. To top it all off, it comes with a special mount. This case essentially is designed to turn your phone into a GoPro action camera. As an avid SCUBA diver and driving enthusiast, I decided I was going to destroy this case, despite its many claims.
What happened next was more than surprising. Multiple trips into the pool, followed by just as many trips to… ummm… a speed that is legal in certain countries, and my iPhone was still perfectly functional. Plus thanks to the wide angle lens of the Hitcase Pro, I caught some great footage as well. Of course any audio on that video is essentially useless, but the wide angle lens gave us crisp video with very little distortion. If you were looking at a GoPro, but are worried about the price or battery life, the Hitcase Pro may be another option for you.
There are some downsides to the Hitcase though; primarily it's a size issue. This thing is as tough as a brick, primarily because it is also the size of one. It adds nearly one inch to the length and the width of the device. It is also a pain to use your phone. To make the phone as waterproof as it is, there are essentially no external access points. That means removing your phone from the case to dock or charge the device. It does have a removable plug for headphone access, but with our tendency to get wet, we didn't want to risk loosening that port. So the case essentially makes your case bulletproof, but it is too big to carry around, and you have to take the case off to do anything. It sounds a bit arduous, but thankfully the case is easy to open. There are three large clips that keep the case closed, one on the top, the bottom and the right edge. Just pop the three open, and your phone comes right out.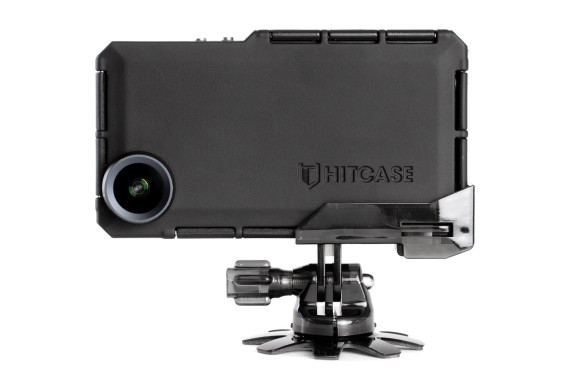 Of course this extreme protection doesn't come cheap, MSRP is $120. That is a lot to ask for a case, especially when it is more than half what many users likely paid for their device. But when you factor in that it gives you a $200+ action camera, plus keeps your phone uber-safe, you could argue the financial end of it. The price does include some nice accessories to help soften the blow. We received a special rounded sticky mount that is perfect for a helmet, and it also came with a threaded mount that is perfect for tripod use.
We were not sure what to think of the Hitcase Pro. On one hand, it has saved us from a ruined phone on more than one occasion, and the extra action-cam has been nice to have. The other side of that coin is that it is bulky and makes the phone hard to use. If you need to absolute best protection money can buy, Hitcase is your new jam, but if you need something a little more user (and pocket) friendly, you may need to look elsewhere.
Pros: It provides unparalleled protection, great included accessories and wide-angle lens.
Cons: Large and very expensive. A very small subset of users need this.
Overall: 7/10