Review: Musubo Retro Case for iPhone 5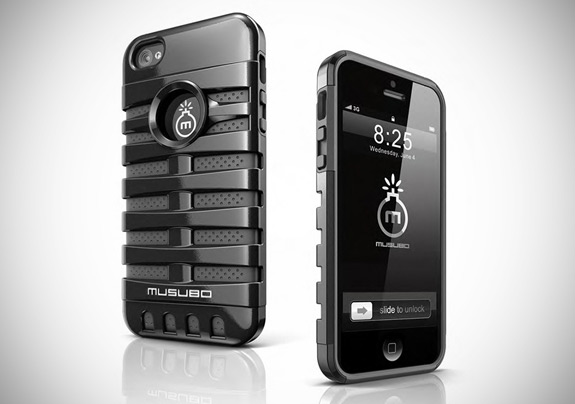 Musubo recently send over their new Retro iPhone 5 case for us to check out. Designed to look like an old-fashioned microphone, this sleek yet rugged case provides the protection you crave with a style that's definitely unique.
A true design original, this retro chic case showcases your passion for music while providing dual layer protection with a strong polycarbonate shell and soft silicon cushioned interior. If offers a precision fit for the iPhone, while enhancing your grip on the device and allowing access to all buttons and ports.
This case also has another trick up it's sleeve, as it includes a folding video stand for on-the-go entertainment. If you've ever tried watching a movie on your iPhone, you know how much it sucks holding your phone for long periods of time. The included stand lets you position your phone (either horizontally or vertically) so you can enjoy some hands-free entertainment.
If I had one complaint, it's that the case adds considerable bulk to the phone, making the iPhone 5 look and feel more like a 3GS. At the end of the day, you've got to decide what's more important to you – Style or function.
The Musubo Retro case for iPhone 5 comes in five colors: Black, Red, Blue, Silver and White. It retails for $34.99, and it's currently available for purchase.