Codemasters' DiRT Rally Is Now Available On Steam Early Access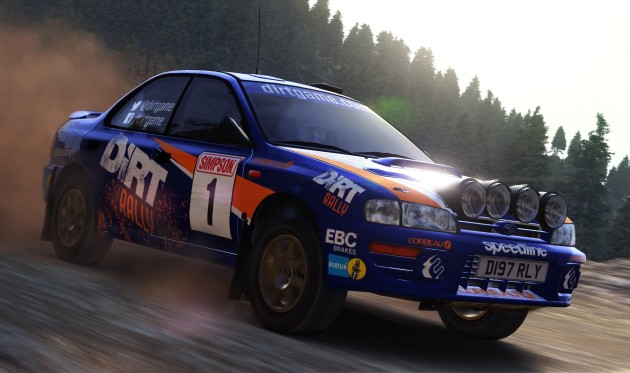 And… There goes my productivity!
Codemasters today invites gamers to join it on the road toward the future of the DiRT series with the release of DiRT Rally on Steam Early Access. Launching initially with 17 classic and current cars and 36 challenging stages spread across 3 very different real-world environments, the team will be adding regular free updates featuring more vehicles, locations and game modes as they build a new, exciting breed of focused and challenging off-road racing.
Globally renowned for delivering realistic, yet fun, driving games, Codemasters is once more bringing its talent and experience to the world of rallying. With DiRT Rally, the team wanted to take off-road racing to a new level of realism, so it tore up its previous pace notes and completely rebuilt the physical simulation and driving models to truly capture the feeling of each individual car as it hurtles along a variety of surfaces in different conditions.
Codemasters has captured the essence of what makes rally unique – that sense of trying to remain in control of your emotions, as you hurtle along dangerous, undulating roads at breakneck speed, aiming to squeeze everything out of your car whilst knowing that one crash could irreparably harm your stage time. It's the ultimate test of a driver's skill, and it's the ultimate in high-risk, high-reward gameplay.
For players joining DiRT Rally in Early Access and the road ahead, the team wants their feedback, as their feedback will help shape the evolution of the experience. They'll be helping to test theories and providing vital data that will help to refine DiRT Rally.
From the outset, players purchasing DiRT Rally on Steam Early Access will get access to the following: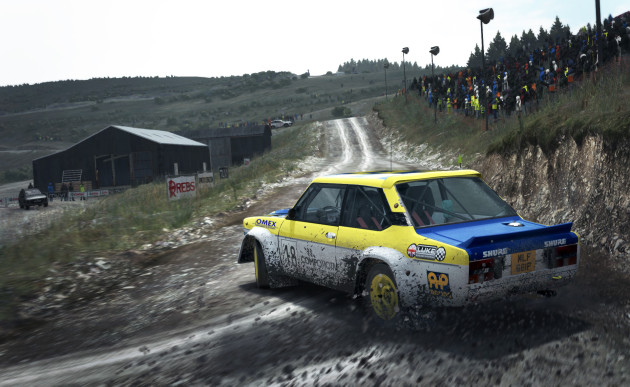 17 CARS OVER 6 NEW AND CLASSIC CLASSES – Including BMW M3 Evo; Audi Quattro S1; Lancia Delta HF Integrale and Subaru Impreza
DIVERSE LOCALES – 36 challenging stages set across Hafren, Wales; Monte Carlo, Monaco and Argolis, Greece
TEAM MANAGEMENT – Hire up to four engineering staff to work on your car between stages
RALLY ASYNC – Daily, weekly and month-long challenges against fellow players from around the world without the need to be online at the same time
RALLY SEASONS – Compete in a succession of events with the aim of gaining promotion to the next rung on the driving ladder
CUSTOM RALLY EVENTS – Take any car on any track and configure and compete in single or multi-stage events against the AI's times
UPGRADES – Unlock the full potential of your car with meaningful improvements to its handling and performance
TUNING – Tweak your car set-up based on car, track and weather conditions to best suit your racing style
PHYSICS-BASED ASSISTS – DiRT Rally allows players to experience cars in their purest form. It also offers a selection of real world assists similar to those seen in race and road vehicles as traction control and ABS
DAMAGE & REPAIRS – Wear and tear is faithfully recreated with a comprehensive and realistic damage model. Damage can be repaired by hiring Engineers to work in the team's Service Area between stages but with a finite amount of time available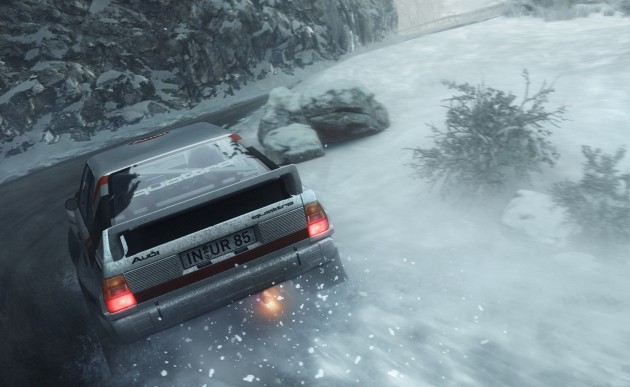 DiRT Rally is available now on Steam Early Access for $34.99. Just don't blame me if your productivity goes right out the window. 🙂