Your Guide To Cooking A Delicious Meal That's Sure To Please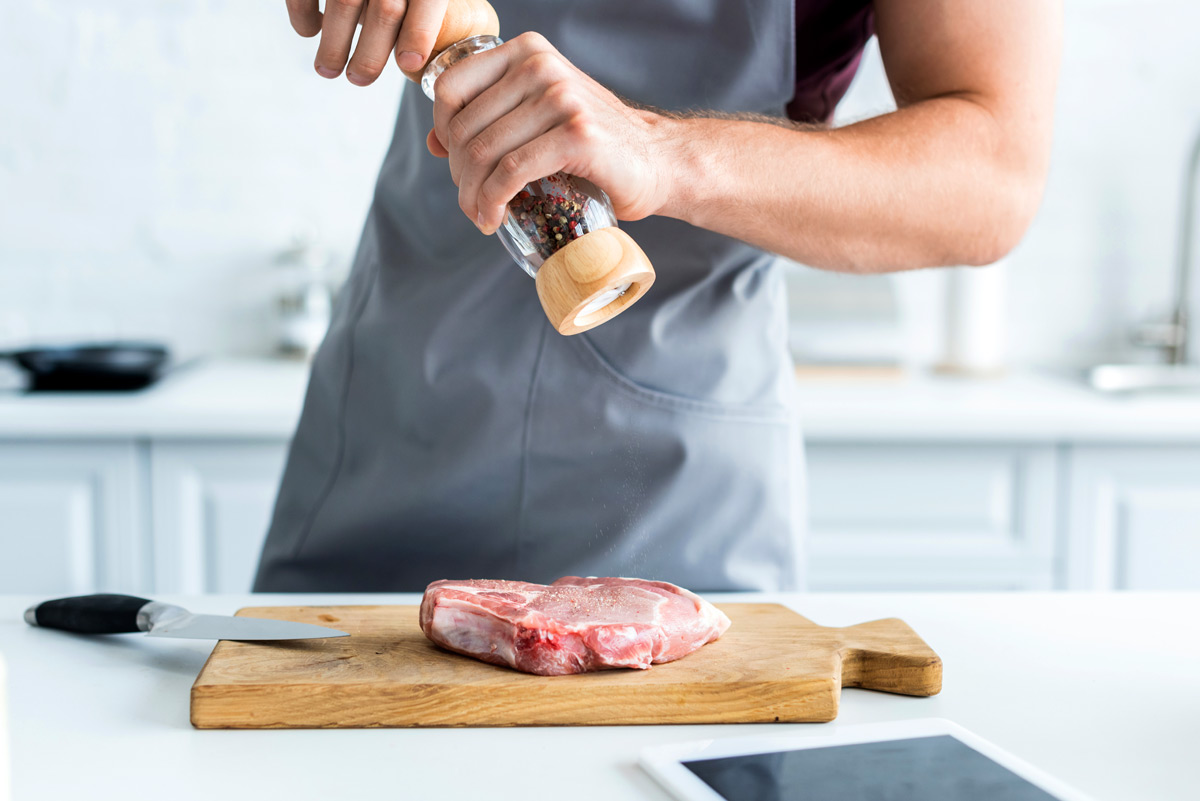 Who doesn't want to enjoy a delicious home-cooked meal? Sure, we all do, but cooking can be intimidating if you don't know what you're doing. Luckily, we've got you covered, showing you some of the best scrumptious meal recipes that are easy to make. So what do you say, are you ready to don your apron and fire up the stove? Then keep reading and get ready to to cook a delicious meal that's sure to please.
Recipe for Beef Bourguignon
If you like French food, this recipe is for you. Beef Bourguignon is not complicated to cook as long as you have the right ingredients and the right cooking equipment. Speaking of the right cooking equipment, you will need a pressure cooker. Don't worry, if you do not know which pressure cooker to use, your cooking guide pick will help you pick the right pressure cooker.
Once you have the pressure cooker ready, it's time to begin cooking!
Ingredients
2 1/2 pounds chuck beef, cut into 1-inch cubes
1 marrow bone, cut into 2-inch slices
3 stalks of thinly-sliced celery
3 medium-sized carrots, sliced thinly
2 medium yellow onions, sliced thinly
2 cloves of garlic, chopped finely
2 teaspoons of mixed dried herbs (rosemary, thyme, oregano, basil, etc)
500ml of a good dry red wine
1 pound of fresh brown mushrooms, thickly sliced
Fine sea salt
Freshly ground black pepper
Cooking Instructions:
Step 1: At the bottom of your pressure cooker, put your marrow bone, beef, celery, garlic, carrots, herbs, onion, bay leaf, and 2 teaspoons of salt.
Step 2: Pour in the wine.
Step 3: Secure your pressure cooker's lid and place the cooker over medium-high heat. Bring the cooker to pressure. Maintain the pressure by lowering the heat to medium-low. Cook for approximately 45-minutes to an hour. The cooking time will depend on the pressure level.
Step 4: Remove the pressure cooker from the heat and put it in the sink. Run fresh water over the pressure cookers lid. This is so that you can release the pressure before opening the lid.
Points To Note:
Add your sliced mushrooms and simmer for approximately 5 more minutes. Make sure the mushrooms are just cooked through.
Check whether adjustment of the seasoning is necessary by tasting.
After serving, you can sprinkle with freshly ground pepper and fresh herbs.
Serve With:
Strong mustard
Crusty bread
Fresh parsley
Steamed new potatoes
Cooking Good Meals Shouldn't Be Hard
You deserve a delcious meal. While you may assume that making such a meal is tough, it isn't. As long as you have the right equipment and ingredients, you should be able to prepare a tasty meal in a short amount of time. This article shows you how to cook a perfect French delicacy in about an hour. As you can see, the ingredients are easy to come by, and the instructions are not hard to follow. So what are you waiting for, embrace the magic of cooking and get ready to enjoy some yummy home-cooked meals.
Bon appetite!