This Weekend, Treat Your Girl To Knob Creek Bourbon Glazed Salmon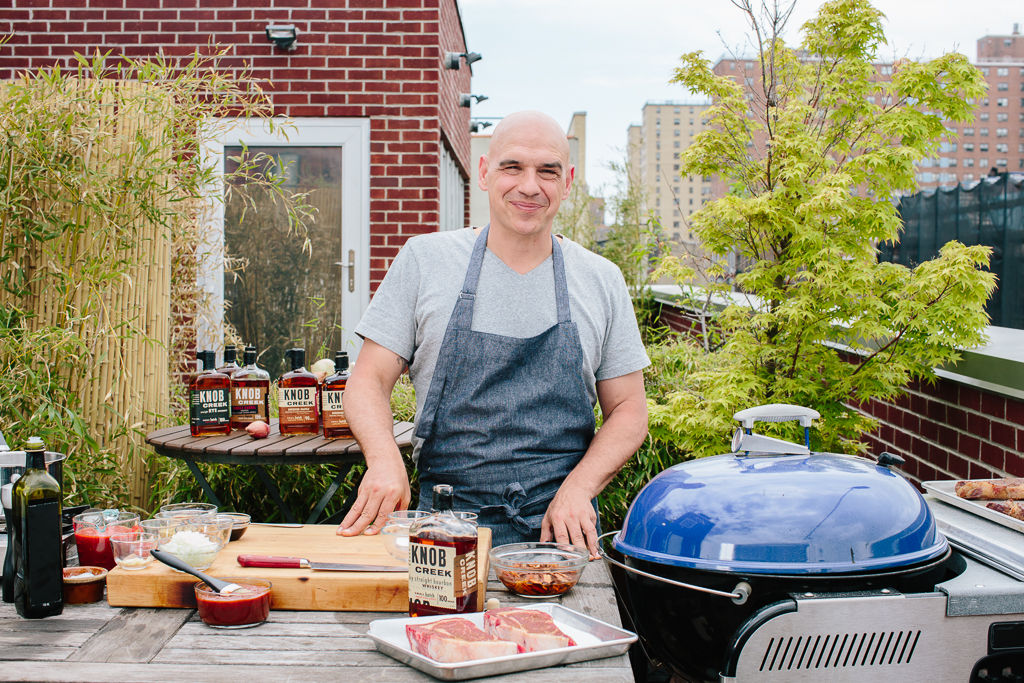 The weather looks great this weekend, so why not fire up the grill and cook a romantic meal for your woman? What's that, you don't know how to cook? Not to worry, as celebrity Chef Michael Symon has developed a quick and easy bourbon glazed salmon recipe that you can grill in no time! The glaze features the big, full flavor of Knob Creek Smoked Maple Bourbon which provides the perfect amount of sweetness needed to compliment the smoke of the grill – sure to be a crowd pleaser!
Watch as he shows you how to make this dish:

And here's the step-by-step instructions to make this dish:
Grilled Side of Salmon with Knob Creek Smoked Maple Bourbon Glaze
Recipe Serves 4 – 6
Ingredients:
1 Side of Salmon
Olive Oil
Kosher Salt
Freshly Ground Black Pepper
Preparation:
Pre-heat your grill to medium/high heat. Make sure the grates are cleaned and well oiled.
While the grill is heating, drizzle a baking sheet with olive oil and lay your salmon, skin side down.
Gently make long, shallow cuts into the flesh of the salmon, no more than 1 cm deep.
Season with a good amount of kosher salt and freshly ground black pepper and brush on a generous amount of Knob Creek Smoked Maple Bourbon Glaze.
When the grill is hot, gently lay the salmon on top of a sheet of tin foil.
Put the lid down and cook for 15-20 minutes, or until the skin is crisp.
Brush on more of the Knob Creek® Smoked Maple Bourbon Glaze before removing from grill.
Knob Creek Smoked Maple Bourbon Glaze
Ingredients:
¼ Cup Brown Sugar
¼ Cup Knob Creek Smoked Maple Bourbon
2 Tablespoons Honey
1/3 Cup of Dijon Mustard
Kosher Salt
Preparation:
Combine the brown sugar and Knob Creek Smoked Maple Bourbon in a saucepot.
Cook over low heat until the brown sugar melts.
Whisk in the honey and the mustard with a pinch of salt and remove from heat.
Divide the sauce into two separate bowls and set aside.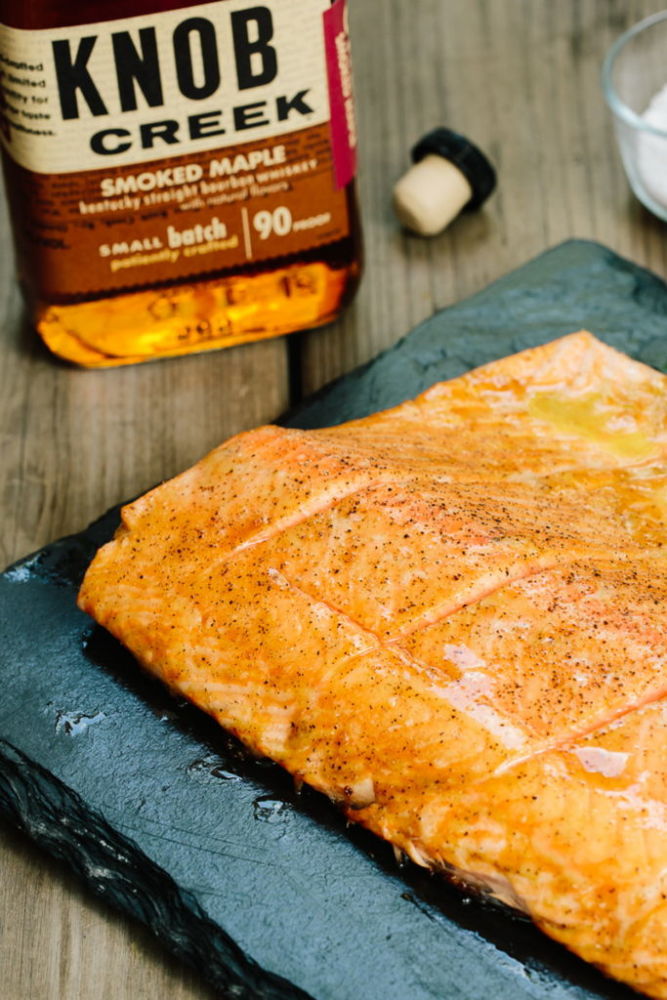 Bon apetite!