Broil King's Recipe For A Mouth-Watering Steak Marinade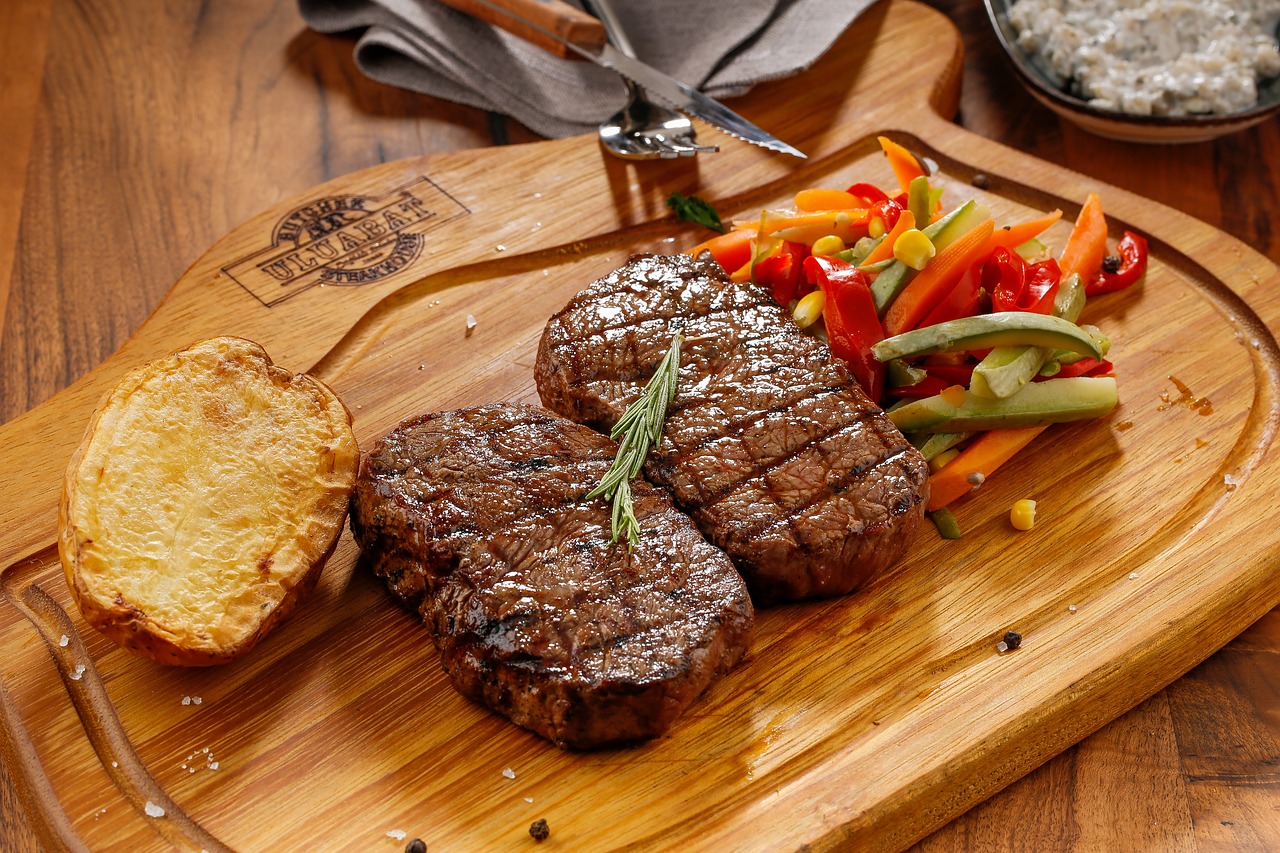 To celebrate Father's Day, hhgregg is partnering with Broil King all month long. Every Friday in June, the hhgregg blog will provide a mouth-watering FoodieFriday recipe from Broil King, along with some helpful cooking tips from the Broil King experts.
Keep reading to learn how to whip up the perfect steak marinade – and don't forget to follow the advice from the grill masters at Broil King for delicious results. We smell a summer cookout on the horizon!
Ingredients:
4 Steaks (preferably New York Strip), 1″ thick
2 Garlic Cloves, minced or pressed
2 Tbsp Worcestershire Sauce
2 Tbsp Balsamic Vinegar
Freshly Ground Pepper
2 tsp Dijon Mustard
2 Tbsp Soy Sauce
2 Tbsp Olive Oil
Preparation:
Trim excess fat from the steaks. In a heavy, resealable plastic bag, combine the remaining ingredients.
Marinate the steaks for 1 hour at room temperature or up to 24 hours in the refrigerator. If refrigerating, bring steaks close to room temperature 1 hour before grilling for more even cooking.
Preheat the barbecue on high. Brush grids with olive oil. Grill steak on both sides to desired doneness.
Broil King Expert Tips:
To make sure you have the best grilling technique, check out Broil King's how-to video
Marinate meats in a non-metal shallow bowl or in a sturdy, resealable plastic bag. Never re-use marinades.
Let cooked meats rest between one quarter and one third of the total cooking time before serving (5 minutes for steaks, chops, and other individual portions, up to 30 minutes for chickens, turkeys and roasts).
For even more tips from Broil King, check out their Broil King Guest Pinterest Board!
And if your steaks didn't turn out as planned, don't sweat it. hhgregg is having a #GrillFail photo competition from June 5–14 to celebrate your grilling blunders (the winner of the best #GrillFail will win an hhgregg gift card!), so post your photo with #GrillFail on Instagram, Twitter or their Facebook page, and who knows, you might just come out a winner after all!