Many of the great men of our time have had man caves – Teddy Roosevelt's hunting room, Thomas Edison's library and Mark Twain's writing hut. These mantuaries shouldn't be frowned upon as some immature idea, rather they should be celebrated as a right of passage for boys to become men. UFC personifies manliness and a man cave should accompany any MMA fan. If you're thinking about creating a UFC man cave, don't get TKO'd by procrastination — make a plan and come out swinging.
Are You Not Entertained?
A massive television and surround sound system should be your first priority. After all, you don't want to just sit around talking to each other, right? Don't cut corners when buying a TV. A memorable entertainment center will outlast any drunken escapade. A Smart TV comes with Netflix and YouTube so you can kill time waiting for the fight to start. If you're hosting a group, don't settle for anything less than 50″. Cheapskates never win. Find a quality sound bar if you have limited space or a Wireless HiFi system if you need sound flowing through a large room.
A next-gen system is imperative for your MMAn cave. You'll have to wait until December for EA's UFC game release but there are plenty of next-gen titles available to keep your buddies entertained.
Think like a Man, Design like a Woman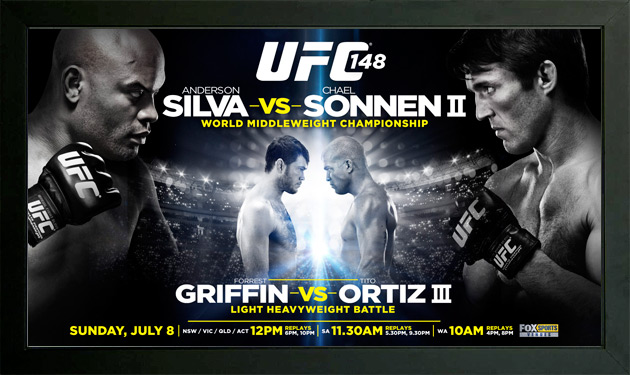 No man is giddy for decorations, but a bland man cave is just a living room. Get things started with a fighter Fathead. A flying knee from GSP or a Ronda Rousey pose will set the theme. Save some bucks in this stage of the cave making. Collect UFC promo posters from bars after the event is over. These will just be trash otherwise and should be in good condition, unless they were nestled next to the urinal. You can also find posters for a few dollars online. Get the wife involved at this stage and agree on a set of drapes that will keep the glare off the TV. Making her feel involved will ease her mind during your man cave excavation.
Awesome Octagons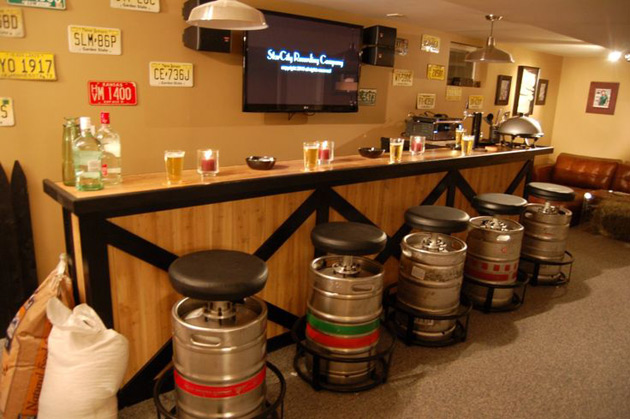 Saving money during this phase will free up cash for the important stuff — the bar. You were planning on having a bar, right? Because a man cave without a bar is like UFC without an octagon. Incorporate the UFC staple of octagons into your bar setup. Make a half octagon bar with padded edges or an octagon-shaped coffee table. Get UFC mugs and stools if you're seeking legitimacy. Invest in another TV for the bar area. Missing the action while grabbing a beer is sin. For those who want to emulate Jon Jones when they drink, a mock cage is an effective use of man space. Make sure you have the area secured and consider head gear so you don't have to watch the fight from the hospital.