'Frank Shamrock: Bound by Blood' Preview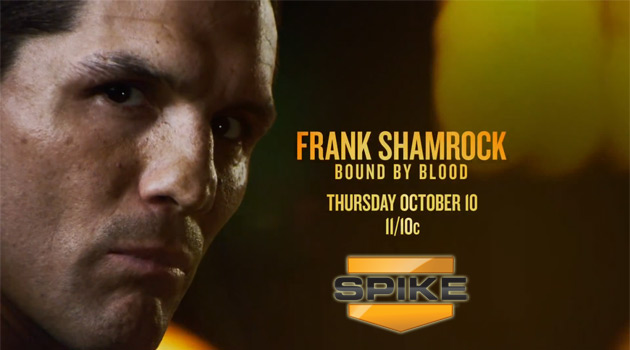 Check out this trailer for Frank Shamrock: Bound By Blood, an upcoming Spike TV Special that delves into the life of one the true legends in mixed martial arts, Frank Shamrock.
This powerful documentary takes viewers on an unforgettable journey into Frank's tumultuous past from his remarkable fighting career to his turbulent personal life including delving into issues of alcoholism, domestic violence, and a damaged relationship with his brother Ken.
Don't miss Frank Shamrock: Bound by Blood this Thursday, October 10th at 11/10c on Spike.