DAVIDOFF Launches Cool Water Night Dive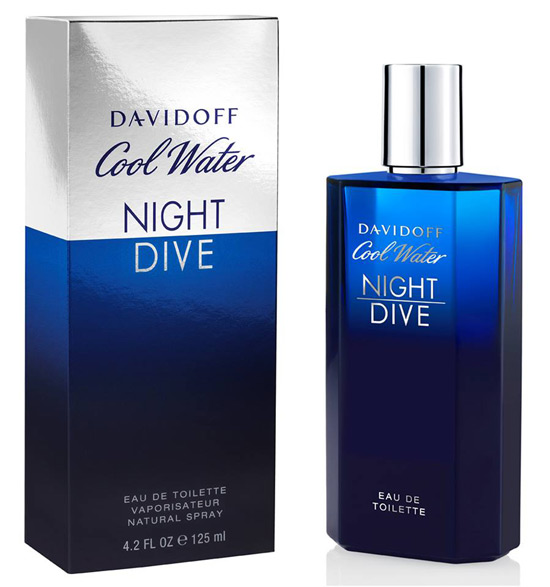 For over 20 years, DAVIDOFF Cool Water's unique blend of freshness and strength has epitomized the union of man and the ocean. Now the iconic brand is ready to set a new milestone by introducing their brand new fragrance, DAVIDOFF Cool Water Night Dive. Night Dive remains faithful to its core values, masculinity and authenticity, while adding a nocturnal intensity suffused with raw elemental magnetism.
As day gives way to night, sensations become more acute. Nightlife is a matter of instinct and the DAVIDOFF Cool Water Night Dive man is fully conscious that he is a force of nature. In sync with the elements, he dares to follow his intuition, to trust his own power. This heightened form of awareness makes him stronger and bestows upon him an irresistible power of fascination, the attraction of cool. Such a man deserves a unique fragrance.
DAVIDOFF Cool Water Night Dive was designed by Jean-Christophe Hérault, pupil of master perfumer Pierre Bourdon who created DAVIDOFF Cool Water 25 years ago. A tribute to this magnum opus, DAVIDOFF Cool Water Night Dive offers a brand new take on freshness, more sensual and addictive than ever.
TOP: White Minth, Oceanic Accord, Lentisk
MID: Clary Sage, Black Pepper, Blond tobacco
DRY: Amber, Casherman, Softe Suede
So what's my verdict on this new fragrance? Personally, I think they knocked it out of the park! I have been a Cool Water user for nearly 20 years now, and while I've tried different colognes over the years, I keep coming back to Cool Water. Cool Water Night Dive is the next evolution of this iconic scent, and it's one that's sure to get you noticed by the ladies when you're out. So for that, I give it a 5 out of 5!
It's available exclusively at Macy's, with a retail price of $70 for a 125ml bottle.