Deliver Perfectly Cooked Meats With The INKBIRD IBT-26S 5G WIFI Thermometer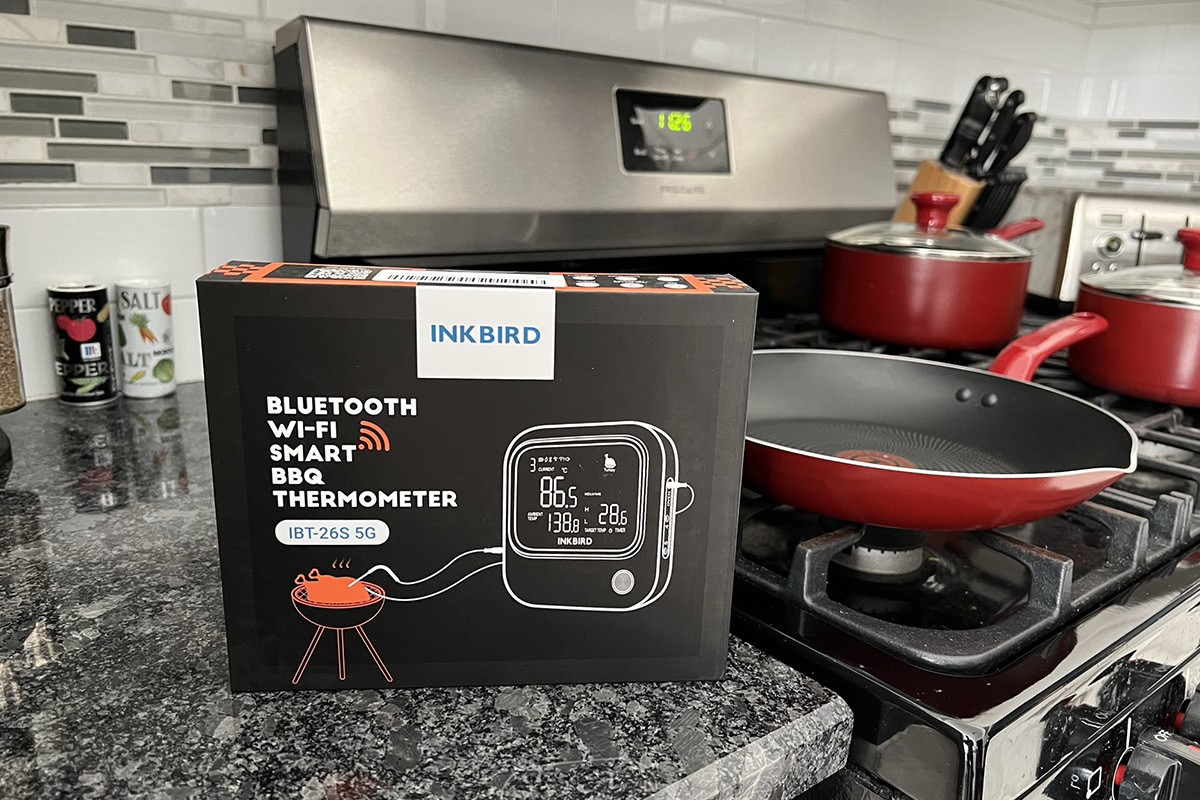 Let's face it, hosting a backyard BBQ for friends and family is not easy, trying to make sure that the burgers, steaks, chicken and other meats are all cooked perfectly so you don't serve up food that's too well-done.. or worse yet, undercooked! It's easy to lose track of what's been cooking for how long when you're distracted by conversations and such.
As you know, grilling the perfect steak is all about getting that internal temperature just right. Leave that steak on the grill for too long, and you can say goodbye to that perfectly juicy steak (medium rare for me), instead stuck with an overcooked piece of leather (well-done or worse). Sorry, but that's a meat crime no one should have to endure.
Sure, you can do something like the finger test to check the doneness of steak, but that is not exactly an accurate measure, nor does it work for chicken, pork, or other types of meats. Plus, people might not appreciate having your finger all over their food. Thankfully, technology has come up with a better solution.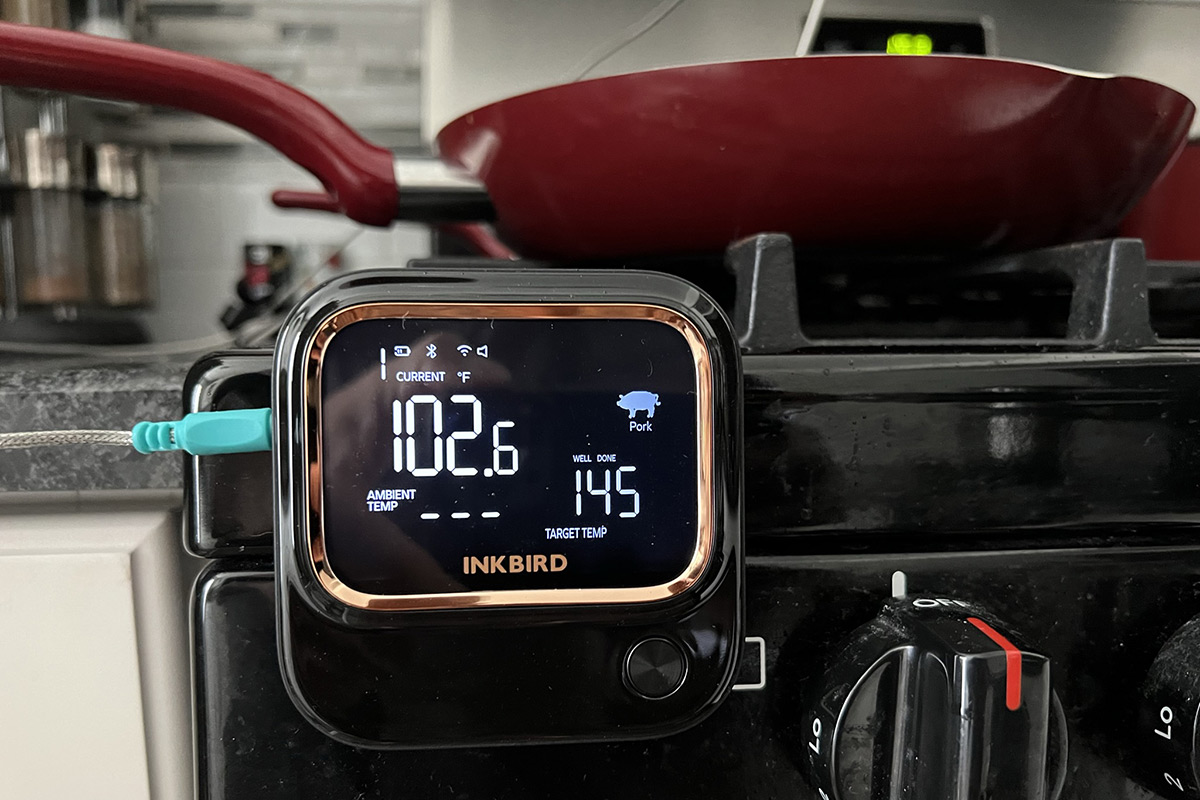 The INKBIRD IBT-26S 5G WIFI & Bluetooth Meat Thermometer is a professional-grade smart thermometer that allows you to monitor the temperature of your meats on your phone from anywhere in your home, utilizing either 5GHz WiFi or Bluetooth 5.1, ensuring that all of your meats are cooked to the exact temperatures you want.
Here's a list of common meat serving temperatures:
Steak: 145°F

Rare – 125-130°F
Medium Rare – 130-140°F
Medium – 140-150°F
Medium Well – 150-160°F
Well Done – 160°F+

Chicken: 165°F
Turkey: 165°F
Pork: 145°F
Fish: 145°F
Burgers: 160°F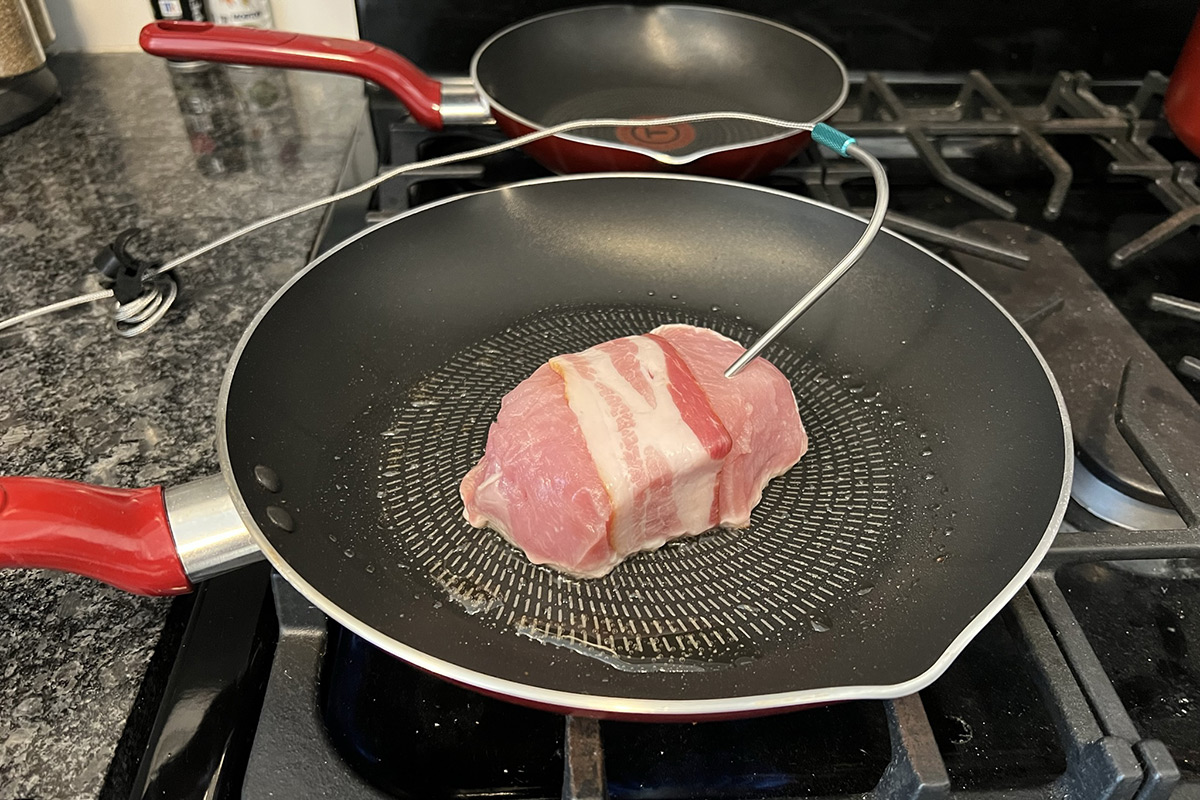 What's great about the INKBIRD IBT-26S is that you can monitor the temperature of up to 4 meats at once, as it comes with 4 probes. It's great for instances where you might want a rare steak, your wife wants BBQ chicken, while your kids want burgers. Simply tell the app which meats should be what temperature, and it'll keep an eye on things, alerting you when it's time to take each of them off the grill. No fuss, no muss.
You don't need to worry about keeping track of what safe temperatures are for different types of meats either, as the app comes with 29 USDA meat presets. It's a pretty handy feature, as I was recently cooking bacon wrapped pork loin chops (yum!), and I didn't have to go hunting for what temperature to cook it to, it was laid out right there in the app for me.
As the name suggests, the INKBIRD IBT-26S 5G WIFI & Bluetooth thermometer supports both 5GHz WiFi and Bluetooth 5.1 for more practical, convenient and stable connections. No longer do you have to worry about walking too far away from your grill and losing the connection or dealing with 2.4GHz interference. But it's also a total game-changer for those cooking low 'n slow. With this, you can monitor temps remotely, like if you're at work while you have a pork butt on the pit all day long. It's a feature that definitely sets the IBT-26S apart from the rest.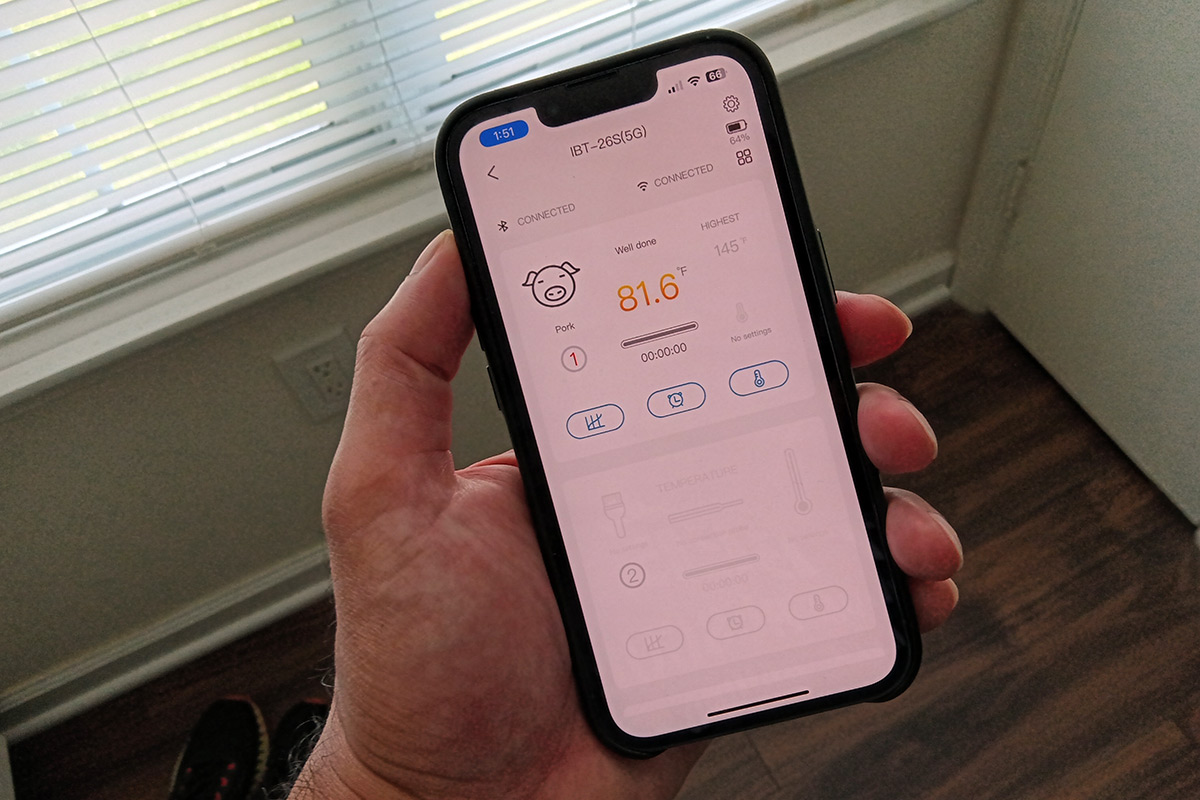 Unlike a previous smart thermometer I had, this one doesn't solely rely on the app either. The device itself has a large LCD screen that displays the meat probe readings, ambient/oven temp, the setting temp, high/low temp alarms, and more. It's also magnetic, so you can stick it right to your grill or stove, with no worries about it getting knocked over. And you have got plenty of juice, as the built-in battery lasts about 40 hours on a full charge.
Lastly, there's a calibration feature that I haven't seen offered on other meat thermometers. As you might imagine, it's very important to make sure that the temperature probes are reading accurately. Simply test them in boiling water and ice water and then adjust them as necessary in the app. Mine was right on the money, and no adjustments were necessary.
Overall, there's a lot to like about the INKBIRD IBT-26S, with features like 5GHz WiFi, 4 color coded probes, and a comprehensive app helping it to stand apart from the pack. And it's a steal at just $89.99, a small price to pay to ensure that your food is perfectly cooked every time! So if you're ready to take your grilling game to the next level, click here to purchase the INKBIRD IBT-26S 5G WIFI & Bluetooth meat thermometer.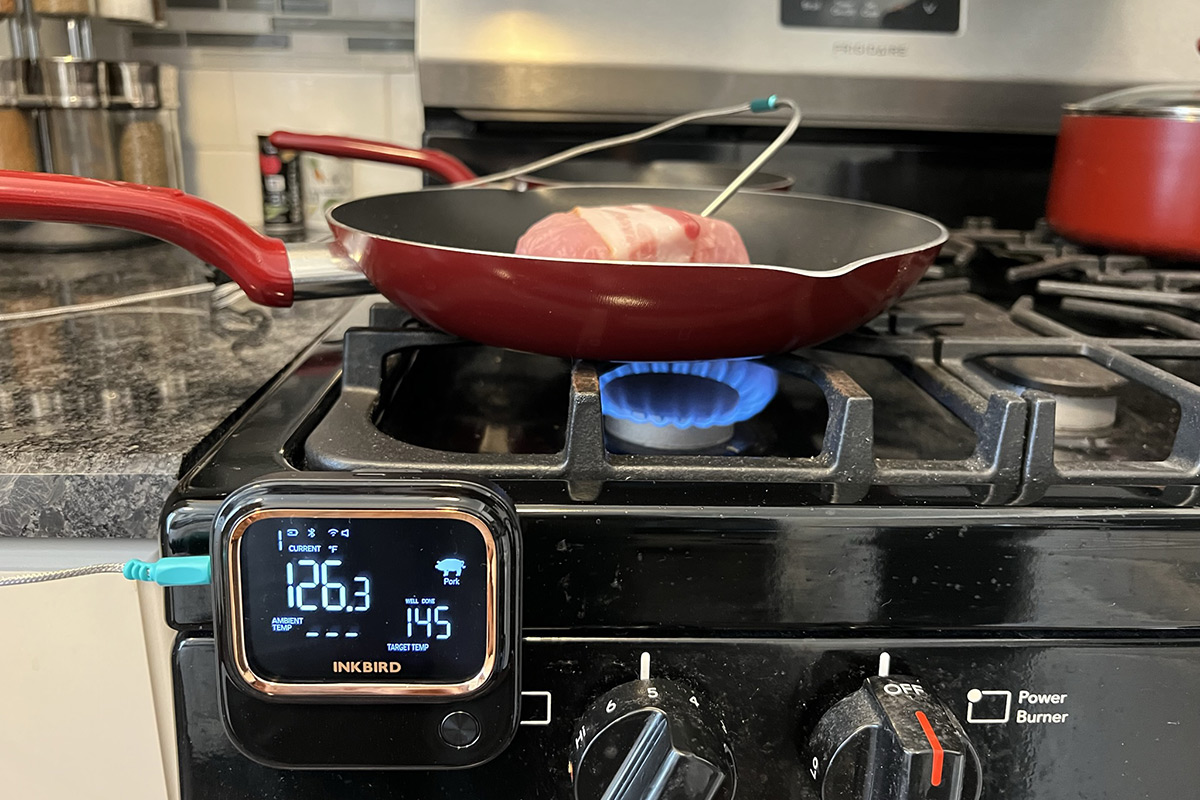 —
INKBIRD is no stranger to the food thermometer space, with the company getting their start in 2010 and currently celebrating their 13th anniversary. Over the years, they've helped countless users the world over serve tasty meals thanks to their WiFi BBQ thermometers, Bluetooth BBQ thermometers, smoker thermometers, instant read thermometers, and wireless thermometers. Congrats to INKBIRD on their continued success, and here's to the next 13 years!