Discover The Best Of Amsterdam: A Comprehensive Travel Guide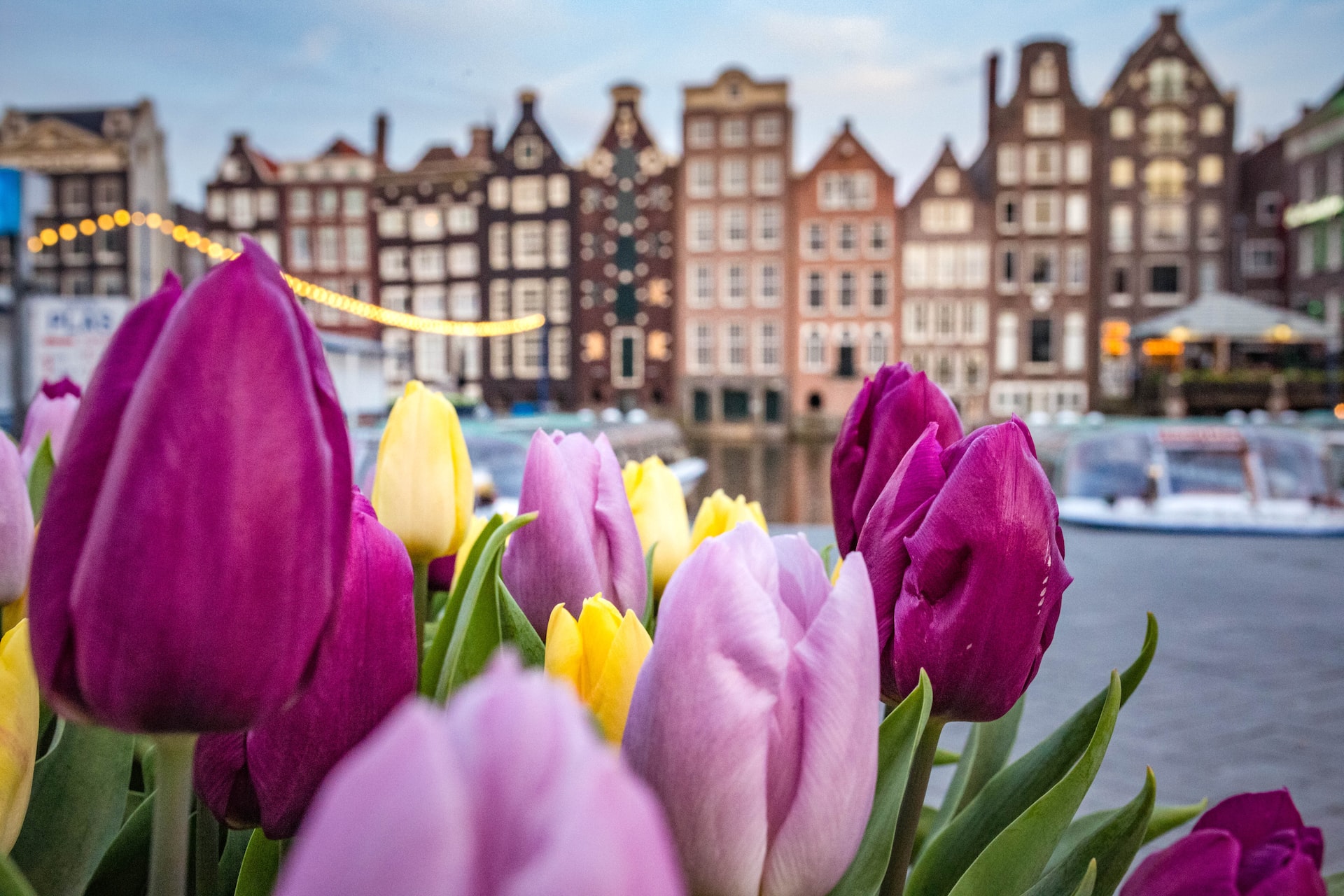 Amsterdam is a city known for its picturesque canals, stunning architecture, and vibrant culture. It's a popular destination for tourists from all over the world who come to experience its famous museums, lively cafes, and world-renowned Red Light District. 
Whether you're a first-time visitor or a seasoned traveler, this Amsterdam travel guide will provide you with all the information you need to make the most of your trip. This guide will cover everything from the weather to packing, places to visit, and even safety concerns. So, get ready to experience the best of Amsterdam!
1. Places to Visit
Rijksmuseum: This world-famous museum is home to a vast collection of Dutch masterpieces, including works by Rembrandt and Vermeer. The museum is housed in a beautiful building, and the interior is just as impressive as the collection itself.
Van Gogh Museum: This museum is dedicated to the work of Vincent van Gogh and houses the largest collection of his paintings in the world. Visitors can see some of the artist's most famous works, including "The Potato Eaters" and "Sunflowers."
Anne Frank House: This museum is dedicated to the life of Anne Frank and provides a moving and poignant insight into the story of this young girl who wrote a diary during World War II. The house where she and her family lived in hiding is now a museum, and visitors can see the secret annex where Anne wrote her diary.
Stedelijk Museum: This museum is dedicated to modern and contemporary art and design. Visitors can see works by artists such as Picasso, Matisse, and Kandinsky, as well as cutting-edge exhibitions and installations.
Heineken Experience: This interactive museum provides a fun and educational insight into the history of the famous Dutch brewery. Visitors can learn about the brewing process, taste the beer, and even bottle their own.
Dam Square: This historic square is located in the heart of Amsterdam and is surrounded by many of the city's famous landmarks, including the Royal Palace and the National Monument. It's a great place to people-watch and take in the bustling atmosphere of the city.
Red Light District: This infamous neighborhood is famous for its red-lit windows and sex work, and it provides a fascinating insight into Amsterdam's culture and history. However, it's important to be cautious when exploring this part of the city and to be mindful of safety and cultural norms.
2. Weather and Best Time to Visit 
The weather in Amsterdam is typical of a temperate maritime climate, with warm summers and cold winters. The best time to visit Amsterdam is from April to May or September to November when the weather is mild and the crowds are smaller.
3. Packing Guide 
When packing for Amsterdam, be sure to pack layers, as the weather can be unpredictable. Pack a raincoat or umbrella, as rain is common throughout the year. Also, comfortable shoes are a must, as there is a lot of walking involved in exploring the city. 
The official currency of Amsterdam is the Euro, so make sure to bring enough cash or consider using a travel credit card. Most places in the city accept card payments, but it's always a good idea to have some cash on hand, just in case. Additionally, it's a good idea to bring a power adapter, as the outlets in Amsterdam may be different if you are from another country.
4. Getting Around the City 
Amsterdam has an excellent public transportation system, including buses, trams, and trains, making it easy to get around. There are options for single-use tickets for public transport, and options for day and multi-day passes. 
Additionally, renting a bike is a popular way to see the sights. However, it's important to be aware of the rules of the road and to exercise caution, as Amsterdam has a busy and hectic bike culture. Taxis are also available, but they are expensive, and it's best to use them for shorter distances.
5. Food and Drink 
Amsterdam is renowned for its diverse cuisine, and there are many delicious options to choose from, including traditional Dutch dishes like stroopwafels and poffertjes, as well as international cuisine. 
The city also has a thriving coffee culture, with many independent coffee shops serving up specialty blends. Additionally, Amsterdam is known for its beer, and many breweries and bars offer a wide range of brews to sample.
6. Accommodation Options 
Amsterdam has a wide range of accommodation options, from budget hostels to luxury hotels. Popular neighborhoods for tourists include the Jordaan, which is known for its charming canals and historic buildings, and the Museum Quarter, which is close to many of the city's top museums and attractions. 
Additionally, the city has many unique and quirky hotels, so it's important to look around before you make a decision to ensure you are getting the best experience from your accommodation.
7. Nightlife 
Amsterdam is known for its lively nightlife, with a wide range of bars, clubs, and music venues to choose from. The city's famous Red Light District is home to many bars and clubs, and it's a popular destination for those looking for a night out. 
Additionally, there are many theaters, concert halls, and cinemas for those who prefer a more laid-back experience.
8. Shopping 
Amsterdam is a shopper's paradise, with a wide range of options, from high-end designer boutiques to quaint vintage shops. The city is famous for its cheese, tulips, and clogs, and there are many markets and shops where you can purchase these local specialties. The Jordaan neighborhood is a great place to shop, with its many independent boutiques and vintage shops.
9. Safety
Amsterdam is generally considered a safe city, with low crime levels and a friendly and welcoming atmosphere. However, it's important to be aware of pickpocketing, which is common in tourist areas, and to take the usual safety precautions, such as keeping an eye on your belongings and avoiding dark or isolated areas.
Additionally, it can help to research areas before you visit them. FOr example, if you are planning to visit the Red Light District, you could look up "how safe is De Wallen in Amsterdam?" before you go. 
De Wallen is the heart of the Red Light District, and while it's generally considered safe during the day, it can be more dangerous at night. Visitors should exercise caution, be aware of their surroundings, and avoid any potentially dangerous situations.
10. Budgeting 
Amsterdam can be an expensive city, with high prices for food, drinks, and accommodation. This is why it is so important to budget properly. However, there are ways to save money, such as eating at local cafes, using public transportation, and visiting free attractions. Additionally, many museums offer discounts for students, and some may have free entry on certain days of the week.
11. Tips for a Successful Trip
Do your research: Before you go, research the sights and attractions you want to see, as well as any important information about the city, such as local customs and safety information.
Learn some Dutch: Knowing a few key phrases in Dutch can be helpful, especially when navigating public transportation or communicating with locals.
Get a map: Amsterdam can be confusing to navigate, so having a map on hand can be a lifesaver.
Be mindful of bike culture: Amsterdam is known for its bike culture, so be aware of the rules of the road and be mindful of cyclists when walking.
Respect local customs: Amsterdam is a kind and welcoming city, but it's important to be mindful of local customs and cultural norms, such as respecting the rules around marijuana usage and not taking photos of the women in the Red Light District.
Explore the neighborhoods: Amsterdam is made up of many unique neighborhoods, each with its own character and charm. Take some time to explore beyond the city center and discover the city's hidden gems.
Try the local food: Amsterdam's cuisine is diverse and delicious, so don't be afraid to try new dishes and flavors.
Take a canal tour: Amsterdam is known for its canals, and taking a boat tour is a great way to see the city from a different perspective and learn about its history.
Visit the markets: Amsterdam is home to many vibrant and colorful markets selling everything from fresh produce to vintage clothing.
Plan ahead: During the peak tourist season, many of the city's attractions can get crowded, so it's a good idea to plan ahead and book tickets in advance.
Conclusion
Amsterdam is a city that offers something for everyone, from its stunning architecture and rich cultural heritage to its vibrant nightlife and delicious cuisine. With its excellent public transportation, bike-friendly streets, and a wide range of accommodation options, Amsterdam is a city that is easy to explore and experience. 
Whether you're a first-time visitor or a seasoned traveler, this Amsterdam travel guide will help you make the most of your trip and ensure that you have a safe and enjoyable experience in this amazing city. So, pack your bags, grab your raincoat, and get ready to experience the best of Amsterdam!