Driving The Rogue To Grandma's House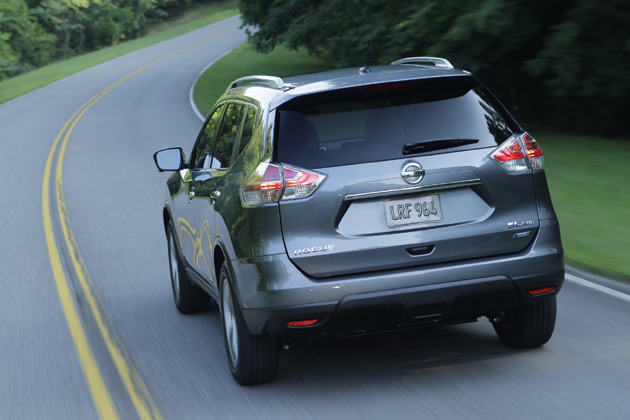 Last week, my little family piled into a 2014 Nissan Rogue and drove it from our home in Wyoming to my mother's house in Utah for a 1,100-mile round trip through beautiful Northern Colorado and barren but historic Southern Wyoming. Our trip proved that not only is the Rogue a great family machine, but that road trips with two toddlers are actually possible.
The Rogue is a small crossover that has always sold well for Nissan. In the all-new 2014 Rogue, several improvements give it better interior ergonomics, improved fuel efficiency, and more versatility. We tested all of those and more in our 1,100 miles. With two adults (myself and my wife) and two toddlers (aged 3 and 4), we were glad for the renewed spaciousness Nissan created for the Rogue. The optional third row and huge amount of cargo space were also quite handy once we arrived at grandma's and eventually turned around for our return trip home.
The 2014 Nissan Rogue is highway rated at 32 mpg EPA thanks to its improved new-generation Xtronic continuously variable transmission (CVT). Many automotive journalists aren't fans of CVT technology, but I happen to like it when it's done well, as it is here. Our full-time all-wheel drive Rogue handled itself smartly and though we didn't get anywhere near 32 mpg for our trip average, high winds, high altitudes, hills, and changing weather were largely to blame.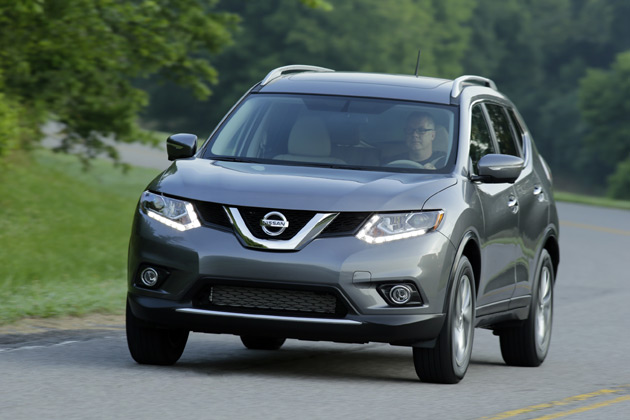 We left early in the morning (early being subjective when you have toddlers) and headed into Laramie, Wyoming. We noted right away that the child safety seats, luggage, and various gear required to keep two kids happy for a day on the road left a lot of room to spare in the Rogue. Fine by us as we had plans for that extra space coming home.
Once in Laramie, we turned south to cross the Bitterroot Mountains and the Colorado border. We grabbed U.S. Highway 40 and proceeded across some of the best scenery Colorado has to offer and that few see, thanks to Interstate 70 and its packed ski resorts to the south. This area houses the Medicine Bow National Forest, the Arapahoe Wildlife Refuge, Dinosaur National Monument, and country in between that ranges from high mountains to rolling plains and scrub desert.
Somewhere in that transition from plains to desert, I was clocked at 15mph over the posted speed limit by a Colorado Trooper. He stopped me, asked for paperwork, and then scratched his head at the manufacturer license plates from Tennessee, the Wyoming driver's license, and the certified letter from Nissan stating that the car was registered to them and was a press loan vehicle. He asked whether I worked for Nissan and I said "No, I'm a journalist. This is a press loan vehicle. We're driving to see my mom and I'm going to write about this car we're doing it in. I've also been live blogging on Facebook with the #RogueToGrandmas hashtag." He seemed intrigued. We talked about it. He gave me his card and let us go. No ticket.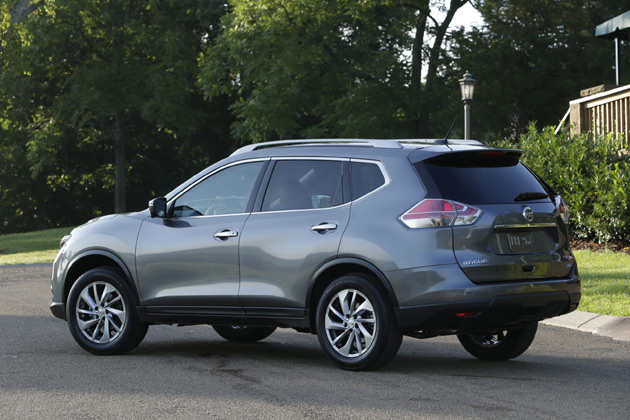 Being a journalist sometimes has perks. Having weird paperwork with your car has even more of them.
Once we crossed the border into Utah, hitting the booming oil town of Vernal and then entering into my personal fishing territories from long ago, we dropped through Heber City and down the canyon into Provo. I was then reminded of why we moved away from the city and never looked back. A heavy set of clouds covered the valley and below that, smog had settled in. Traffic was what you'd expect in one of the nation's largest university towns: horrible. My mom lives in the thick of all of this in a condo that lies directly between Utah Valley College (once Utah Valley State College, my alma mater) and Brigham Young University. We found out upon arrival at my mother's doorstep that this was graduation week at BYU. Joy.
We settled in and the kids spent a lot of time with grandma and our great aunt Gloria. We saw ducks, tried out every slide at every park in a 10 mile radius, I saw an old friend I hadn't visited in years (he works for Toyota now), and my sister drove down with her youngest to say "hi." Throughout this, we were very glad to have that third row that's just big enough for two car seats, as it freed up the second row for more adults and allowed us to take only one car as we got around town.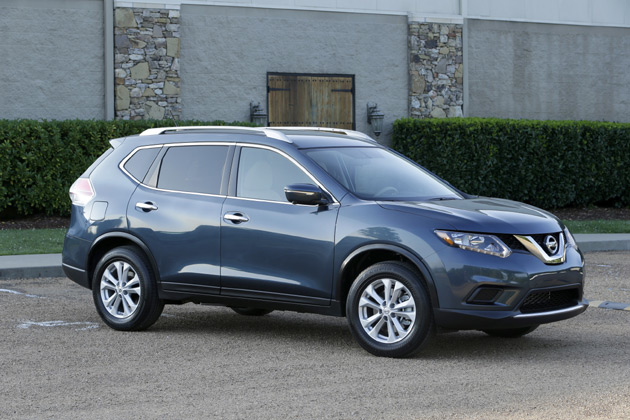 Speaking of that, the 2014 Nissan Rogue, as we drove it, was festooned with parking and traffic gadgets. The AroundView monitor, blind spot warning system, park assist bells and whistles, etc. were all welcome technologies as we fought our way around town during one of its busiest times of year. Graduation brings interesting things, though not the kind of raucous parties you might expect. Remember, these are Mormons and a large percentage of those graduating have dual degrees; the other being a Mr or Mrs one of the prime reasons young Mormon kids go to the Y in the first place.
No, what we saw weren't naked frat boys streaking down the road or drunken kids in black gowns lying along the sidewalk. Instead we saw odd pairings of vehicles lining the parking spaces along the roadways. Mercedes C-Class sedans parked next to weathered Geo Metros and DGAF Tercels. A Tesla Model S (red) and various cars with Lexus L's on their grilles parked next to Ford Fiestas and a 60+ year old man attempting to rally through traffic in a brand new Subaru WRX STI complete with that huge curling bar of a spoiler. This is graduation week when parents feel like kids again and their kids suddenly have adulthood looming over them.
That weekend, it was time to leave. We left early again, this time planning a faster, northern route along Interstate 80. As expected my mom "had a few things" to send with us. With some thoughtful stacking and arranging as I put my training to good use (thank you Legos and Tetris!), we fit a hope chest, fourteen gallon cans of food, the kids' potty, three file boxes of miscellanea, and all the stuff we'd arrived with into the Rogue. I'm expecting a call from NASA any day now to take a position as a cargo packer for the space station.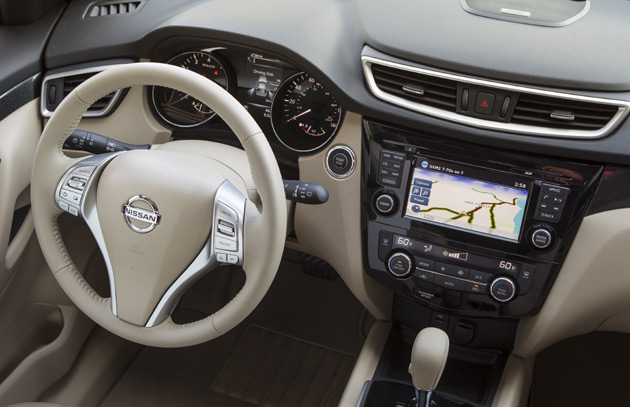 Once we got out of the valley of student loan debt, we crossed through Heber City again, skirted Park City and its Redford-inspired luxury, and climbed through the canyon to the Wyoming border. We flew along the freeway, intermittently passing through rain of various descriptions, and made the required stop at Little America, Wyoming for lunch and fifty cent ice cream cones.
Although I love the state I live in, even during this time of the year, when everything is as green as it's gonna get, most of I-80 across Wyoming is a desolate, boring drive. If you know to look for them, there are high points, of course. The bear crossing the mountain east of Rock Springs, the interesting side shows at various turnoffs where some of the greatest events of the 1800s took place, and the head-scratching point of interest in the median just outside of Laramie where a tree is growing out of a rock.. Still, for the most part, it was 8 hours of nothing but the occasional "I need to potty!" and "Want more ice cream!" to break it up.
For all that, though, I wouldn't trade any of it. While many of us wax nostalgic about our 1970s and 1980s station wagons from childhood, with their lumbering V8s and sleeper dragster capabilities, none of us would really want to road trip in one at 12 mpg with only AM/FM radio. Not once did I feel cramped or uncomfortable in the Zero Gravity seating in the 2014 Rogue and our trip in this little crossover proved to me that a small cross, if well-designed, can be the best family car on the road.