Is The Dyson Supersonic Hair Dryer Really Worth The $400 Price Tag?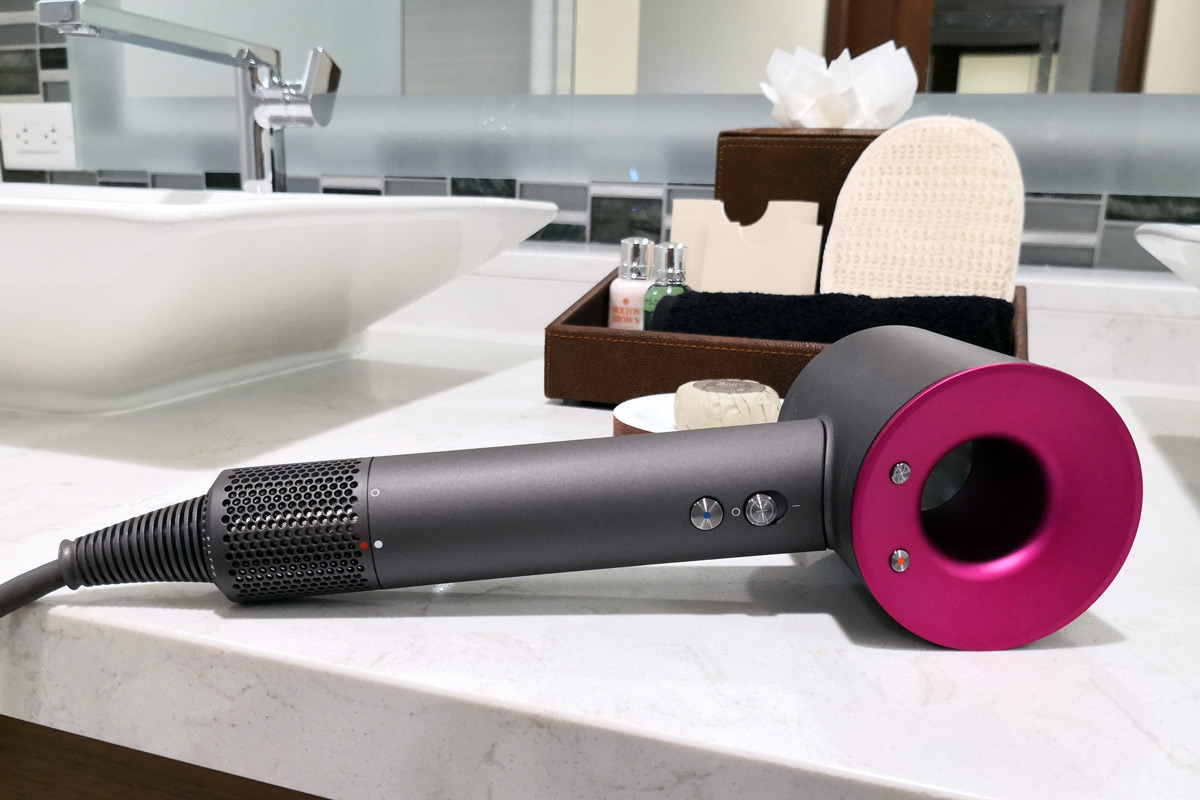 When the $400 Dyson Supersonic hair dryer was first introduced, we were a little taken back by the steep price tag. How could Dyson improve on something as basic as a hair dryer… and get away charging such a premium for it?
Since I regularly shave my head, I never gave it much thought. But a few months ago, my wife was getting a blowout, and the stylist used the Dyson Supersonic on her. She came home and couldn't stop talking about how great it was, and how much she wanted one. FML.
Now here's the thing. My wife has a LOT of hair, and she spends a good 30-45 minutes drying her hair whenever she washes it. According to her, the Dyson hair dryer would allow her to dry her hair faster, quieter, and with less damage to her hair.
Curiosity got the better of me, so I reached out to our friends at Dyson to see if we could test one out for ourselves. You should have seen my wife's face when the box arrived. 😀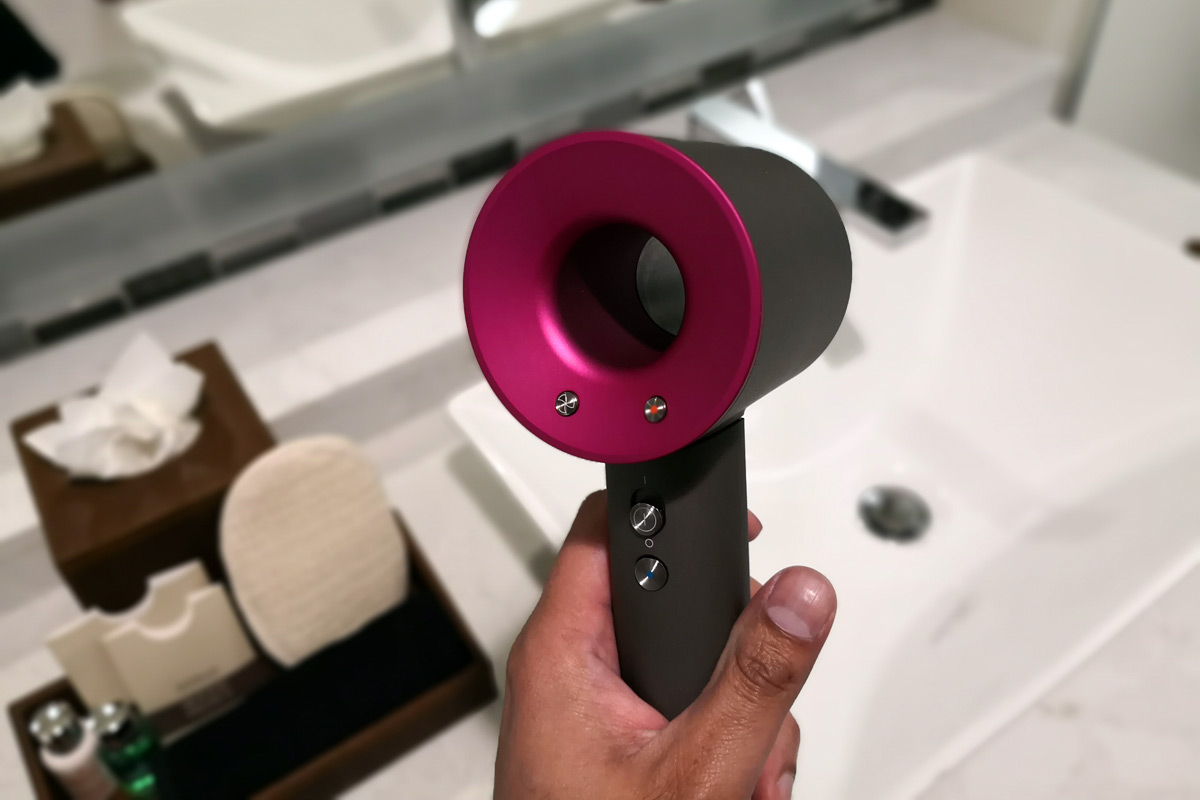 First impressions? The Supersonic comes in beautiful packaging, really befitting the premium price tag. The hair dryer itself is very distinctive, with a unique color combo and matte finish, and a sleek design that looks nothing like your traditional hair dryer, with a tiny motor in the handle that gives the Supersonic more balance and a lighter feeling in your hand.
Included with the Supersonic are a smoothing nozzle, a styling concentrator, and a diffuser, all which attach magnetically. There's a very long power cord, which comes in handy if you don't want to be stuck in one spot while you're drying your hair. Some people might have an issue with the bulkiness of the cord, but it didn't seem to get in her way.
Aesthetically, Dyson knocked it out of the park, with a hair dryer that you won't want to stash underneath your sink, but rather proudly display it on your countertop for everyone to see.
Dyson has been called the "Apple of home appliances", and I can see why. Their attention to detail is second to none, and they've managed to take something as common as a hair dryer and give it a stylish, premium look.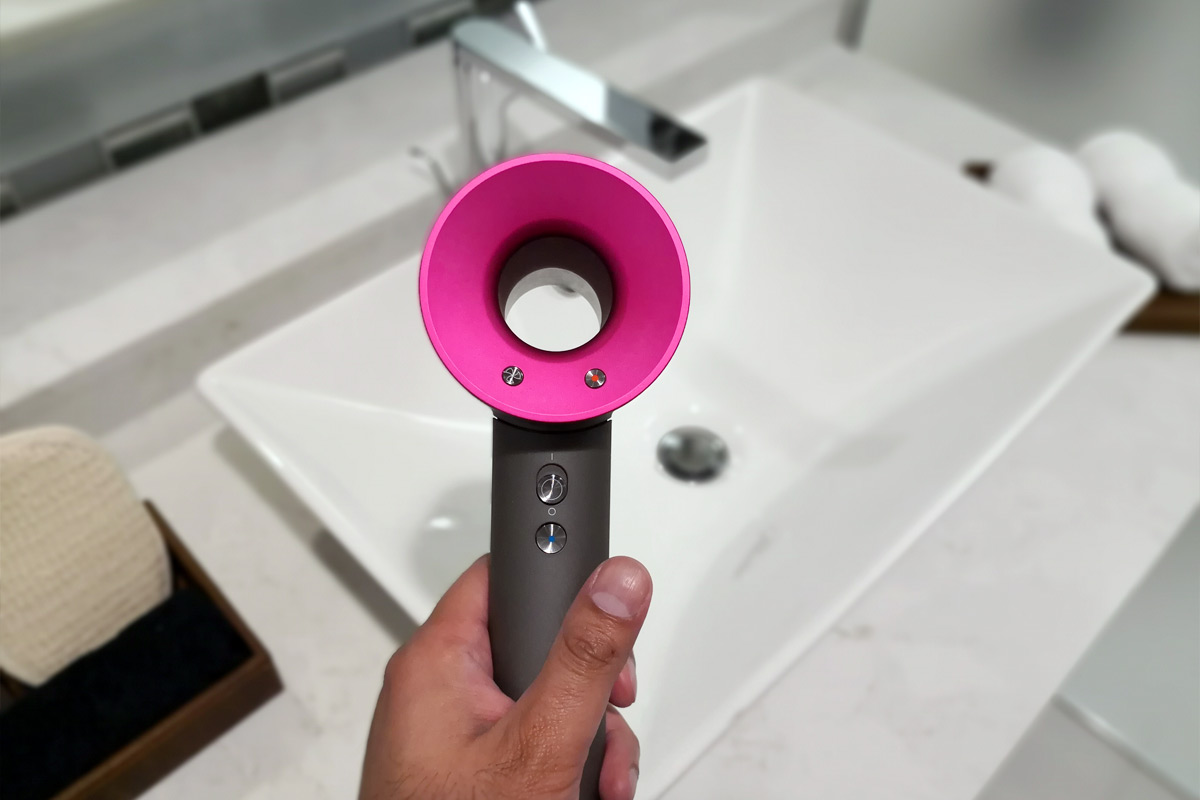 Looks can only go so far, especially when we're talking about a $400 hair dryer. But how well does it actually work? That's what we were about to find out. My wife hopped in the shower, washed her hair, and then patted it dry before reaching for the Supersonic.
Seeing as how this process normally takes 30-45 minutes (because she has thick, curly hair), I went into the other room to watch some TV while she did her thing. About 20 minutes later, she came out, with her hair completely dry, and looking smoother and shinier than normal. Honestly, I thought it looked as good as when she gets a blowout at the salon.
Furthermore, the Supersonic is considerably quieter than other hair dryers, so I didn't need to turn the TV volume up to 11 while she was doing her hair. Same token, she won't be waking me up in the morning when she's getting ready, as she gets up WAY earlier than I do.
Overall, she couldn't have been happier with the Dyson Supersonic, as it really delivered on all fronts. Dyson's engineers spent over four years developing the ultimate high-tech hair dryer, and they knocked it out of the park. But the question remains – Is it worth the money?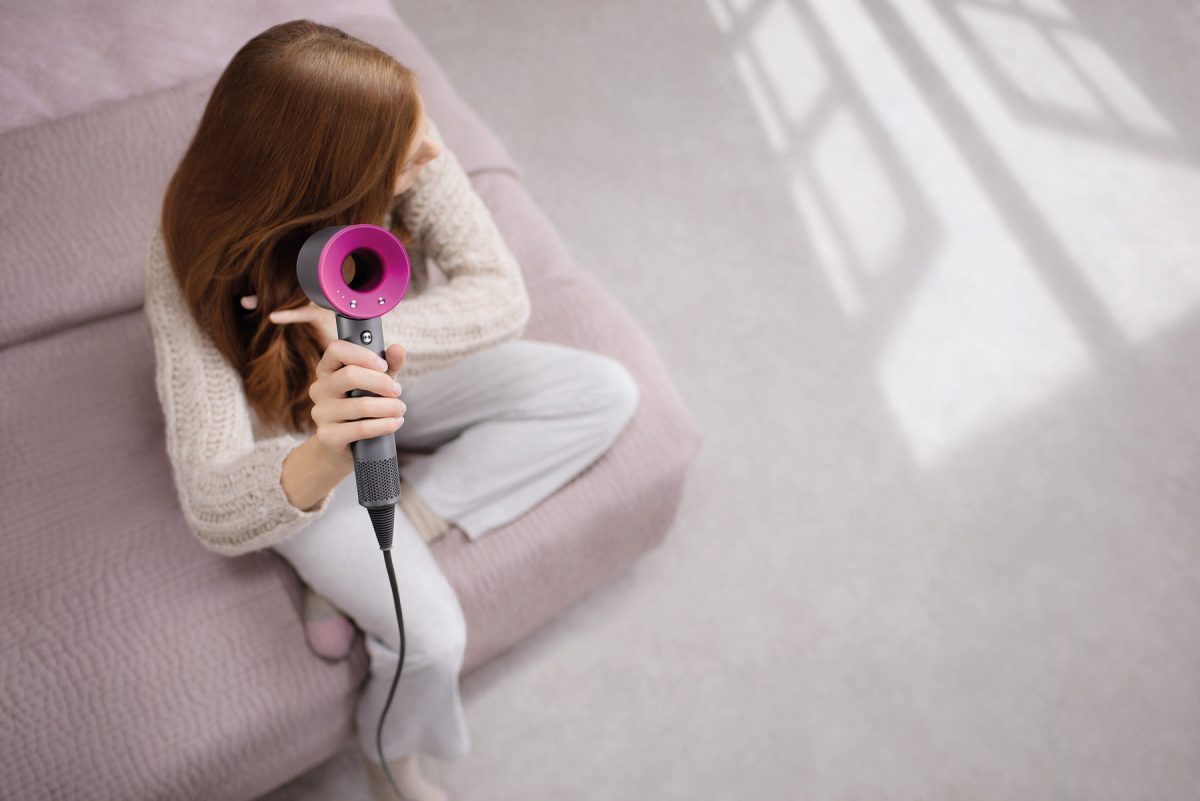 "Absolutely, without a doubt," said my wife. To her, the extra money was worth it given that it cut her drying time in half (saving her roughly 26 hours per year), while delivering a better end result that looks like it was done by a professional.
Still not convinced? Consider this. If she can do her own blowouts with the Supersonic rather than spending $40+ at the salon, then you might actually save money in the long run. At least, that's how my wife is trying to sell me on it.. 🙂
Me, I'm just happy that I don't have to wait forever for her to get ready anymore! That to me is well worth the price of admission.