Enjoy A Chili's Presidente Margarita For Just $5 Next Week!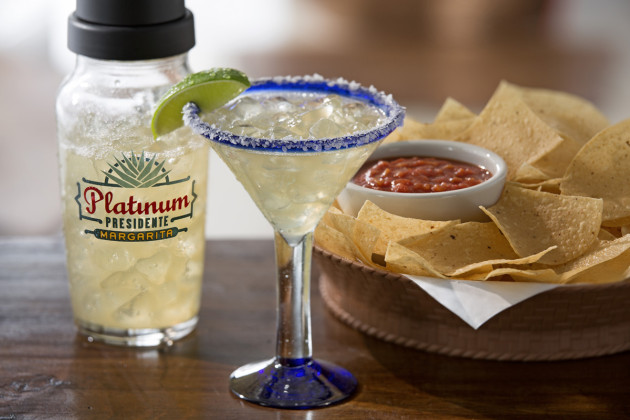 Chili's Presidente Margarita is their best-selling drink, and for good reason.. It's DELICIOUS! This distinctive hand-shaken margarita is made with Sauza Conmemorativo Tequila, Patron Citronge and Presidente Brandy. My mouth is watering just thinking about it..
Their signature beverage was introduced 21 years ago this October, and to celebrate the margarita being all grown up, guests at participating Chili's restaurants can enjoy $5 Presidente Margaritas and $0.21 chips and salsa next Wednesday, October 21st.
If you haven't tried it before, you might be asking yourself what makes the Presidente Margarita so special? Honestly, it's the perfect balance of premium ingredients and authentic presentation. Sauza Conmemorativo Tequila offers a mix of sweet, toasted oak with hints of smoky vanilla and mild tannins – perfect for pairing with spicy foods and richer meats. Patron Citronge is sweet with a splash of bitter orange. Its long finish enhances the complexity of the drink. Presidente Brandy is a special touch not typically found in margaritas. Aged for three years in white oak, the brandy gives the drink layers and dimension.
Put it all together, and you've got a one-of-a-kind margarita that will have you coming back to Chili's time and time again. So what are you waiting for, come on out to Chili's next Wednesday, October 21st, and enjoy a Presidente Margarita (or two.. or three) for just $5 each.