Captain Morgan Launches All-New 'Cannon Blast' Shot With A BOOM!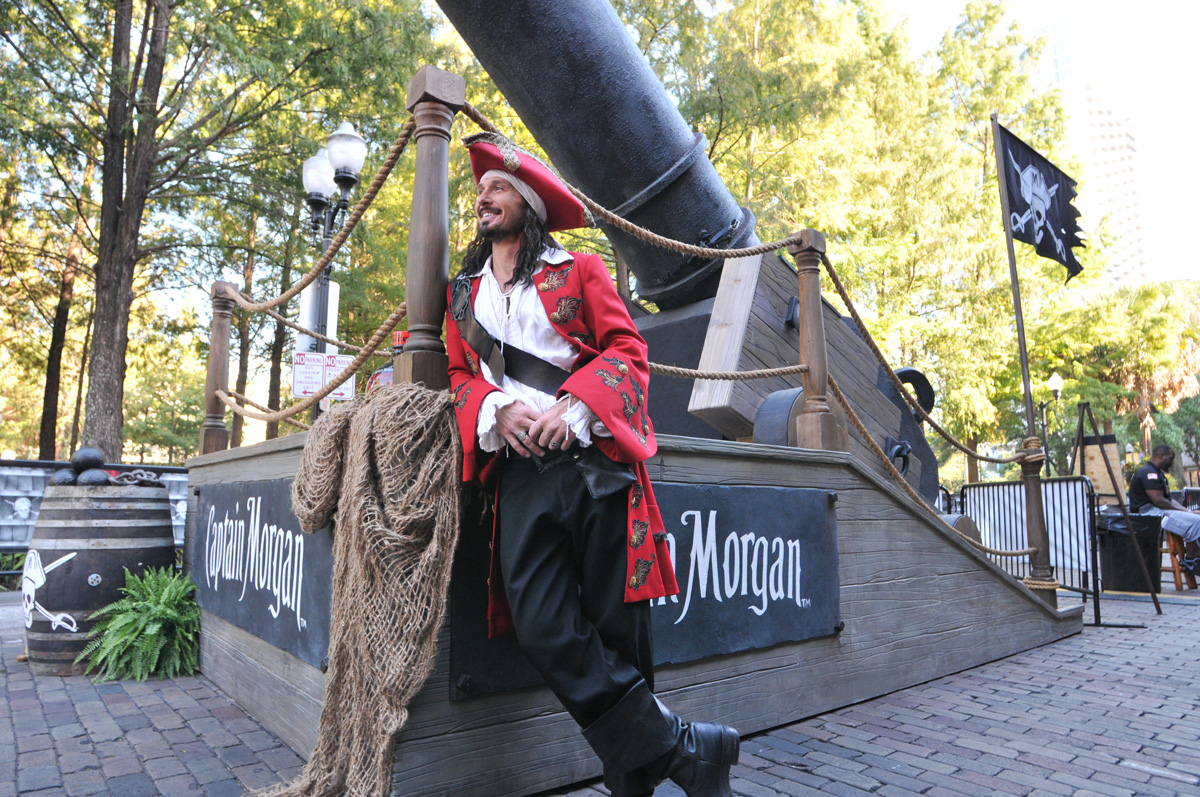 Our friends at Captain Morgan invited us down to Orlando, Florida over the weekend for the official launch of Captain Morgan Cannon Blast, and it was an explosive event.. literally!
To welcome the newest addition to the Captain Morgan line up, the brand hosted its first-ever Cannon Blast Bar Crawl. This adventurous spectacle took over the Wall Street Plaza in Downtown Orlando, where human cannonball Brian Miser, for the first time ever, performed multiple blasts between various bars from different cannons on the same day.
With a name like Cannon Blast, it seemed only fitting that Captain Morgan blasted someone out of a cannon, and they sought out the best of the best cannonballer in Miser. He's a professional who has performed more than 6,500 blasts and is the mastermind behind building the cannon, which is meticulously crafted with years of circus secrets.
As you can see in the video above, Miser accelerated to 65 miles per hour, flying 110 feet before hitting the landing pad. And after completing his first blast, he did it all over again to complete the Bar Crawl. You know, because walking from one bar to another is so passé..
"Never in all my years did I think that my talents would be leveraged to launch a new shot brand. To be a part of this experience and bring this type of entertainment to the bar scene is very exciting and showcases the level of fun behind everything related to Cannon Blast," said Miser.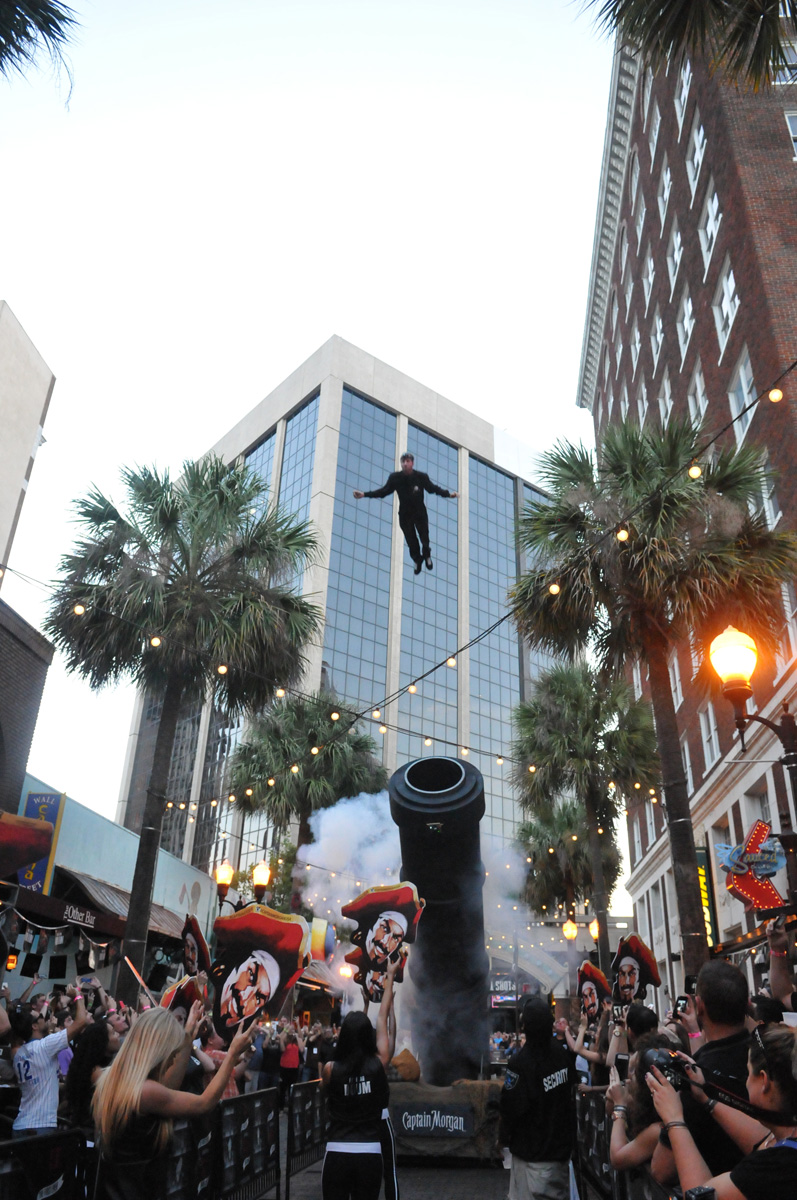 If you haven't tried Captain Morgan Cannon Blast, the 'shot to end all shots', you're in for a real treat! Cannon Blast features an intensely delicious blend of Caribbean rum and unique bold spices, providing drinkers with a blast of citrus sweet flavor, followed by a spark of unexpected heat.
Captain Morgan Cannon Blast is delicious as a chilled shot, or as part of a cocktail. We got to sample quite a few cocktails over the weekend (responsibly, of course), and my favorite was a combination of Cannon Blast and Crown Royal Regal Apple. I forget what it was called, but man was it good!
So what are you waiting for? Pick up a bottle of Cannon Blast today (which comes in an awesome cannonball shaped bottle that glows in the dark when lit with a black light), and let us know what you think of it.