Captain Morgan Cocktails That Will Make Anyone Fall In Love
This Valentine's Day will be a little different than most on account of the pandemic, with many couples deciding to stay at home rather than going out for a romantic dinner. And frankly, I'm right there with them, hunkering down and staying safe until I get the vaccine.
But that doesn't mean that you can't still make the most of things while at home. Valentine's Day is this Sunday, and there's no better way to celebrate than with a little romantic Sunday Funday action. Yes people, I'm talking about getting your drink on! And if you play your cards right, it'll hopefully lead to some "other" type of action, if you know what I mean. 😀
So what's on the menu? Our friends at Captain Morgan has some easy-to-make cocktails that will make anyone fall in love. For a festive colorful cocktail, you can make their signature Captain Morgan V-Day Sliced and Spiced, or for a fun spin on a classic, serve up their Captain Morgan Sugar and Spice Mule.
Captain Morgan Sugar and Spice Mule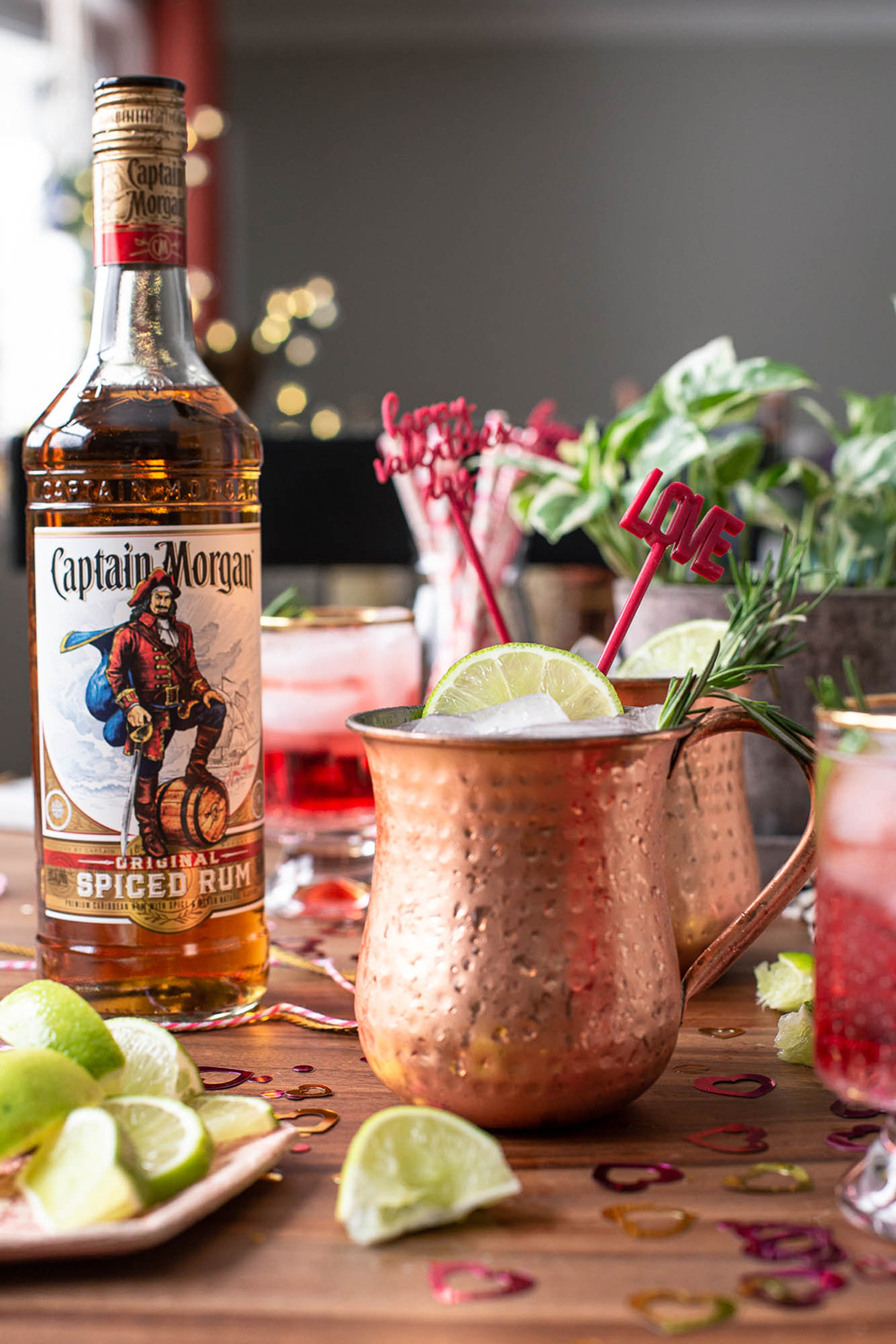 Ingredients:
1.5 oz. Captain Morgan Spiced Rum
2 oz. ginger beer
2 oz. cranberry juice
Cranberries or lime for garnish
Directions: Combine Captain Morgan Original Spiced Rum, Ginger Beer, and Cranberry juice in a copper mule mug over. Top with ice and garnish with fresh cranberries and lime.
Captain Morgan V-Day Spiced and Sliced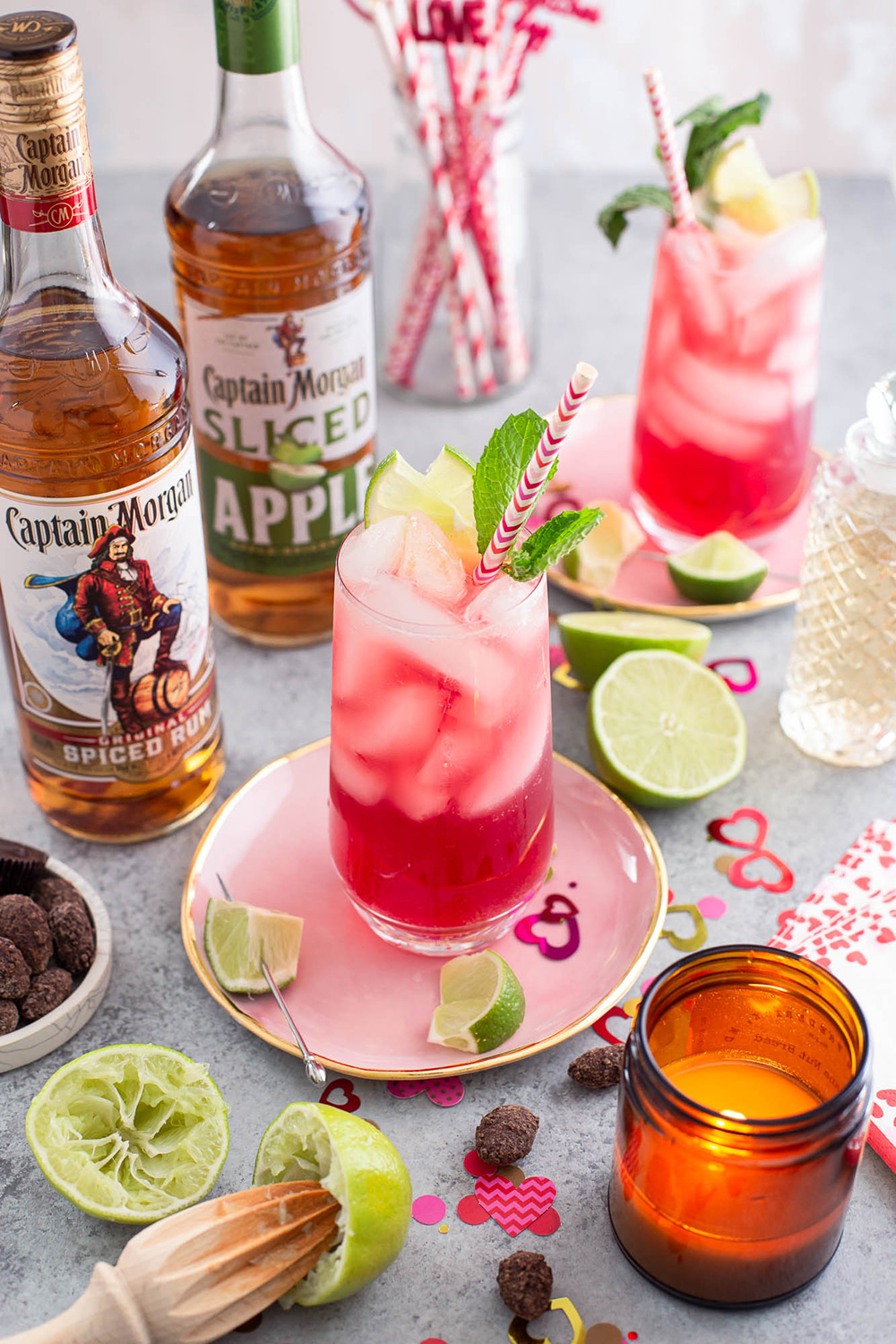 Ingredients:
¾ oz. Captain Morgan Original Spiced Rum
¾ oz. Captain Morgan Sliced Apple
1 oz. Cranberry Juice
¼ oz. Lime Juice
1.5 oz. Ginger Beer
Lime Wedge
Top with Cranberries
Directions: Combine all ingredients into a cocktail shaker except for the ginger beer. Shake and strain into an ice-filled highball glass. Top with ginger beer and garnish with cranberries and lime wedge.
Whether you're cheering to love or friendship, these Valentine's Day cocktails are sure to be a big hit. So enjoy, and have a Happy Valentine's Day!