Enjoy On-The-Go Computing With The Azulle Access Plus PC Stick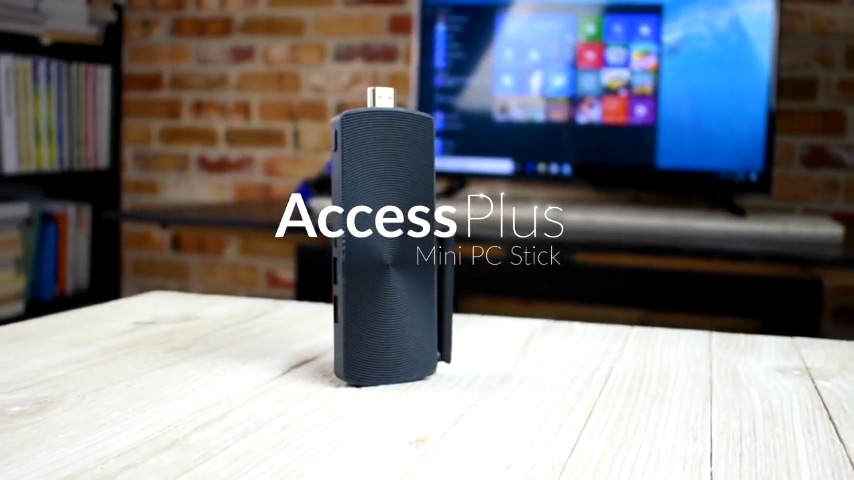 In the 1960's, it took a computer the size of a conference room to send men to the moon. Today, you can put a computer that's hundreds of times as powerful into your pocket and take it anywhere you want – and we've got one for you to consider.
Technology company Azulle recently sent us one of their Azulle Access Plus Fanless Mini PC Stick to test out, and we absolutely loved it. Here's everything you need to know about this marvel of modern engineering.
Good Things Come In Small Packages
Weighing in at less than 1/3rd of a pound and only 5.5 inches long, the Azulle Access Plus is roughly the size and dimensions of a television remote control. But there the similarity ends. Featuring a contoured black case and bristling with wired and wireless connectors, this fanless PC stick simply plugs into a television, computer display, or anything with an HDMI port and you've got an instant computer.
Coming standard with two USB ports, an Ethernet port, built-in Bluetooth, a 3.5-inch headphone jack, and an integrated Wi-Fi antenna, the Azulle Access Plus has everything you need, built into a tiny little case. On the inside is a full 64-bit version of Windows 10, 32GB of storage space, and up to 4GB of RAM (our review unit had 2GB). An SD card slot for expanding storage space rounds out the device.
Don't have a wireless keyboard and mouse? Consider something like the Logitech Wireless Touch Keyboard K400 Plus, which combines both features into a small form factor that won't take up a ton of space.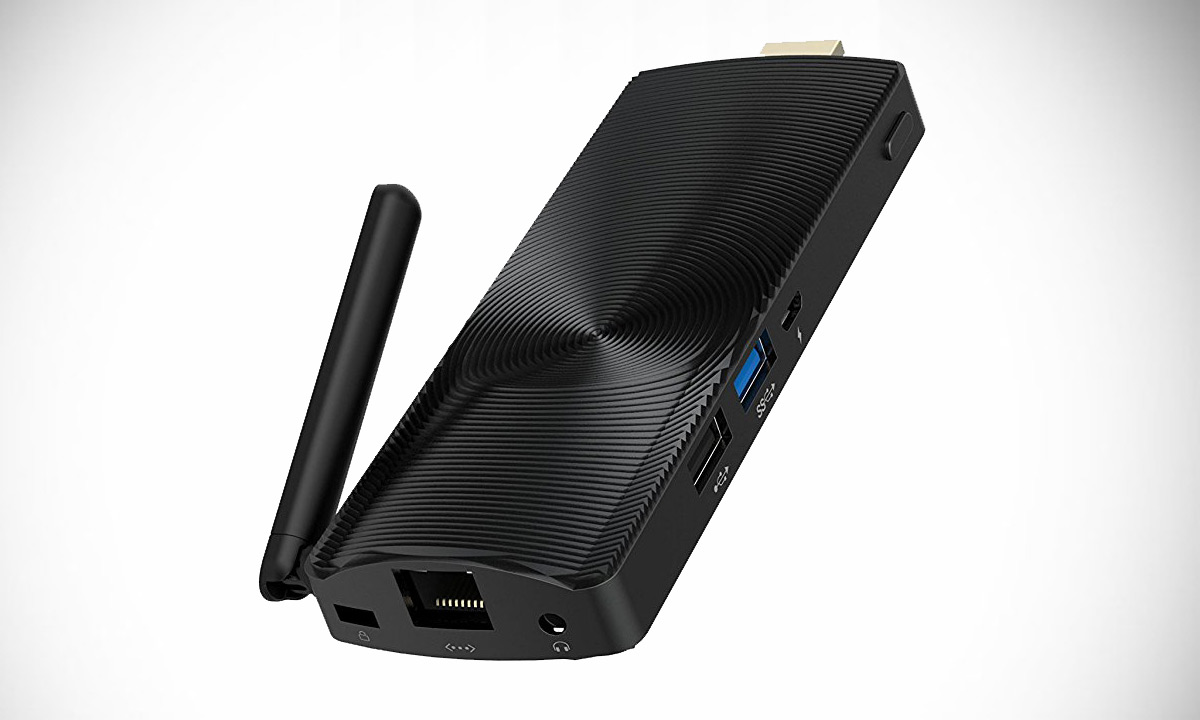 The Perfect Entertainment Tool
We thought the Azulle Access Plus was great because of its potential. Such a tiny little device that holds a fully-fledged computer and operating system means you can take it anywhere. The ultimate in plug-and-play, you can be up and running in no time, streaming video or checking social media from anywhere there's an HDMI port and Wi-Fi access.
Sure, it's not as powerful as a standard laptop or maybe even a Chromebook, but if you're looking for a step up above a Chromecast or an Amazon Fire Stick, the Azulle Access Plus is perfect.
The real draw here is the ability to turn any room in your house into a media center or any hotel room TV into a mobile office – as long as you aren't planning on doing anything more strenuous than sending emails or streaming Netflix, the Access Plus is a fantastic, versatile device and the perfect entertainment tool.
With the 2GB version retailing for $139.99 and the 4GB stick selling for $163.99, the Azulle Access Plus is likely the least expensive mobile computing option you can buy. They are available exclusively on Amazon, so head over there and check it out today!