The Azulle Byte3 Mini PC Proves That Good Things Come In Small Packages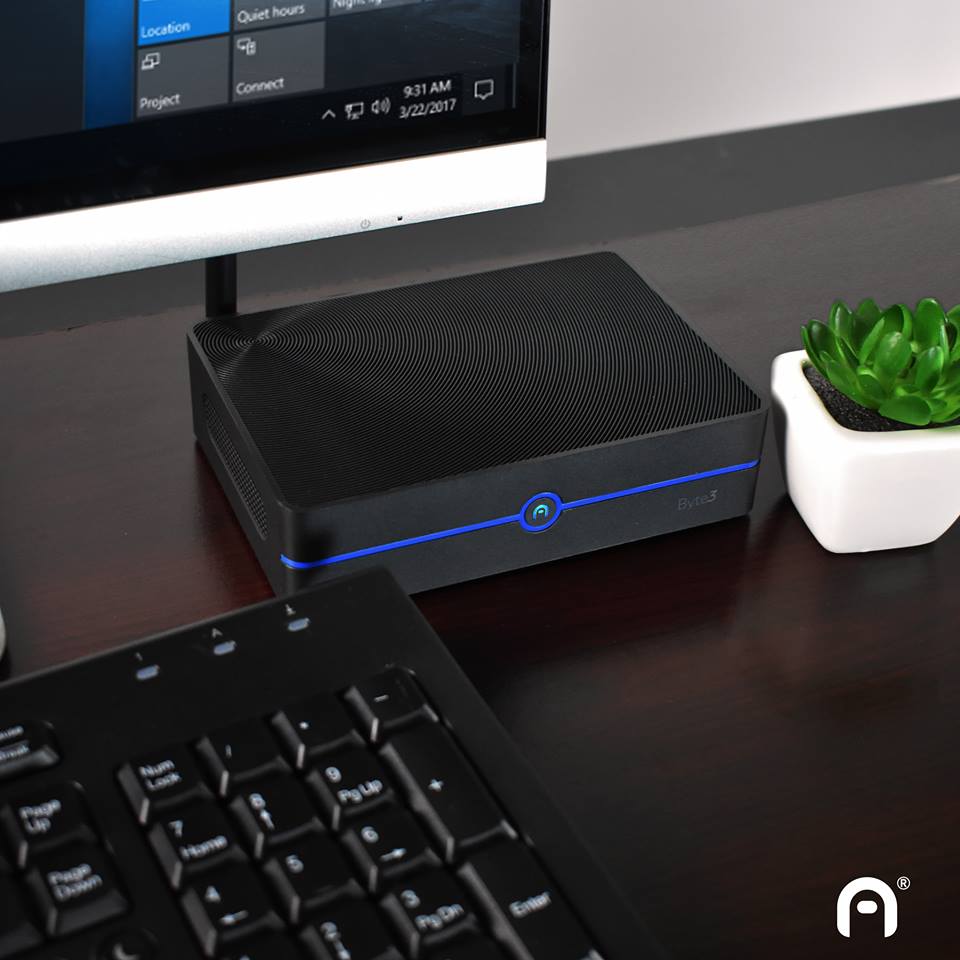 Back in the day, I had this bulky, awkward computer in my living room that I used to stream movies and other content onto my big-screen TV. And while it worked great, it really ruined the aesthetics of the room.
Thankfully, computers have come a long way since then, getting smaller and more powerful over the years. A perfect case in point is the sleek and lean Azulle Byte3 Fanless Mini PC, which is small enough to fit in the palm of your hand, yet powerful enough to tackle anything you throw its way.
Despite its small stature, the Byte3 packs quite a punch, with a 64-bit Quad-Core Intel Apollo Lake processor, 4GB or 8GB of RAM, and 32GB of eMMC storage (with a Micro SD card slot that accept up to 256GB). Hook it up to a TV or monitor, and you've got a lightning-fast computer that looks right at home in your living room or on your desk, and thanks to its fanless design, it's whisper quiet to boot.
Sure, with the Byte3 you can browse the web, check e-mails, do online banking, and shop online. But with 4K at 60 FPS, you can also stream Netflix, Hulu, YouTube and other video services without breaking a sweat. Or use Microsoft Office to complete any business, school, or leisure-time task. Heck, you can even connect a webcam to your mini PC and make video calls on the big screen.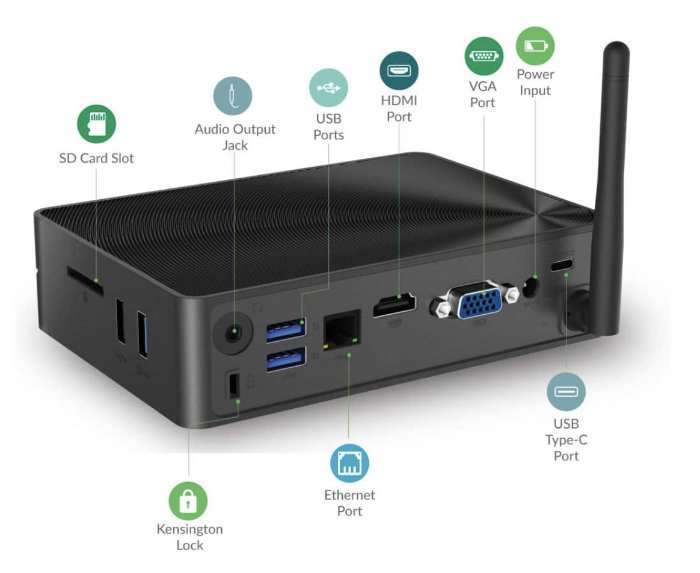 As you can see, the Byte3 has a wide variety of ports that enable you to connect a wide range of peripherals. I kept things simple, hooking up the mini PC to my 50″ TV via HDMI, and connecting my Logitech wireless keyboard/mouse over Bluetooth. Once that was done, I was off and running.
Overall, I was really impressed with the Byte3. It's a fantastic little computer that will do almost anything you need it to do, despite it's tiny footprint. Without a doubt, the Azulle Byte3 is the feather-weight champion of fast, functional, user-friendly and affordable technology. At it's quite a bargain at just $199.99.
What do you think of the Azulle Byte3 Fanless Mini PC?