First Drive: 2019 Lexus UX 200 / UX 250h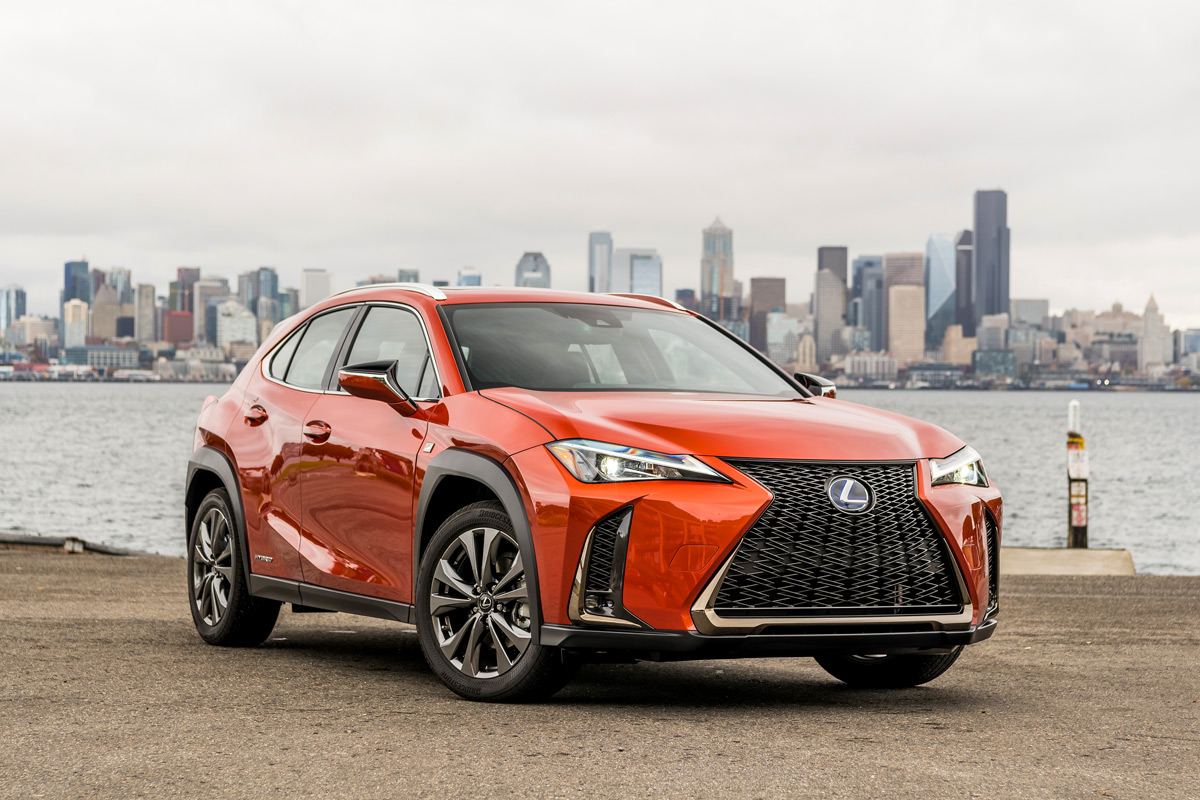 With luxury compact crossovers like the BMW X1, Audi Q3 and Mercedes-Benz GLA enjoying success over the past few years, it only made sense for Lexus to go after a piece of that pie as well. Their answer? The all-new 2019 Lexus UX.
The Lexus UX completes the luxury brand's SUV lineup, which includes the NX, RX, GX, and LX. With the UX, Lexus is able to get the attention of young buyers, and hopefully hold onto them as their needs (and family) grow, with a vehicle for every stage of their life.
Visually, the Lexus UX is a pretty radical departure for the usually-reserved brand, designed specifically "for modern urban explorers seeking a fresh, contemporary and dynamic take on luxury driving." While the styling might not be for everyone, it's a head-turner (especially in colors like Cadmium Orange), and about as different from the competition as you can get.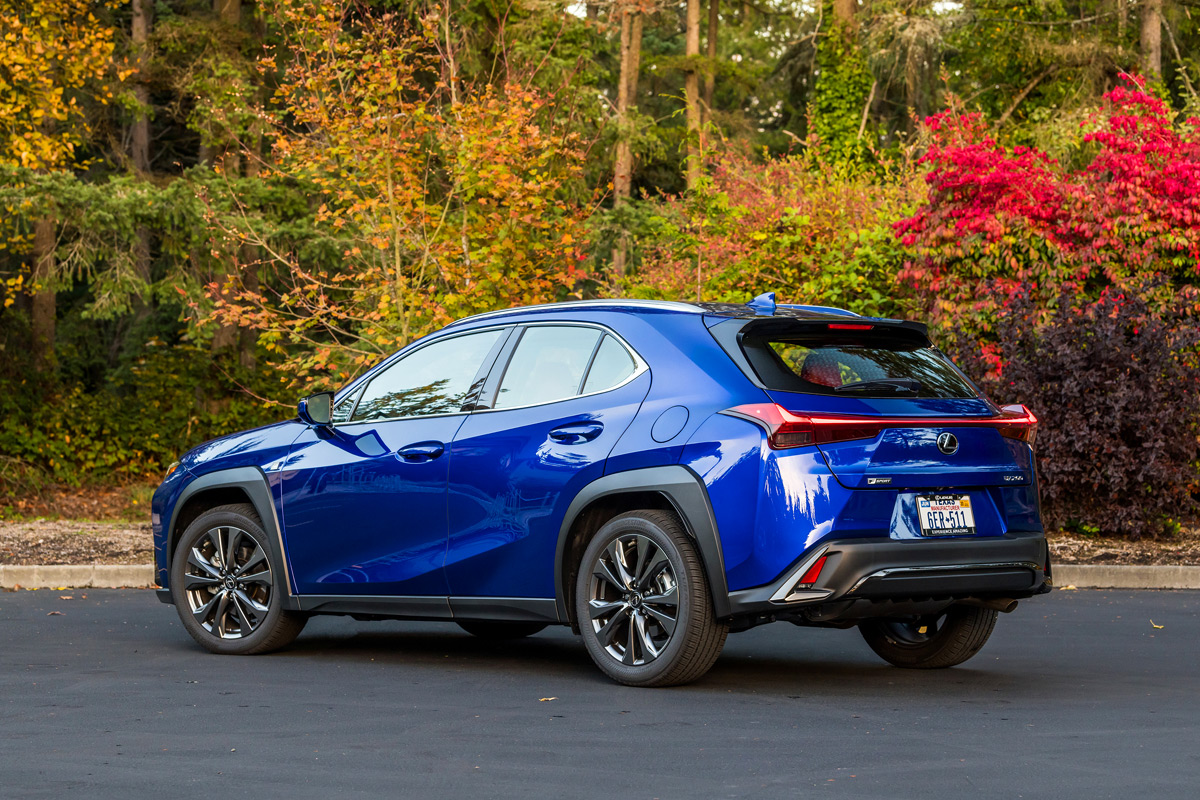 Being that the UX is intended for a busy city chock full of young professionals, Lexus decided to bring us out to Seattle so we could experience it in its natural habitat. And we couldn't have asked for a better setting, as it really showcased what the UX ("Urban X-over") is all about.
We started the day in the Lexus UX 200, which is powered by a 2.0-liter four-cylinder engine that puts out 169HP and 151 lb-ft of torque. Power is routed to the front wheels through a 10-speed Direct Shift Continuously Variable Transmission, which combines the benefits of a CVT (fuel economy) with a conventional first gear to give you a more direct driving feel. It works amazingly well, and if nobody told me, I would have assumed the car had a regular automatic.
Now I know what you're thinking.. 169 horsepower?! That's significantly less power than the competition. And you're not wrong. The UX 200 isn't exactly fast, with a 0-60 mph time of 8.9 seconds. But the UX was designed for the city, where you don't need (or have the room to use) 300HP. There's more than enough power to zip around town, and a tight turning radius that makes U-turns a breeze in even the tightest spots.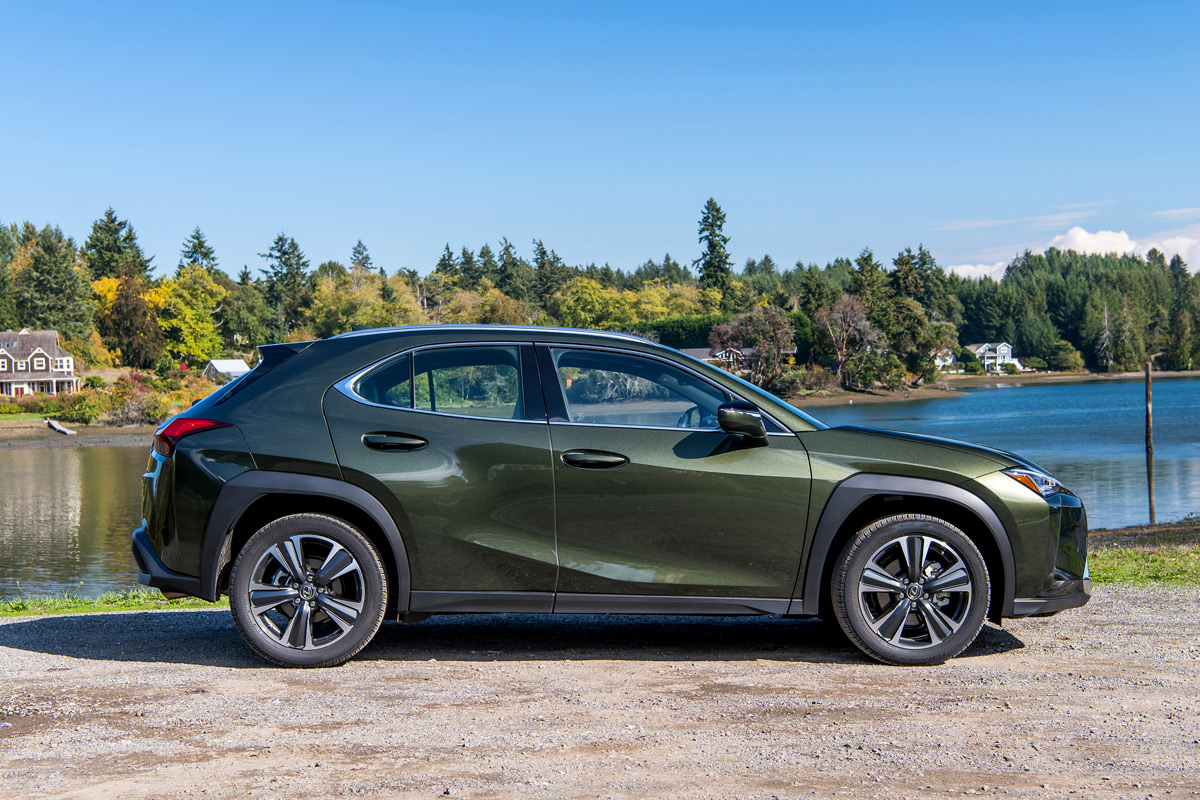 After lunch, we hopped into the Lexus UX 250h hybrid, and surprisingly enough, this ended up being our favorite of the two. For an additional $2,000, you get slightly more power (181 total system horsepower), better fuel economy (38 mpg combined vs. 33 mpg combined), and all-wheel drive standard (something that's not offered on the UX 200 at all).
You wouldn't think that an extra 12 horsepower would make that much of a difference, but we found the UX 250h to feel much more responsive. And the numbers back it up, with the hybrid clocking in a 0-60 mph time of 8.6 seconds. Factor in the better mileage and all-wheel drive (a huge selling point for those in colder climates), and the hybrid model seems like a no-brainer.
Both the UX 200 and UX 250h can be optioned with the F Sport package, which adds a variety of appearance (mesh grille, exclusive front and rear bumpers, jet black trim, sport seats) and handling (suspension tuning including revised springs and stabilizer bars) upgrades. There's no added power with the package, but the Active Sound Control pipes some fake engine noise into the cabin to heighten the driving experience.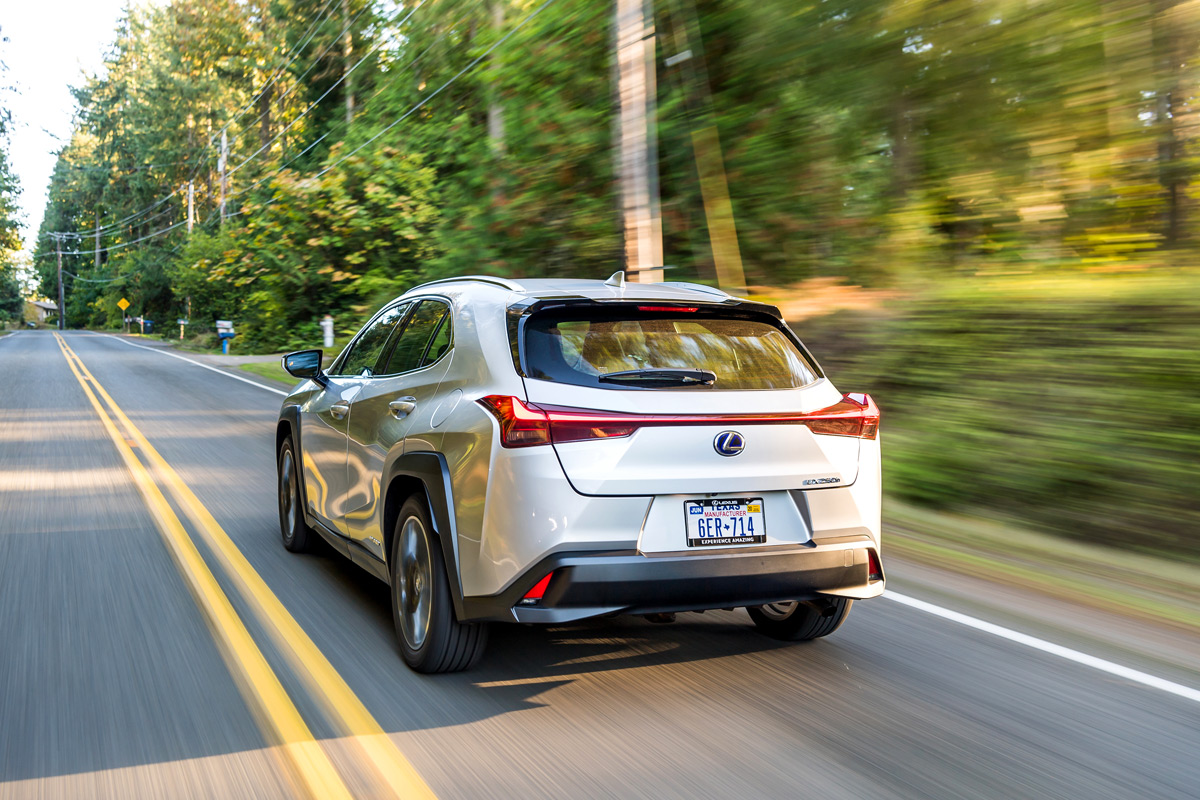 Speaking of the cabin, the interior of the UX what we've come to expect from Lexus, with high quality materials and a whisper-quiet ride. That said, this isn't your grandfather's Lexus. The UX is available with a two-tone lapis and birch (blue and white) interior, complete with washi-textured blue trim on the dash. I personally loved the look, but if that's too radical for you, there are more traditional options to choose from as well.
Lexus knows that UX buyers want the latest in technology and connectivity, so they've packed the UX with all the bells and whistles. A 7-inch Lexus Multimedia System display is standard, and 4 USB ports (plus wireless charging) are provided to make sure that everyone arrives at their destination fully charged. Apple CarPlay also comes standard on the UX, allowing you to access your favorite apps through the car's display.
But that's not all. Amazon Alexa compatibility comes standard, so buyers with Alexa-enabled devices (like an Echo or a smartwatch) can use simple voice commands to lock/unlock their doors, start their engine, or check their fuel level. Likewise, they can also communicate with their house on-the-go. "Alexa, turn the heat up to 72-degrees."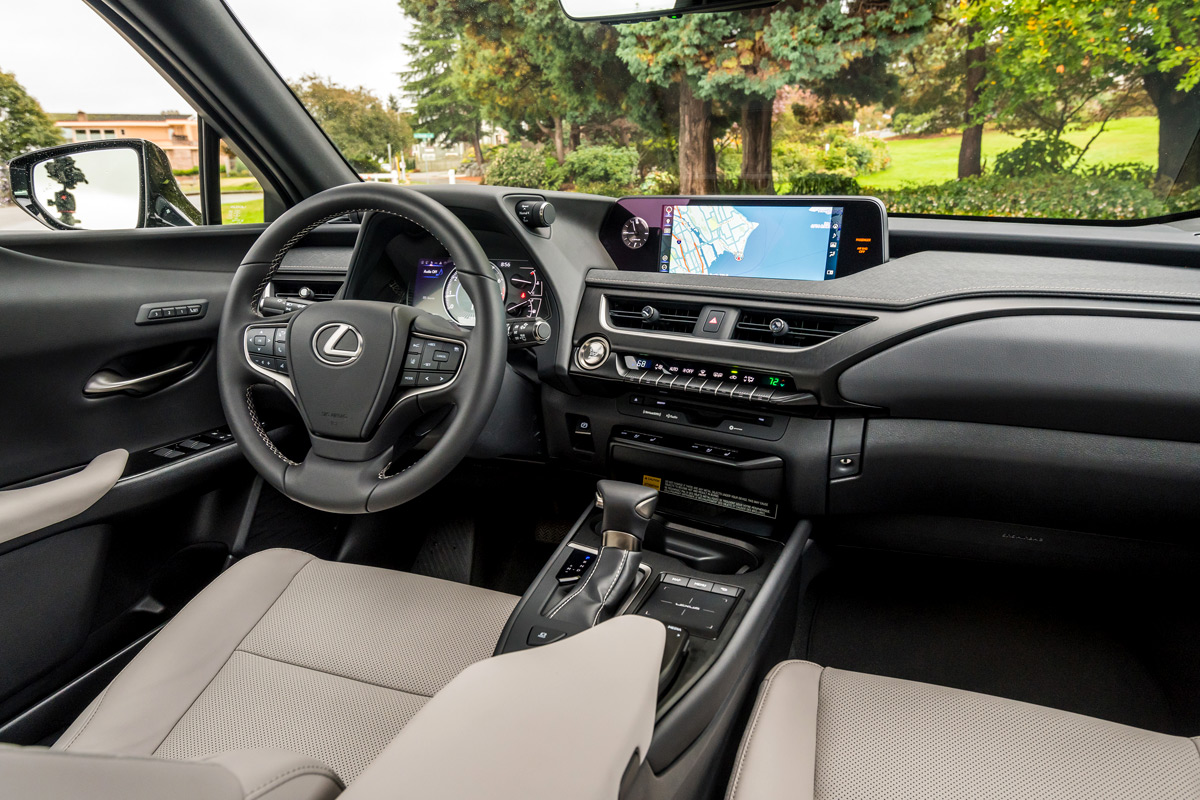 Overall, there's a lot to like about the all-new 2019 Lexus UX, but it's a car that really caters to a specific audience. If you're a young up-and-comer who lives in the city and is in the market for a luxury compact crossovers that won't break the bank, the UX is a great choice.
The 2019 Lexus UX 200 rolls into dealerships this December, with a starting price of $32,000, and option packages (F Sport, Technology, etc) costing $2,000 each. The 2019 Lexus UX 250h will arrive in dealerships in January 2019, with a starting price of $34,000.
Visit www.lexus.com for more information.