2021 Lexus LX 570 Is Still The Luxury Off-Road King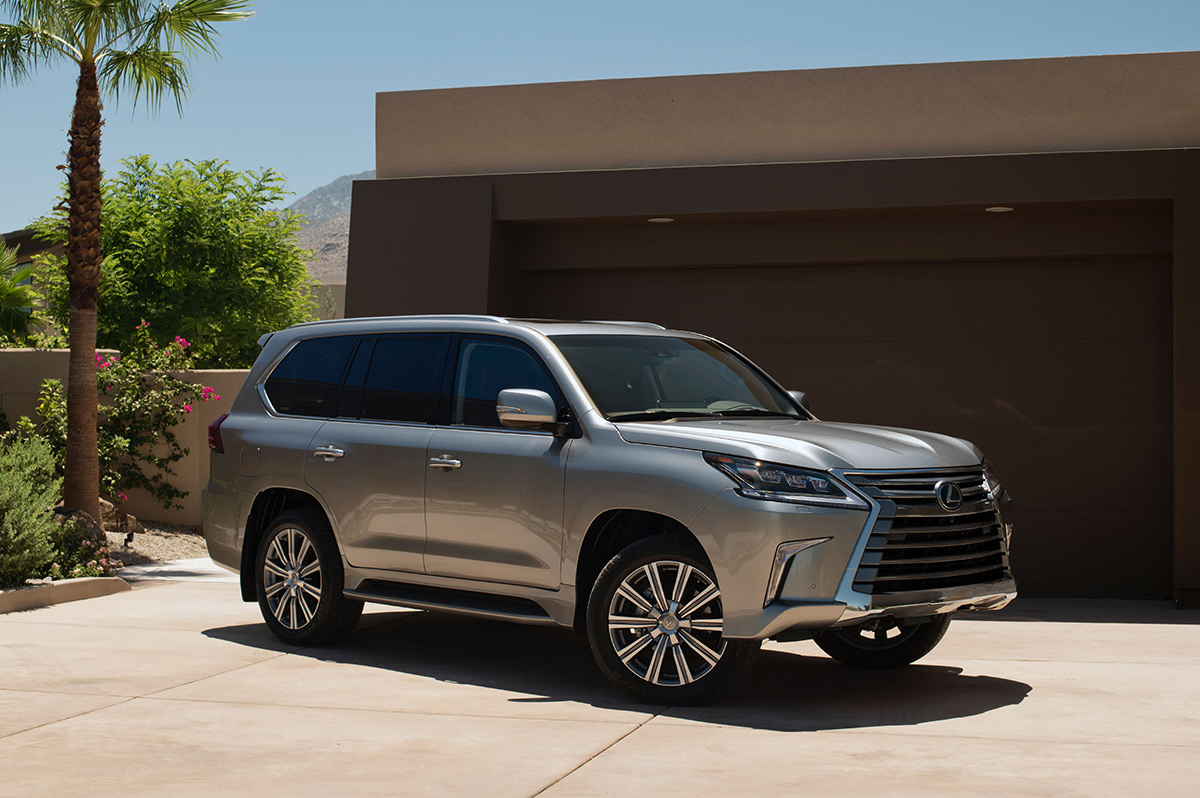 The last time we looked at a Lexus LX 570 was in 2014 when it was fresh off yet another Baja 1000 rally win. Since then, the LX has seen a handful of changes, including a two-row seating option that came in 2018 and some body changes to bring it to current Lexus expectations. For the most part, however, the winning formula introduced in 2008 hasn't been changed much. 
The market for big, capable, serious off-road sport utilities in the luxury segment has been dwindling, however, explaining why Lexus hasn't invested in the LX for a serious makeover. Most sales in this segment are going to more car-like big SUVs instead. But as Lexus' answer to the Range Rover, the LX 570 remains true to its core. Based largely on the Toyota Land Cruiser, a legend in its own time, the LX adds luxury fitments and that Lexus touch for interior refinement not found in the already well-done Land Cruiser.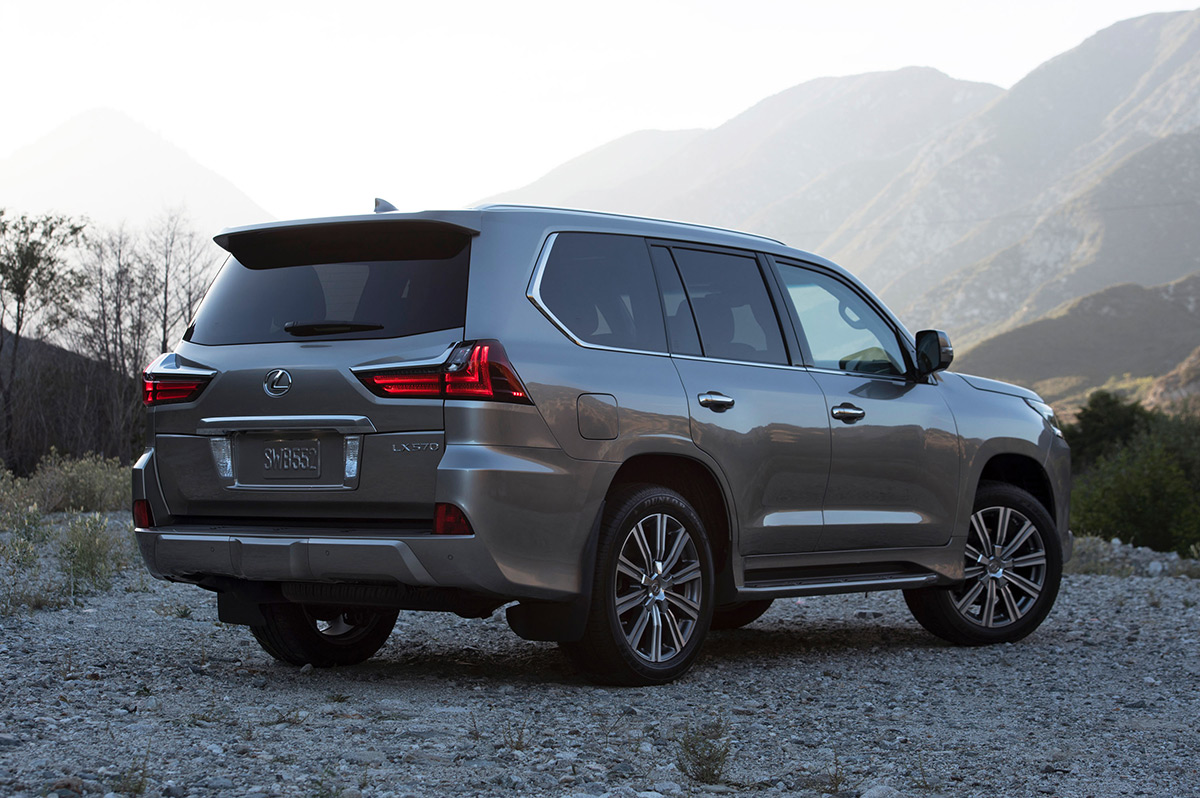 For 2021, Lexus introduced a limited production LX Inspiration series package that came with unique wheels, color, and other options. The Sport package adds some upgrades beyond what the similarly-named package of a few years ago did, including some wheel options and some flair. Also added this year is Amazon Alexa compatibility for infotainment and connectivity, though we note that Apple CarPlay and Android Auto are still missing from this rig. As is an option for a Wi-Fi hotspot. 
Part and parcel for the LX 570 is its off-road capability. In that regard, there are few that can compete with this Lexus. It's big, beefy, and luxurious, of course, but it's also got one of the best four-wheel drive systems on the market and wonderfully well thought out suspension additions to that end. With the right tires, the amount of wheel reach, torque vectoring, and control the big LX 570 gives is well above par. Even Jeep models of a similar size might balk at some of the things this Lexus can do.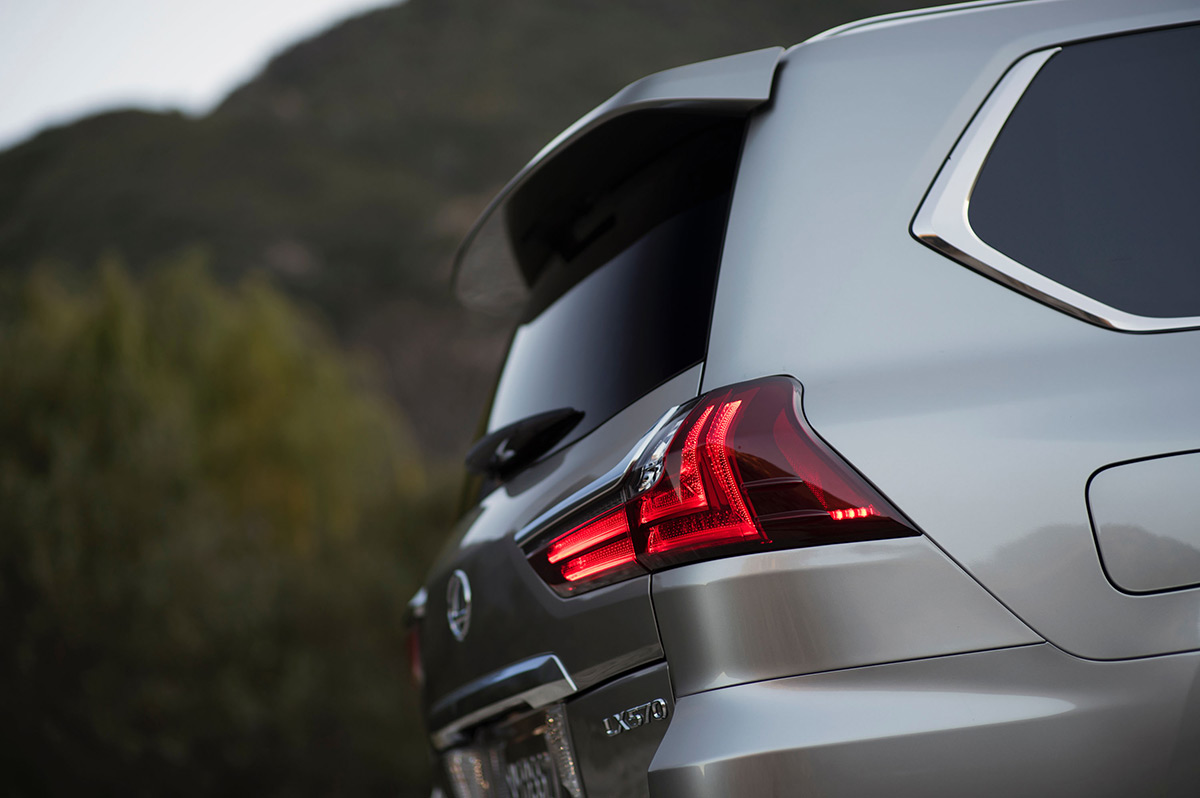 Powering this big SUV is a tried-and-true 5.7-liter V8 that produces 383 horsepower to an eight-speed automatic transmission. That transmission is full-time four-wheel drive. If you have to ask what the fuel economy numbers for this setup are, you aren't looking at the right vehicle. They're not great. But the adaptive suspension and well-done leather interior (both standard on the LX) make for a comfortable ride in almost all circumstances.
Four-zone climate control, wood interior trim, and a 12.3-inch infotainment display are also standard. Sadly, Lexus still hinders the user interface by tying it to an oddly jittery touchpad for input. But you get adaptive cruise control, forward collision mitigation, lane departure warning, blind-spot monitoring, a surround-view camera system, and a nine-speaker audio system as standard too.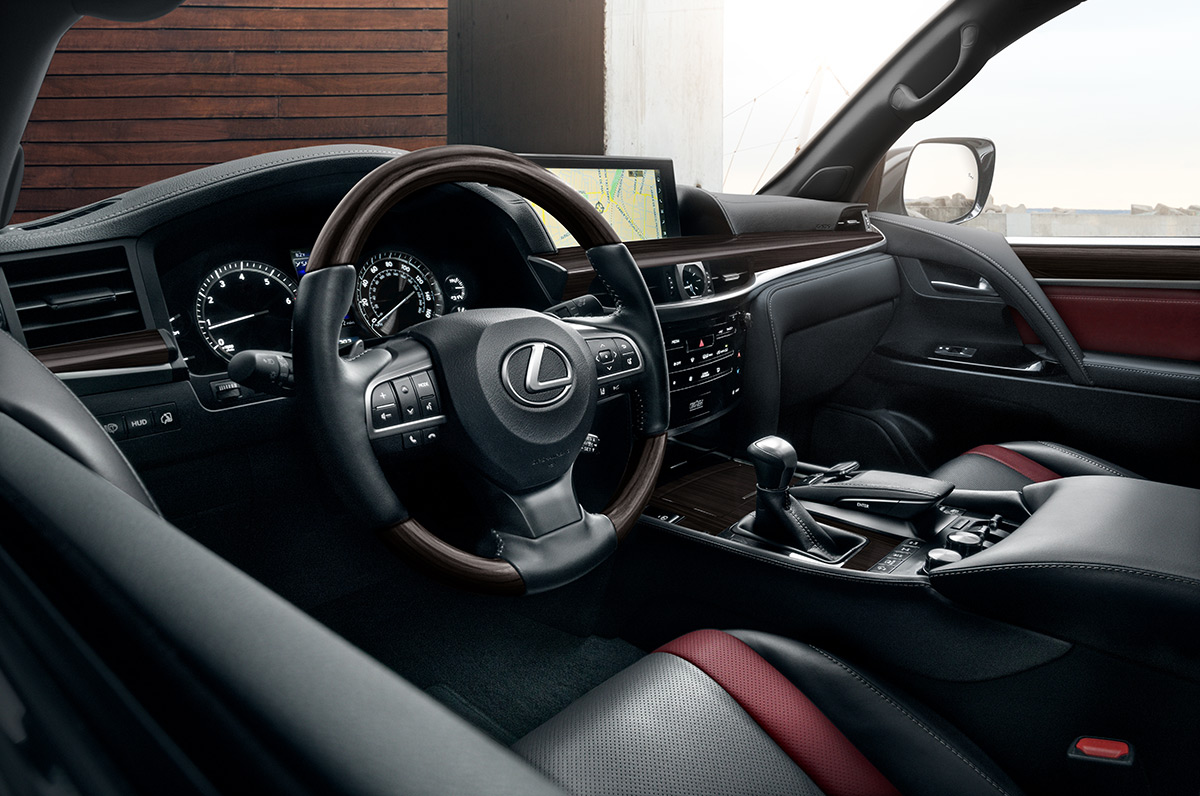 From there, of course, more money can add more things to the Lexus LX 570. If you have the budget, larger wheels (21-inch), premium leather, a better stereo, heated seating, etc. are all available. Just keep in mind that the SUV has a base price of $88,275, so check off too many option boxes, and you can likely break the $100K mark.
In the end, while the 2021 Lexus LX 570 is part of a dying breed of capable SUVs, it's still a top dog in its segment. It's beautiful inside and out, has a more than enough powertrain, and has the most off-road cred of any luxury SUV you can name.