New 2022 Mustang Shelby GT500 Heritage Edition Looks Amazing In Brittany Blue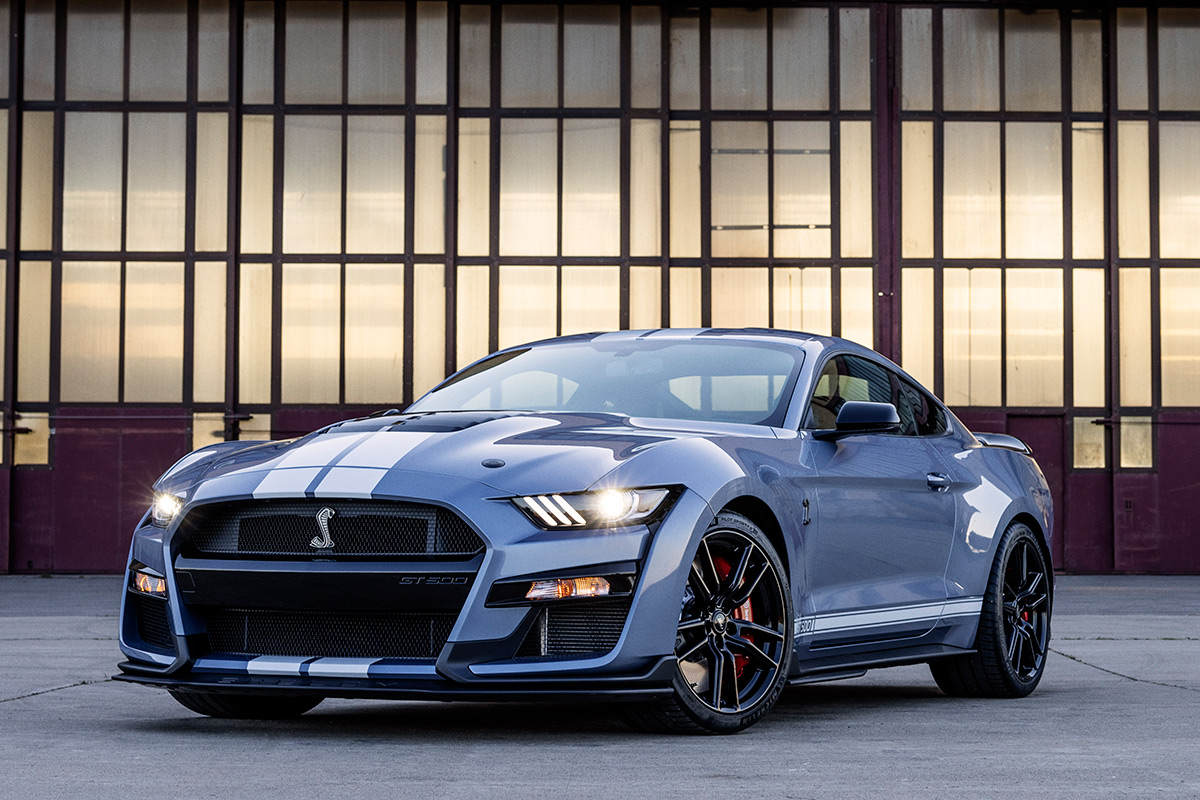 Just when you thought the 760HP Shelby GT500 couldn't get any better, along comes the new 2022 Mustang Shelby GT500 Heritage Edition, a limited run model that's mechanically the same as a "regular" GT500, but finished in a classic and exclusive Brittany Blue exterior paint, with two different Wimbledon White exterior stripe options to choose from:
Painted Over-the-Top racing stripes with unique GT500 logo (also available in Absolute Black)
Vinyl Over-the-Top racing stripes with unique vinyl side stripe featuring GT500 logo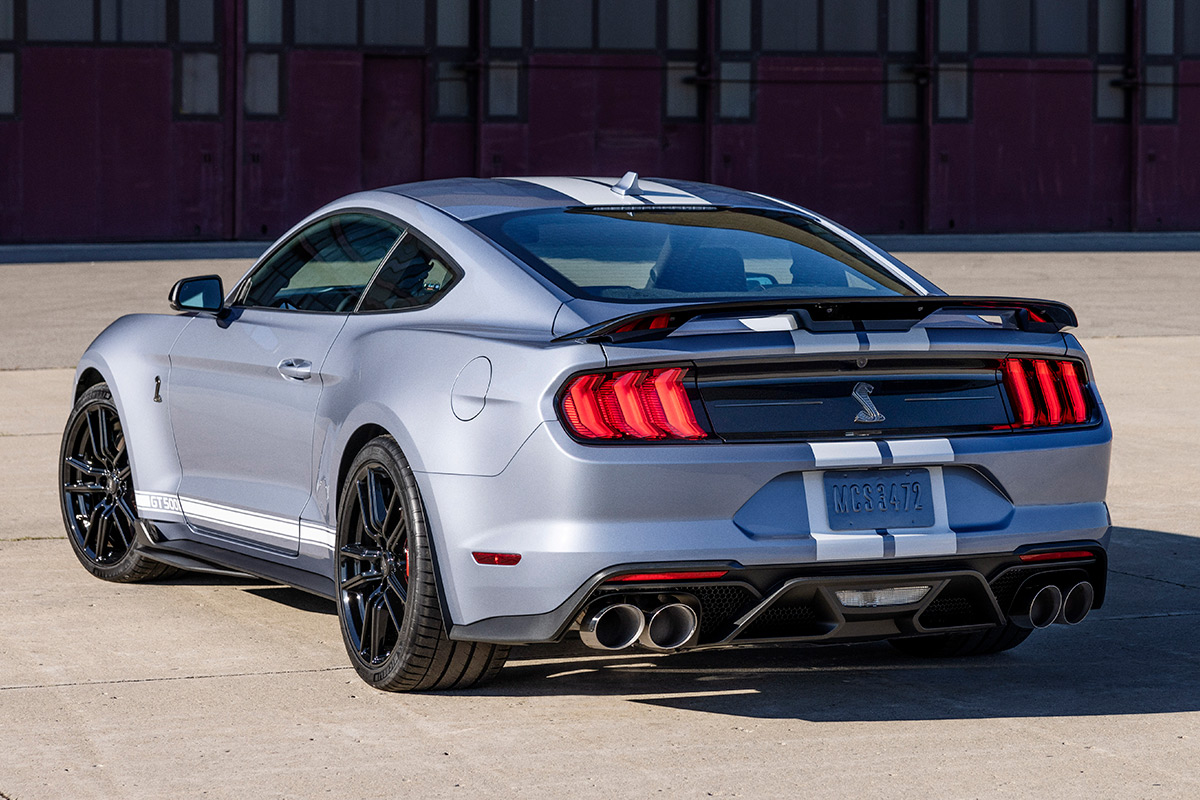 Having seen the entire spectrum of colors that the GT500 comes in during the press launch a few years back, I have got to say, this might just be my favorite one yet.. though honestly, this car looks insane in pretty much all colors!
The 2022 Ford Mustang Shelby GT500 Heritage Edition package adds $2,140 to the price of a standard GT500, while the GT500 Heritage Edition package with hand-painted stripes pushes the price up $12,140. (Why anyone would pay an extra $10,000 for hand-painted stripes is beyond me, but to each his own)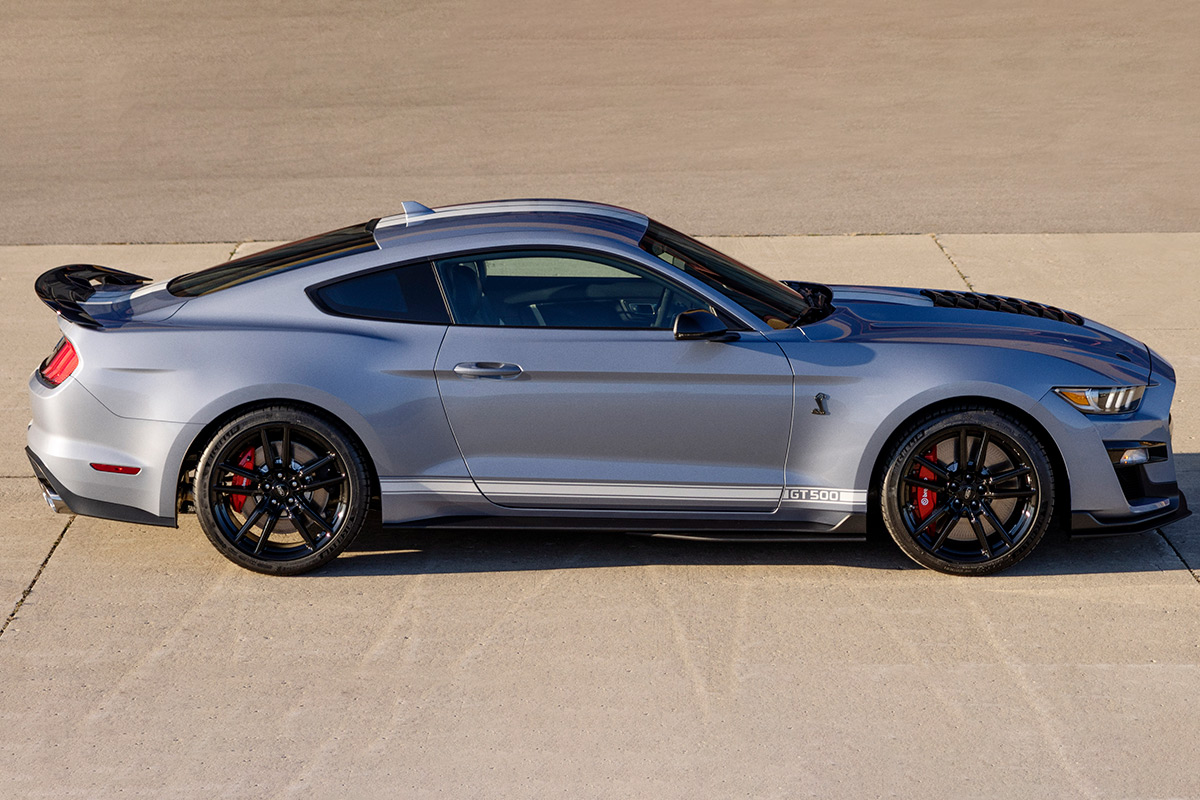 And if Brittany Blue isn't necessarily your thing, the 2022 Mustang Shelby GT500 is available for the first time in the exclusive Ford Performance paint color Code Orange, which you may have seen on the F-150 Raptor, Bronco Raptor, or Ford GT. It's great to see Ford pushing the envelope with their color offerings, even if they're not quite as adventurous as MOPAR.
Dealer orders for the 2022 Shelby GT500 models, including the new Shelby GT500 Heritage Edition open on Monday, November 15th, with vehicles on sale in Spring 2022.