Get Cleaned Up This St. Patty's Day With Irish Spring GEAR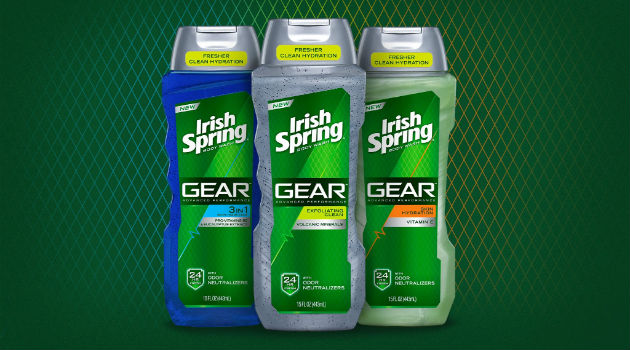 Sure, we all make sure we pull out our annual green shirt and favorite beer mug on St. Patrick's Day, but how do you capture the spirit of the Irish from head to toe?
Keeping the freshest lads as clean as a whistle for over forty years, Irish Spring has introduced a new line of shower products clinically proven to help men stay cleaner and fresher longer than ever before. It's called Irish Spring GEAR.
If you haven't already tried new Irish Spring GEAR, make sure you stop by the store tonight before going out and pick some up. After all, what better way to celebrate the patron saint of Ireland and up your luck with the ladies as the freshest man in the room!
Whether you go with the Irish Spring GEAR Skin Hydration Body Wash, 3-In-1 Body Wash, or Exfoliating Clean Body Wash, you can rest assured that you'll enjoy 24-hours of long-lasting freshness.
You can find the new Irish Spring GEAR line at most retail and grocery stores now for a MSRP of $4.29.