Gillette BODY Razor: The First Razor Built For The Male Terrain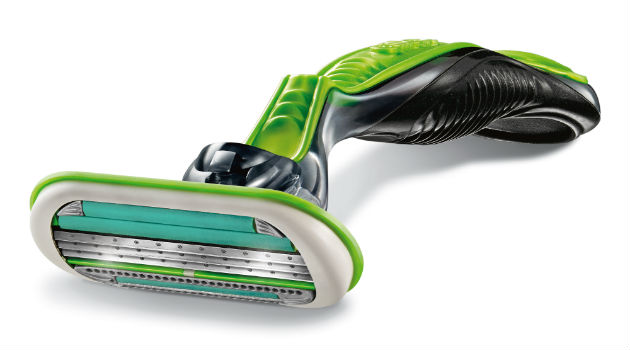 My how times have changed.. In the old days, chest hair was something to be proud of. Manly men like Tom Selleck, Burt Reynolds, and David Hasselhoff proudly showed off their chest hair for all to see, and the ladies loved it. But these days, it's all about manscaping, and being as hairless as possible.
Of course, it's not all bad news. Women have also embraced the "less is more" attitude, trimming, shaving, and waxing as much body hair as possible. And trust me, I've got no complaints there!
The problem is that even for experienced shavers, body shaving can be a little tricky. Use the improper tools, and this can even be a bit uncomfortable. Full of peaks and valleys, sensitive and hard to reach spots, the male terrain is sometimes difficult to navigate.
Thankfully, Gillette has the solution to our problems. The Gillette BODY Razor is the first razor built for the male terrain, allowing you to shave your most important parts with confidence and less feel of irritation.
Gillette BODY's innovative rounded head maneuvers around contours and tricky areas comfortably, while three lubricating strips help ensure outstanding glide. Its anti-slip handle offers exceptional control (even in the shower), as the three PowerGlide floating blades offer a close, clean shave.
In short, the Gillette BODY Razor is the real deal. It was expertly engineered so guys can feel comfortable effortlessly shaving below the neck, and it works exactly as advertised. So no more excuses, it's time to get with the program and start manscaping. You can thank me later!