Guys Gab Hottie Of The Week – Faith Marone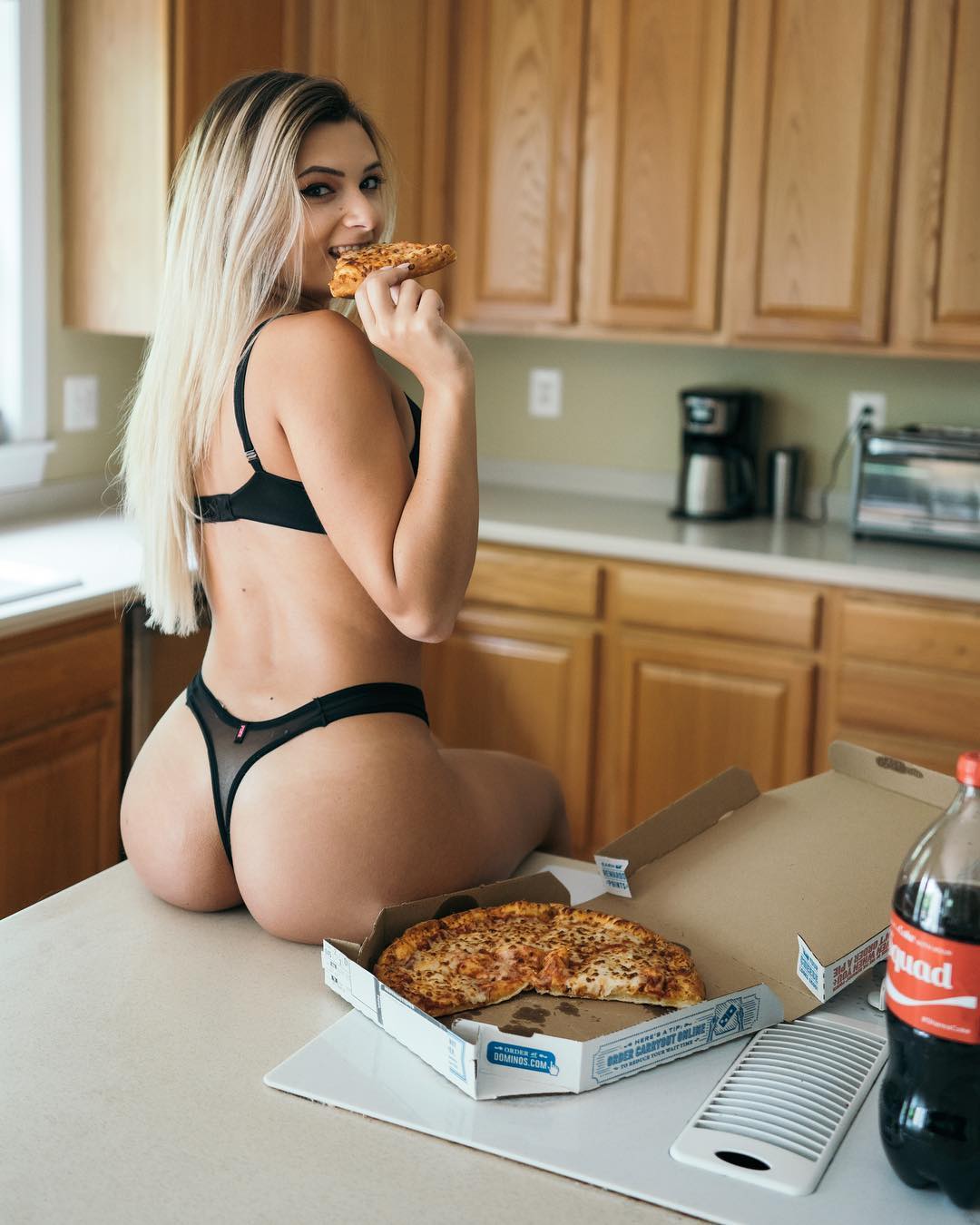 Feast your eyes on Faith Marone, a stunning 23-year old model from New York who has taken Instagram by storm, thanks to a never-ending stream of sexy photos showing off her ample curves. As her social media popularity grew, so did the number of opportunities she received from modeling companies, allowing her to travel the world.
The 5'2″ blonde bombshell started modeling in 2014 after persuasion from family and friends. One day she finally decided to give it a shot, without a set plan of what to do or where to go. But she had a strong desire to succeed, and as you can see, great things came from it!
Before this, she was actually a full-time catering chef. Needless to say, she's got mad skills in the kitchen, something I always look for in my future wife. After all, the way to a man's heart is through his stomach.. but a rocking body doesn't hurt either!
As for her nationality, you wouldn't know it from looking at her, but Faith is "mostly Italian and Austrian, with a little Irish, Polish, and German". Just my type. 🙂
But enough talking already.. Check out some of our favorite Faith Marone pics:
Want even more? Then check out this behind-the-scenes video from a recent shoot Faith did:

Faith is constantly posting bootylicious photos of herself on IG, so make sure that you follow her on Instagram at @faiithmarone.