Guys Gab Visits The Preston & Steve Show!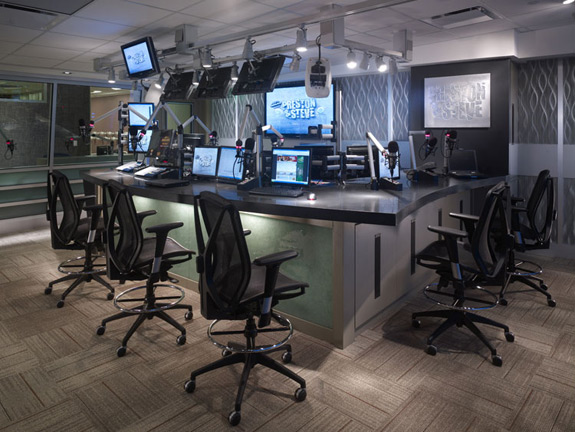 This morning, we got the chance to sit in on the Preston & Steve morning show at the WMMR studios, and it was a pretty cool experience! The show ran for nearly 4 hours, often going for 40 minutes without breaking.. It was neat to get a behind-the-scenes look at the show, and to meet the whole morning crew.
Their studio was much bigger than I expected, and completely state-of-the-art. While there were no in-studio guests today, there were a couple of hotties from Kildare's Irish Pub there, and they brought some food with them. Oysters and crab cakes at 8 in the morning? Why not!
One interesting bit was the return of the Crack Shot game. It's a trivia game where if you get the wrong answer, you get shot in the ass with an air rifle. Today's footage isn't up on YouTube yet, but check out a clip from a previous game:
All in all, it was a great morning in the studio, and we thank everyone for their hospitality!
And a huge thanks to our friends at Steven Singer Jewelers for setting this up for us! If you're looking for an engagement ring, they've got the best selection at the best prices!