Highlights From The 2012 Consumer Electronics Show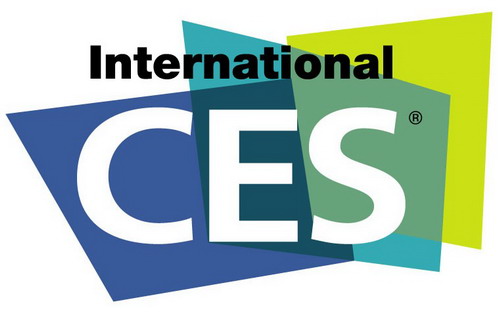 The Consumer Electronics Show (CES) is a massive technology-related trade show held each January at the Las Vegas Convention Center. This industry-only show typically hosts previews of products and new product announcements.
In 2011, more than 2700 exhibitors showcased their latest products on more than 1.6 million net square feet of exhibit space, with nearly 150K people in attendance!
With this many companies displaying their wares, it's impossible to write about every single product. So we've decided to showcase the best of the best.. Enjoy!
1) Ultrabooks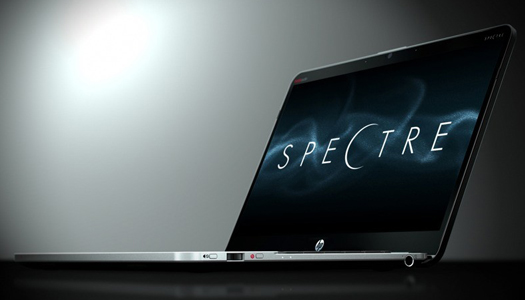 If there was a single category of products that dominated the 2012 Consumer Electronics Show in both volume and hype, it was Ultrabooks. The term was coined by Intel as part of a marketing push, basically meaning "Ultra"-portable, "Ultra"-light laptops running Microsoft Windows and built around new, low-power Intel chips. The Ultrabooks are taking aim at the MacBook Air, and judging by what we've seen, it's about to get interesting!
The crowd favorite was the HP Envy 14 Spectre, a Gorilla Glass-glazed, 13-inch premium laptop that starts at $1,400. If that's too pricey for you, there were plenty of other Ultrabooks for under $1000.
2) Samsung 55-Inch Super OLED Smart TV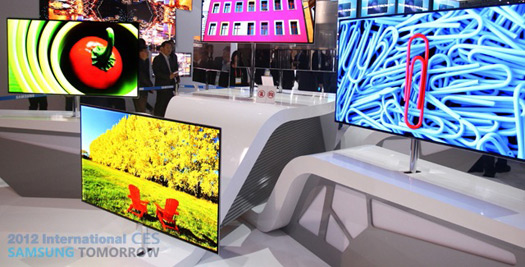 Samsung's 55-Inch Super OLED Smart TV is ultra-thin and crystal clear! Both Samsung and LG had impressive OLED sets, with astounding sharpness and color saturation, giving us a glimpse into the future of home theater. No word on pricing just yet, but you can expect to see these TVs in stores before Christmas!
If you want to learn more about the technology behind these screens, watch the video below:

3) Sony's Second-Generation Google TV Box – NSZ-GS7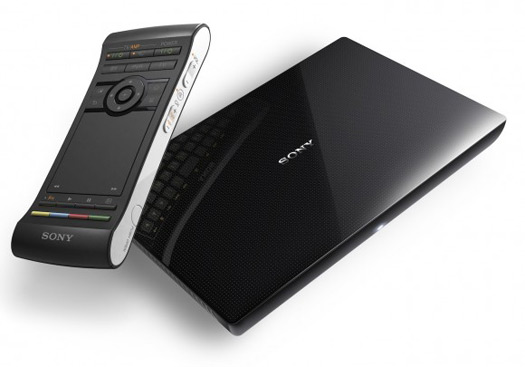 While I haven't jumped on the Google TV train just yet, the Sony NSZ-GS7 is making it awfully tempting! Sony's new model streamlines the remote and boosts cross-platform support. Gone is the button-festooned madness of the original line-up, replaced with a straightforward trackpad on one side and a backlit QWERTY keyboard on the other. However, either can be bypassed thanks to an integrated microphone for voice-recognition and control.
Of course, the star of the show is Google TV v2.0, the new version of the smart TV platform, paring down the on-screen UI so as to make it less overwhelming and improving search results across the various live, recorded and on-demand content available.
The NSZ-GS7 is expected to launch this summer, and pricing has not been announced.
4) Razer Project Fiona Concept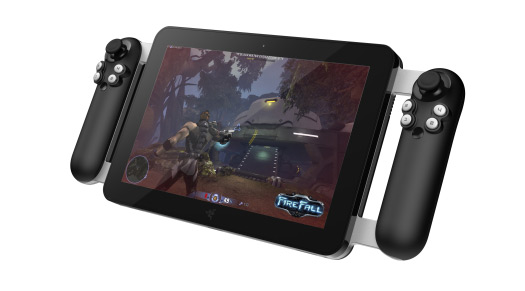 The Razer Project Fiona tablet is a concept, and Razer says it's targeting a sub-$1000 price tag when it comes to market. Fiona looks to be the first true Windows 8 gaming tablet. For its specs, Razer intends to use a third-generation (aka Ivy Bridge) Intel Core i7 CPU, along with a solid-state drive.
It has a 10.1-inch screen, with 1280×800 resolution. The device will have battery life akin to that of a laptop, not a tablet. It will also have force feedback and an accelerometer built into the game pad handles.
5) SMS Audio – SYNC by 50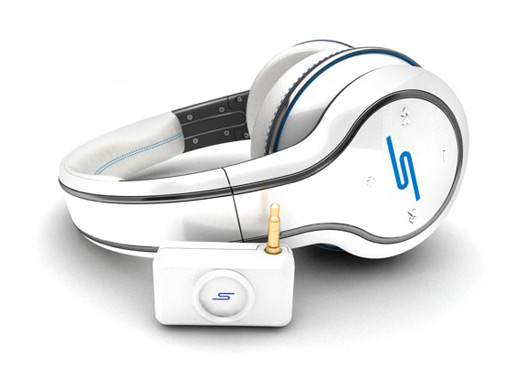 I'm a bit of an audiophile, and I'm eager to get some time with 50Cent's new headphones, the SYNC by 50. Fiddy promises lossless audio (unlike Bluetooth) for crystal clear wireless sound (up to 50′ away) and the ability to sync up to 4 pairs of headphones to a single audio source. They're also virtually indestructable, as he demonstrated. At $399, they're not cheap, but there's a less costly wired option available as well.
6) Lenovo IdeaPad Yoga Multimode Notebook

This Windows 8 prototype laptop is described as "the industry's first multimode notebook with a 360-degree flip-and-fold design." A 13.3-inch touch-screen laptop, the Yoga is a thin, light laptop, but perhaps not quite an ultrabook. It's 16.9mm thick and weighs 3.1 pounds.
The name Yoga in part gives away the system's big selling point, that the display flips fully over to become atablet. In fact, it has four usable positions, which Lenovo calls notebook, tablet, stand, and tent. Lenovo says the combination of a traditional laptop design and a tablet makes the Yoga ideal for both content creation and consumption. The 13-inch display has a 1,600×900-pixel native resolution, and 10-point capacitive touch.
Other items of note:
Sharp's 85-inch 8K television – 33 million pixels, 16x the resolution of 1080p!
Corning's Gorilla Glass 2 – Even thinner than the original, yet just as strong.
Toshiba's Excite X10 tablet – 7.7mm thin, 1.2lbs, and $530 for the 16GB version.
Pioneer AppRadio 2 – Now with more apps, better hardware, and Android support.
Playstation Vita – Everyone's buzzing about it, but I don't know what the big deal is.
Lytro's 4D Light Field Camera – Technology brings the camera into the 21st century!