How Awesome Is This Razer Project Valerie Triple-Screen Laptop?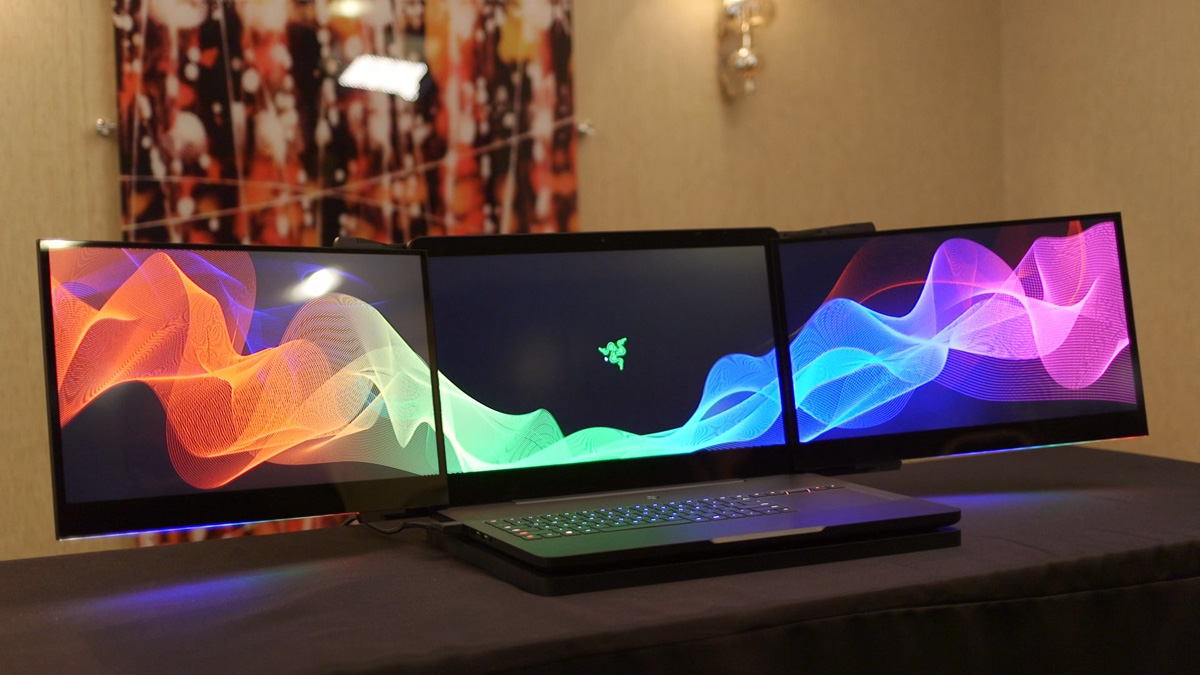 One of the coolest things we saw at CES this year was the Razer Project Valerie, a concept gaming laptop with three built-in 4K monitors (boasting a combined 12K resolution) that sets a new standard for immersive entertainment and multi-purpose portable computing.
The system was conceived with professionals, creators, and gamers in mind, delivering unprecedented multi-tasking capabilities and desktop performance on the go. Packed with more screens than previously possible in a notebook, Razer's Project Valerie is capable of handling virtually any PC task, anytime, anywhere.
Using an automatic deployment mechanism designed by Razer, each display mechanically slides out of the side of the main screen and adjusts into place, making it easy for users to deploy. With integrated multiscreen support, users will no longer have to deal with the cable clutter from traditional desktop setups. The result is a clean gaming and working environment that's just as easy to maintain.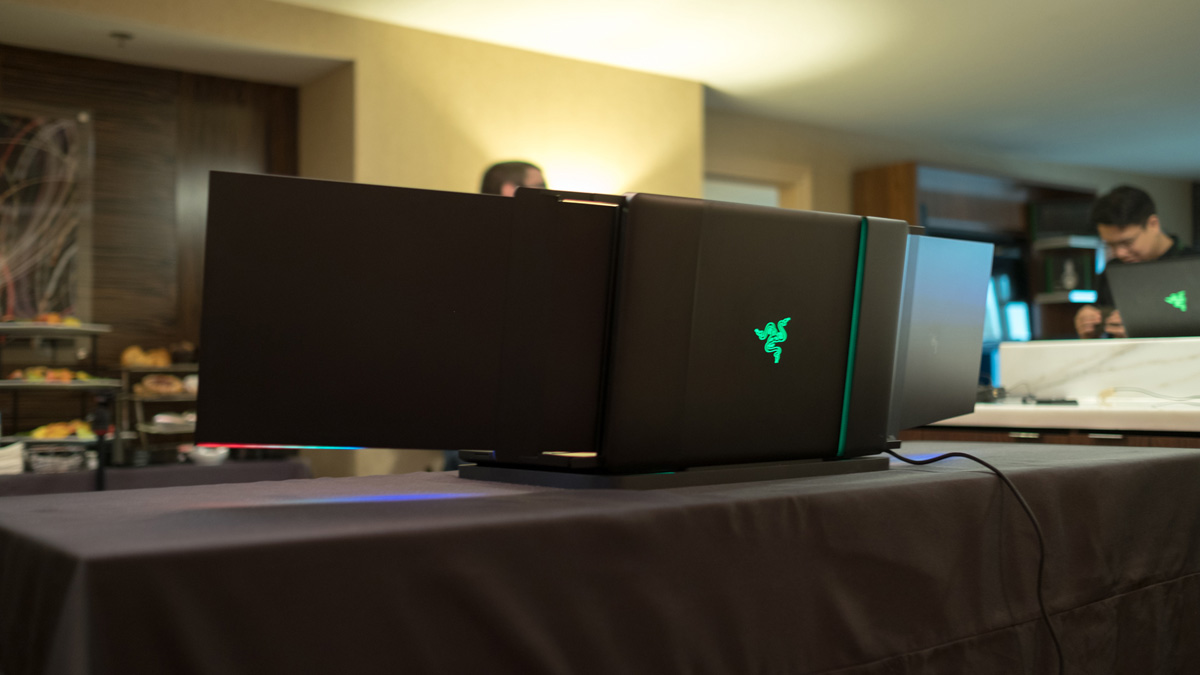 Being a concept, Razer wasn't able to give us a full list of specifications for Project Valerie. But the prototype version that we played with at the show was running a mobile Nvidia GTX 1080 chip, and it had no trouble playing Battlefield 1 at Ultra settings smoothly without any hiccups, and it looked fantastic.
Personally, I loved everything about the Project Valerie, and I really hope they decide to move forward with it. While not everyone wants to lug around a 1.5-inch thick, 12 pound laptop, for the die-hard gamers out there, this would be totally worth it!
What do you think about the Razer Project Valerie?